Discussion Starter
·
#1
·
Found this at Wal-mart trying to desperately hang onto the plastic bubble. I saved it just in time before it lost its grip, and now I have my first loose Convoy Custom: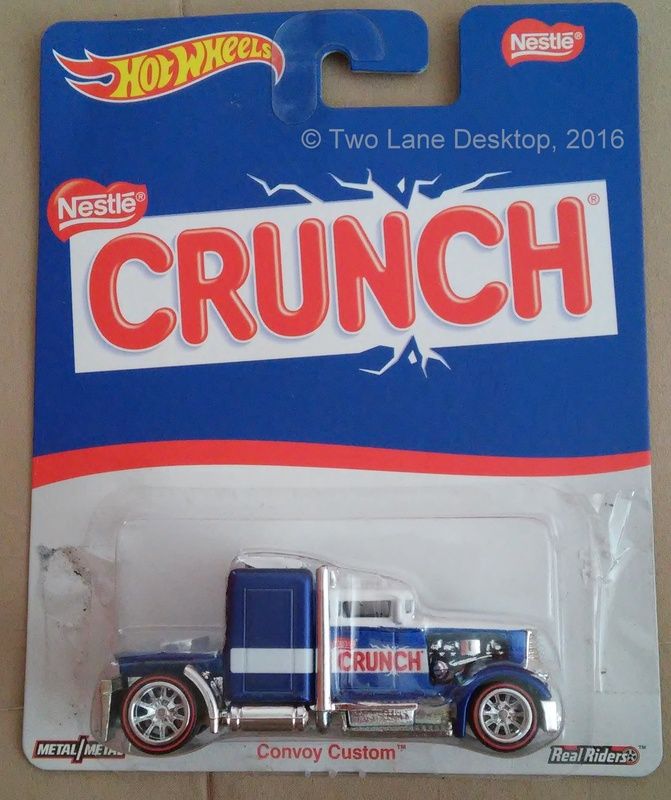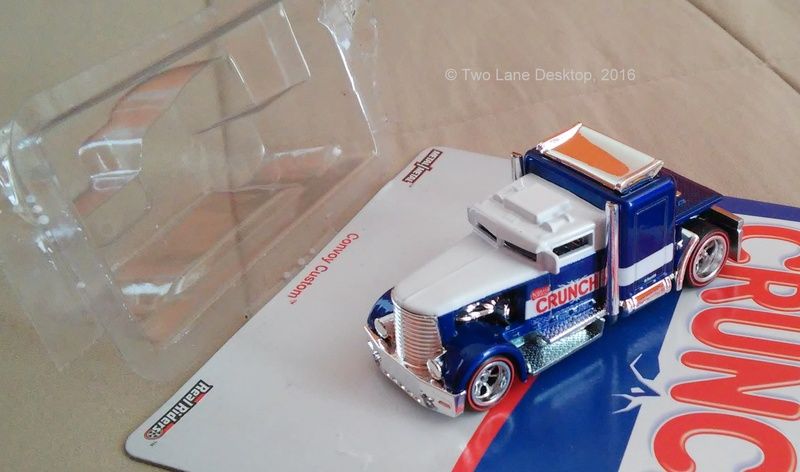 The Convoy Custom will go great alongside a few more trucks that I found at the Jockey Lot last Saturday. The red truck in the back is the Peterbilt steering rig, while the yellow one next to it is the Ford LTL steering rig. Both did not come with the steering trailers, both had bent axles that were easy to straighten out, and both I got were dirt cheap ($1 each!). Oh and they feel more heavier than the Custom Convoy!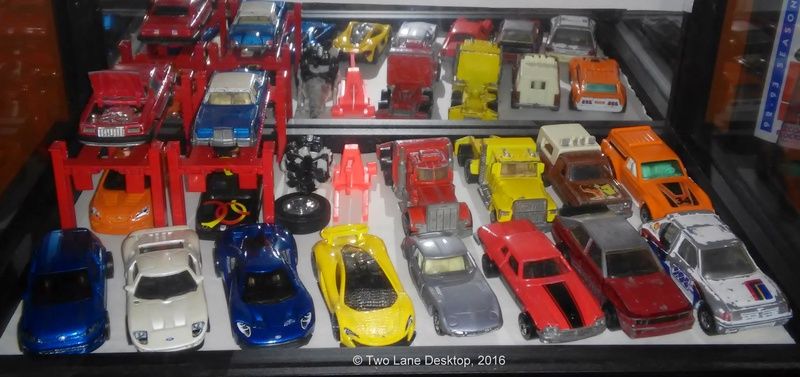 Then there was more than the steering rigs, and most of them are shown in the display case above, mixed in with a few newer finds as well (The * indicates the other Jockey Lot finds):
(Front row, from left): Hot Wheels Euro Style VW Golk Mark IV (with detailed headlights and taillights that I added), Matchbox 2005 Ford GT in pearl white*, Hot Wheels 2017 Ford GT, Hot Wheels McLaren P1, Tomica Toyota 2000GT coupe (added a few lighting touches)*, Road Champs Jaguar XJS*, Matchbox Audi Quattro coupe and Matchbox Peugeot 205 Turbo (did my best to revive both of these beaters up while retaining the stock deco)*
(Back Row, from left): (below lift): Hot Wheels Hyundai Genesis Coupe* and ??? manufacturer 1993 Honda Civic sedan* (on lifts): Majorette 1983 Ford Thunderbird* and Tomica Ford (Lincoln) Continental Mark IV coupe*, Hot Wheels Steering Rig Peterbilt*, Hot Wheels Steering Rig Ford LTL*, Tomica 1975 Chevy Stepside 4x4 pickup with camper shell*, and Matchbox Vantastic (its a 1973 Ford Mustang with a panel van look)*.
From the mailbox I got the latest Matchbox castings, the new 2015 Chrysler 300S sedan in metallic red and the return of the Infiniti G37 Coupe in silver. Both are beautifully done and shows Matchbox at its best:

My long wait for this model finally ends now that I have it: the Maisto 1:24 2015 Chevrolet Corvette ZO6 in yellow. I added a few additional touches to a well-done model for the price (if you want more detail then look at the 1:18 scale version from AutoArt, but you pay more for it):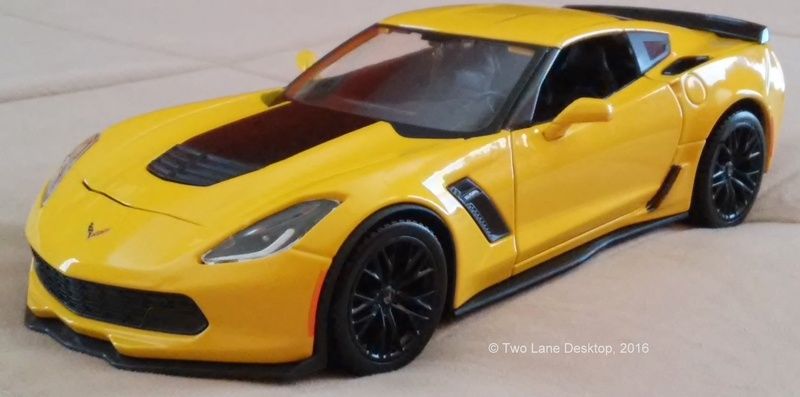 Some awesome finds this week. Thanks for looking!