Discussion Starter
·
#1
·
I have to give Mr. Dragonfly a huge
THANK YOU!
Knowing I like AMXs, He pms me a few days ago, asks me if I had the Orange Gold Series AMX, I told him I did, DadsCoronet was kind enough to send me one. Well he asks for my addy anyway, says he has something he wants to send. So I am thinking cool, maybe another AMX for my collection. To say I was floored when his package arrived would be an understatement. Yes there was an AMX for my collection, but it had four friends with it...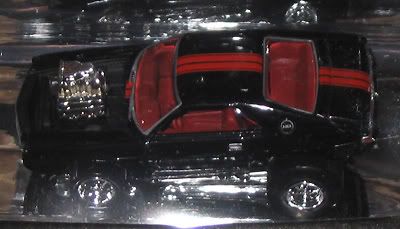 That alone would have made my day, but nope, still more in the box. I have been looking for one of these almost daily, with no luck, until now...
And after those two, what else was lurking in the box, but several more HWs he sent for my son!
Chris, I can't thank you enough for your generosity, and absolutely AWESOME RAOK!!!
THANK YOU!