PolarLights 1/350 TMP Refit ... DONE!
I thought I share this with you guys too since not everyone of you hops over to StarshipModeler.
Two days ago I finished major construction work on my 1/350 Refit, the last big step being the installation of the saucer to the dorsal.
Always a delicate thing to do. Will it hold? Won't it sag? So far it held firmly for about 48h so I think it will be a-ok.
The model features practical flood light effects. No Raytheon effect involved. The lighting system is my own, born mostly out of try and error and getting hints of how others did it.
The positioning lights and ACL strops are realized by optical fibers, but are not working yet; the impulse generating electronics still pending their construction.
The model has custom made REC-deck and TMP "Spock space walk" air lock, VIP-lounge, Hangarbay and Arboretum are very detailed wihtout the use of after marked kits.
The dorsal / saucer connection, as well as the dorsal / impulse engine area is being reworked to get rid of light leaks right now.
So far only the inner warp grills have gotten their final color (purple) and the ship hull is a mere semi gloss white.
And that is what she looks like: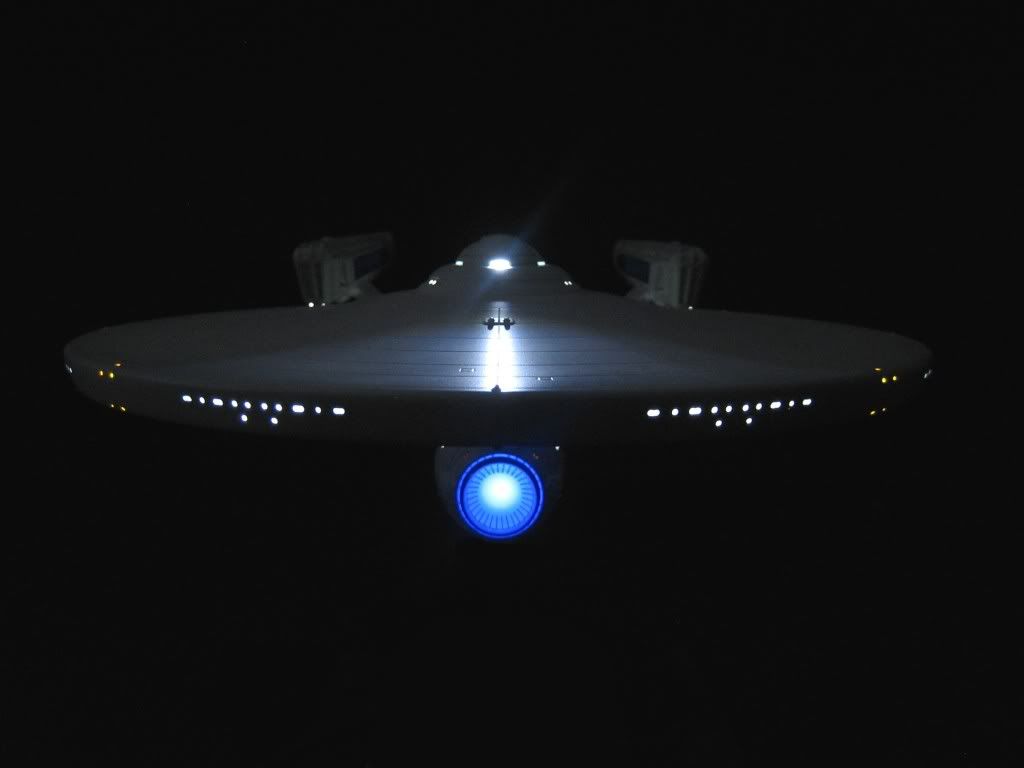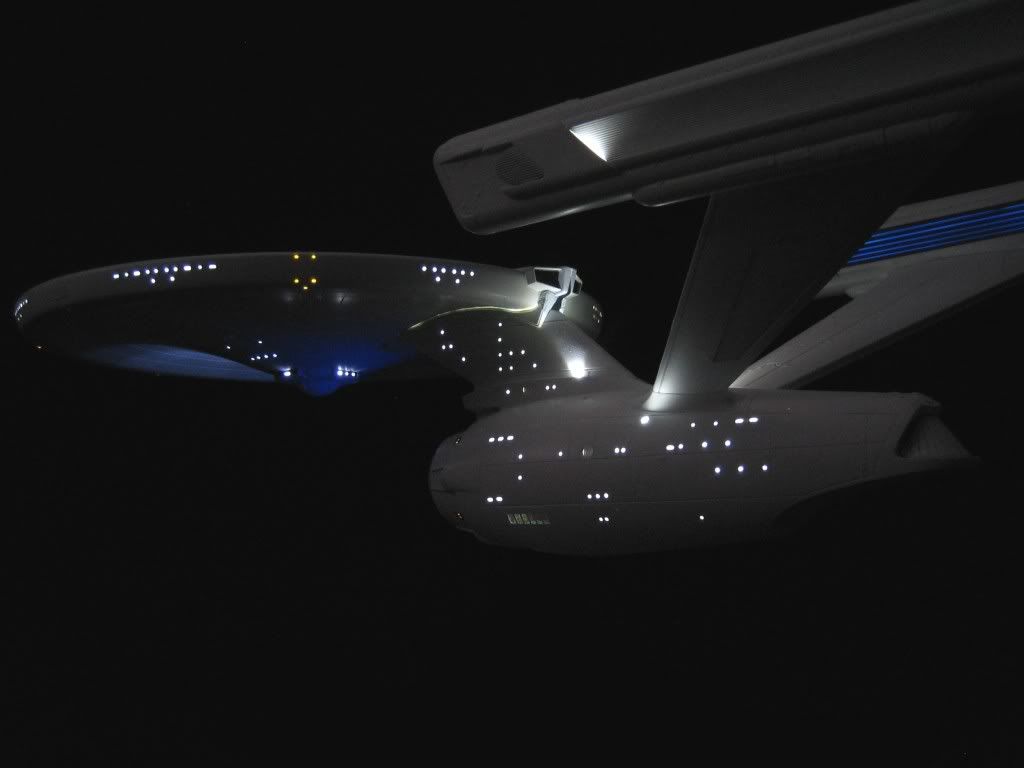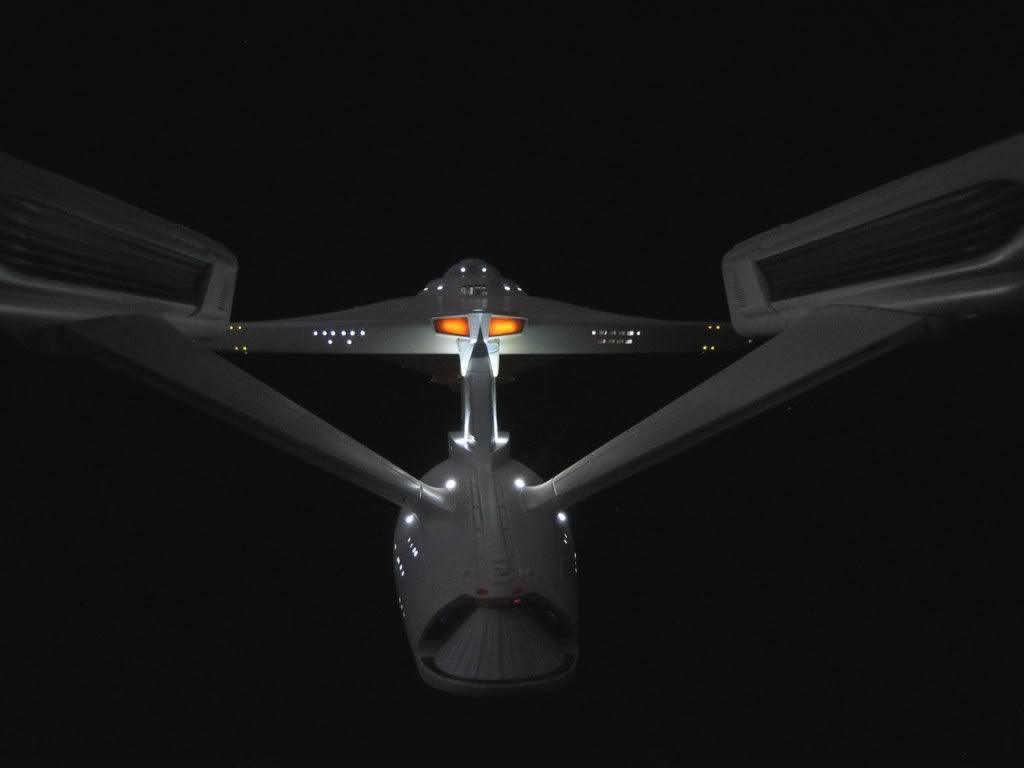 continued...