WIP - STAR TREK - Original Series Captains Chair.
Hi, Guys.
Im a lurker from the TrekBBS, been lurking here for a while now, so i thought id join and post some of my stuff up.
Anyway...
Ok, heres the pitch...
I was bored. and thought id do this.
A few years ago, i built a 3D digital version of the original chair and posted it on these boards.
As i didnt have a flash drive back then, oooh, 2002, i think, my laptop crashed and i lost all my 3D work like ships/ set design etc.
So, today i started a newer, better version.
Now im using a nurbs modelling software called Rhinocerous, if anyones heard of it.
Anyway, ive been working on this for about two hours(Sat 20th).
Please note, though, that this is not final, i will have to claen up all the crappy craftmanship when i add fine detail.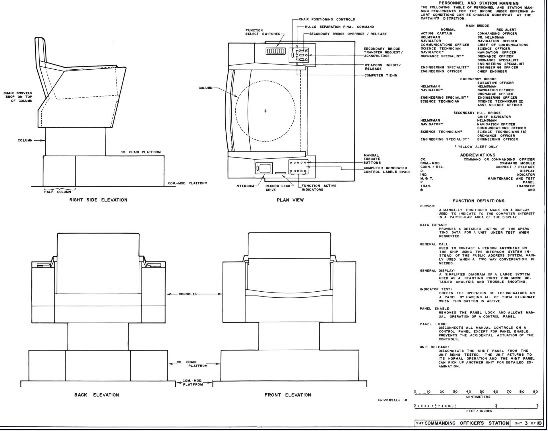 Im working from these McMaster blueprints, for future reference.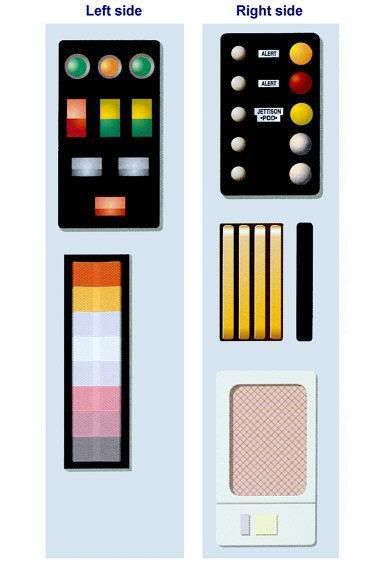 Also Fact files scans, although, they do have inaccuracies in colour.
Please note, these are not to scale with the blueprints, these are just basically a template to work from. Just to kinda get the feel, ya know what i mean.
Ive rendered with the isospam grid so as you can see the curve of the seat itself.
Again this is not to scale. But ive added a rough plinth and collumn.
A test render of the arm control panels. These are not final, though. again, im playing with the software for the first time in a couple of years.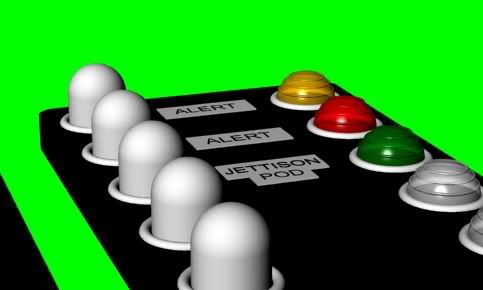 Heres the detail on the function indicators, labels and push switches.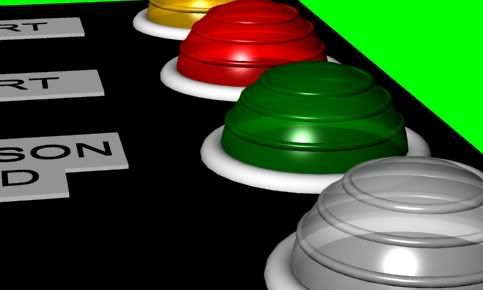 EXTREME CLOSEUP... WOOOOOOOAH
Any suggestions are welcome.
Please note that it is a work in progress and not to scale as yet. :thumbsup: