Discussion Starter
·
#1
·
We had some running to do today, and my wife was feelng better than usual, so she decided she wanted to go to her favorite restaurant for lunch. So I printed a coupon for Hobby Lobby, since they are in the same town. Later she says "And if you want to stop by Hobby Lobby while we are there..."
I went to see about getting an M2 Machines car. I know they have the apache 4x4, among other items, but I also know they have a couple of Maisto haulers, too...
I could only get one thing, so I had to choose between the Apache, the green COE truck, and the Hemi Cuda auto lift pack. They also had two haulers (both of which are on my list, the one with the blue vette, and the one with the 71 Camaro), and a really neat Model T Coca Cola delivery truck. Decisions, decisions...
I decided on this: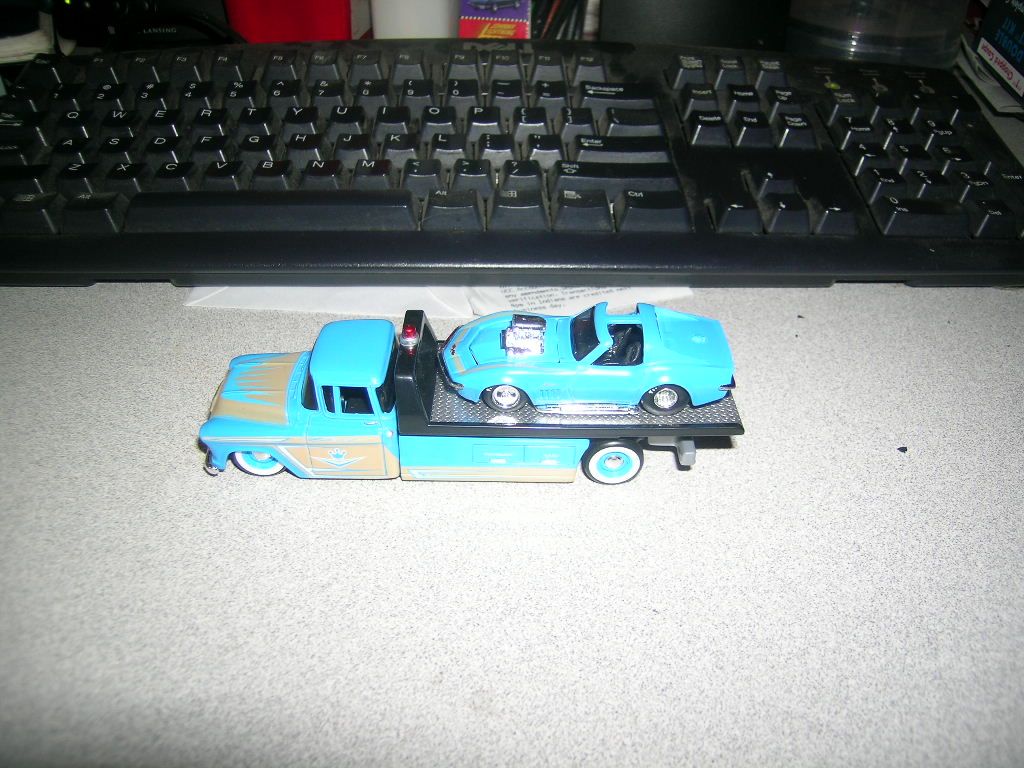 But I didn't use the coupon on it (paying $4 more than Wal-mart, but Wal-mart doesn't have this model). Because we went around the end of the aisle to see what's new in the modeling section. I still have a batmobile to help my son build, and I'm hoping to snag a testors 1/4 scale working hemi engine model...no luck yet. I used my coupon on this: