Discussion Starter
·
#1
·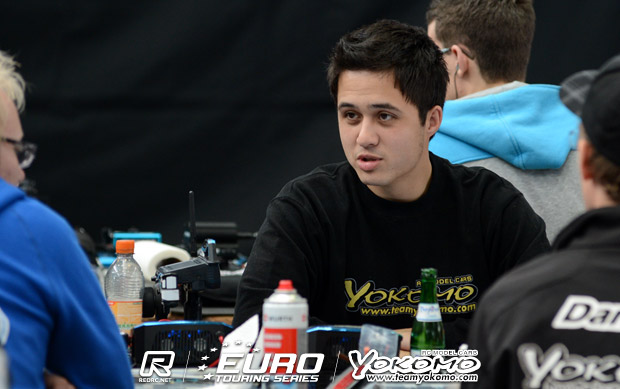 Team Yokomo's Ronald Volker is the top seed for qualifying at the opening round of the ETS, the defending Champion's time from the first timed practice standing with the key improvements coming from former World Champions Marc Rheinard and Andy Moore who improved to set the 3rd and 8th fastest times respectively.
Volker described track conditions for the second timed practice*run as 'not as fast' but said he had a 'solid' run and planning to leave his BD7 as is he said he believes he is in good shape for tonight's opening qualifier. Set to start behind last year's TQ & Winner of this event, Team Xray's Adrian Bernsten said while he did better his time in the final practice he said his T4 felt as good as it did when he set the second fastest time earlier and he too does not plan to change anything for Q1.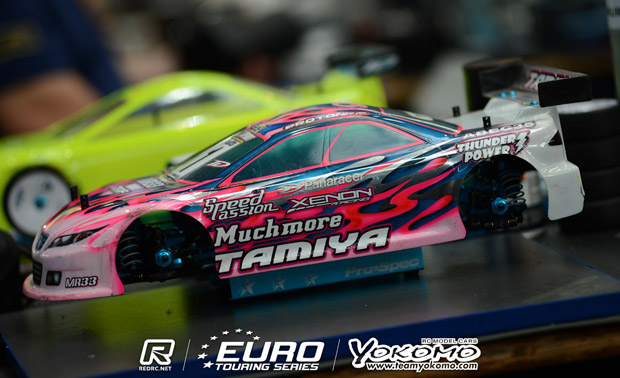 Trying a different additive Marc Rheinard said his Tamiya TRF417 was slightly better than in the previous practice allowing him to improve by 2/10th. Instead of using the traditional method of applying tyre additive, for the final practice he used a Capricorn tire additivator which was originally designed for applying additive to 1:10 nitro foam tyres. Attracting a lot of attention in the pits, the German has the unit because of his recent signing with the Italian manufacturer for the upcoming 200mm World Championships in Thailand but said while it did a good job on the rubber tyres he believes it didn't offer any distinct advantage over just brushing the liquid on.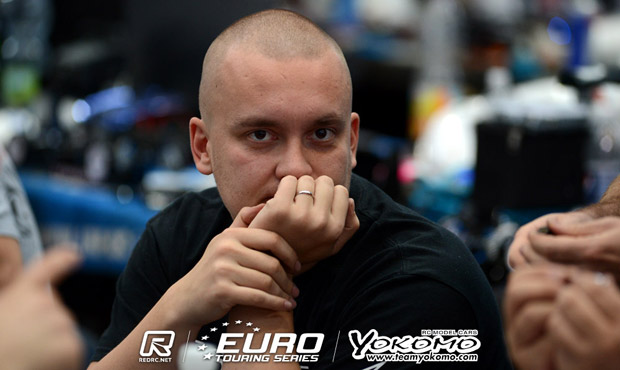 Dropping to third behind Rheinard, Juho Levanen said as he prepared for his final practice he noticed he hadn't fully tightened the screws in the top deck of his Reedy powered TC6.1. Securing the screws for the run he said the car didn't feel as good and so he plans to intentionally run a more flexible top deck set-up for the opening qualifier.
Switching the rear diff along with changing to a heavier shock oil, Yannic Prumper said his Thunder Power equipped Yokomo BD7 was good as he improved to the fifth fastest time. The same oil set-up as the diff original fitted in the car he said the diff he changed to was a lot smoother and this helped the feel of the car a lot and he is confident he has a 'safe car' for qualifying. Prumper's improvement demoted Awesomatix's Freddy Sudhoff to sixth just ahead of Kyosho's Christopher Krapp who improved his time by 2/10th to move up from 10th in the first timed practice to seventh.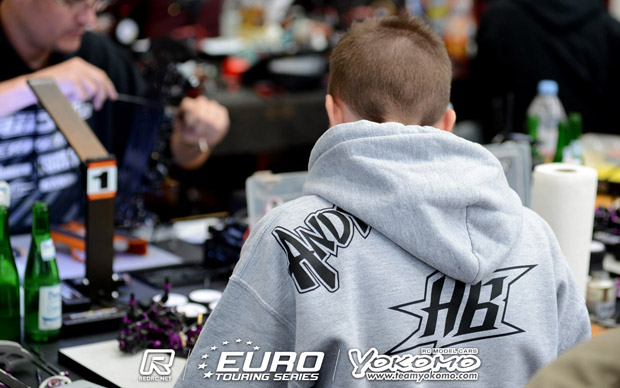 Inspecting his HB TCXX after its heavy impact in the first practice Andy Moore found it had a cracked top deck which he suspects was not from today's crash but from a race in China when he last raced the car. Having spent 10-days testing and racing HB's new 1:10 nitro touring car in Thailand in preparation for the World Championships prior to coming to the ETS, Moore said the last practice was the first time today he didn't drive his electric car like it was nitro powered. Also switching to a set-up very close to that of fellow British racer Stefan Chodzynski, Moore said he was 'real happy' to improve from being 36th to 8th fastest.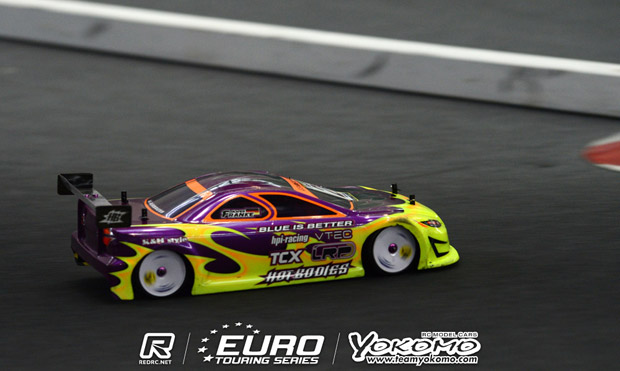 In the Xray Pro Stock class last season's title contender Oliver Franke set the pace ahead of Awesomatix team-mates Viljami Kutvonen and Ivan Laptev while in the Speed Passion Formula class Dutch driver Alexander Roeleveld will be the top seed for qualifying.
Ride Modified Timed Practice Top 10
1. Ronald Volker – Yokomo – 37.549 (1)
2. Adrian Bernsten – Xray – 37.862 (1)
3. Marc Rheinard – Tamiya – 38.022 (2)
4. Juho Levanen – Associated – 38.072 (1)
5. Yannic Prumper – Yokomo – 38.389 (2)
6. Freddy Sudhoff – Awesomatix – 38.396 (1)
7. Christopher Krapp – Kyosho – 38.499 (2)
8. Andy Moore – HB – 38.552 (2)
9. Loic Jasmin – Yokomo – 38.601 (2)
10.Eric Dankel – Yokomo – 38.602 (2)

​
View our event gallery here.
More...