Discussion Starter
·
#1
·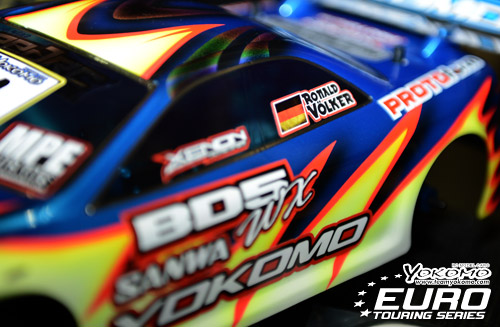 Widely regarded as the best carpet touring car racer in world, Ronald Volker showed why he has earned this accolade as he absolute dominated the opening Leg* of the A-Main at the fourth round of the Yokomo Euro Touring Series in Poznan, Poland this morning.* Describing the race as 'the perfect run', the defending champion had checked out after the first lap leaving his rivals to fight over second spot, a battle which was won by Marc Rheinard from Alexander Hagberg after the Swede's Xray traction rolled on lap 14.
Starting from his 3rd pole position of the season, Volker said his Yokomo BD5 was 'so easy to drive' but added his early break from the field was helped by the slow No.2 starting Awesomatix of Freddy Südhoff.* Setting the fastest lap of the race on lap 4 of 25, the German said with the car so good he will not be touching a thing for Leg 2 when is it almost a foregone conclusion that he will wrap up his 6th ETS race victory.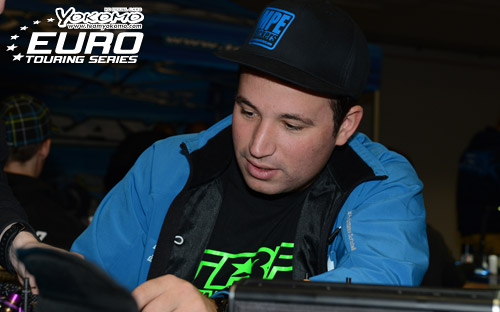 Finishing second Marc Rheinard said starting from 4th on the grid and considering how his Tamiya is handling the result wasn't too bad.* The World Champion added that such is Volker's pace and advantage over everyone else the battle is now all about second and third spot at this evening's podium presentation. Only managing the 7th fastest lap of the race, the German inherited the position rather then earning them as Südhoff ran wide on the first run down the straight and Hagberg flipped his Xray.
Hagberg who made a late charge to try and retake second from Rheinard over the closing laps of the 5-minute race said his ORCA powered T3 was fast but difficult to drive particularly in the middle of the run.* The Swede who took his first ETS podium finish at the previous Round in Gran Canaria said he has no choice but to change his set-up for Leg 2.* Behind Hagberg Xray team-mate and fellow countryman Magnus Vässmar took fourth from fifth on the grid,a result which the 25-year-old was pretty pleased with.
For 'Fast Freddy' the race didn't go to plan at all.* The factory Awesomatix driver said his LRP powered A700 had no traction for the first three laps and when he turned in on the first run down the straight the car just went straight on. Although the car felt good by the end of the race as he took fifth, Südhoff said he has no idea what he needs to change for the second A-Main.
A race which saw a lot of contract between drivers Hot Bodies' Andy Moore pulled off after he had enough of being bounced around.* Championship standings leader Christopher Krapp had a crash at the start but the Kyosho driver was able to recover to finish 6th.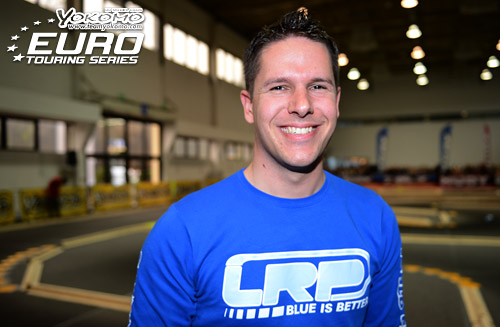 In the A-Main of the Xray Pro-Stock class the race was a chaotic affair with almost every driver coming into contact with one another.* At the end it was Italian ETS round winner Steffen Leinburger who came out best.* Starting from 5th on the grid after motor problems in qualifying yesterday, the German HB driver took the win ahead of fellow TCX driver and Top Qualifier Oliver Franke who saw his chances of the win ultimately ended when he suffered a body tuck.* Tony Streit completed the Top 3 just ahead of fastest man in the race Zdenko Kunák who had a failed attempt at taking the lead which led to a chain reaction of crashes.
Ride Modified A-main leg 1 results
1. Ronald Völker (DE) – 25/5:11.361
2. Marc Rheinard (DE) – 24/5:02.863
3. Alexander Hagberg (SE) – 24/5:02.993
4. Magnus Vässmar (SE) – 24/5:03.448
5. Freddy Südhoff (DE) – 24/5:04.901
6. Christopher Krapp (DE) – 24/5:08.278
7. Viktor Wilck (SE) – 24/5:09.161
8. Zdenko Kunák (SK) – 24/5:09.736
9. Marco Kaufmann (DE) – 24/5:10.760
10.Andy Moore (GB) – 8/1:38.640

​
Xray Pro Stock A-main leg 1 results
1. Steffen Leinburger (DE) – 23/5:12.561
2. Oliver Franke (DE) – 22/5:00.010
3. Tony Streit (DE) – 22/5:01.490
4. Zdenko Kunák (SK) – 22/5:01.507
5. Martin Hofer (DE) – 22/5:01.875
6. Marek Cerny (CZ) – 22/5:02.684
7. Ivan Laptev (RU) – 22/5:05.969
8. Denis Zuykov (RU) – 22/5:09.889
9. Michal Orlowski (PL) – 15/3:27.232
10.Rob Janssen (NL) – 10/2:11.069

​
View the complete results
here
.
View the event image gallery here.
More...