Discussion Starter
·
#1
·
Been on vacation the past few days and the girlfriend decided that it was time for me to get out of the house and away from work, work as a Maintenance Supervisor/Asst. Property Manager for a apartment complex and we live where I work at.
We ended up at a Goodwill store on the southwest side of Las Vegas and the girlfriend found this for me. She knows that I have been wanting to add a Fire Helmet to my collection of Firefighting die-cast and patches.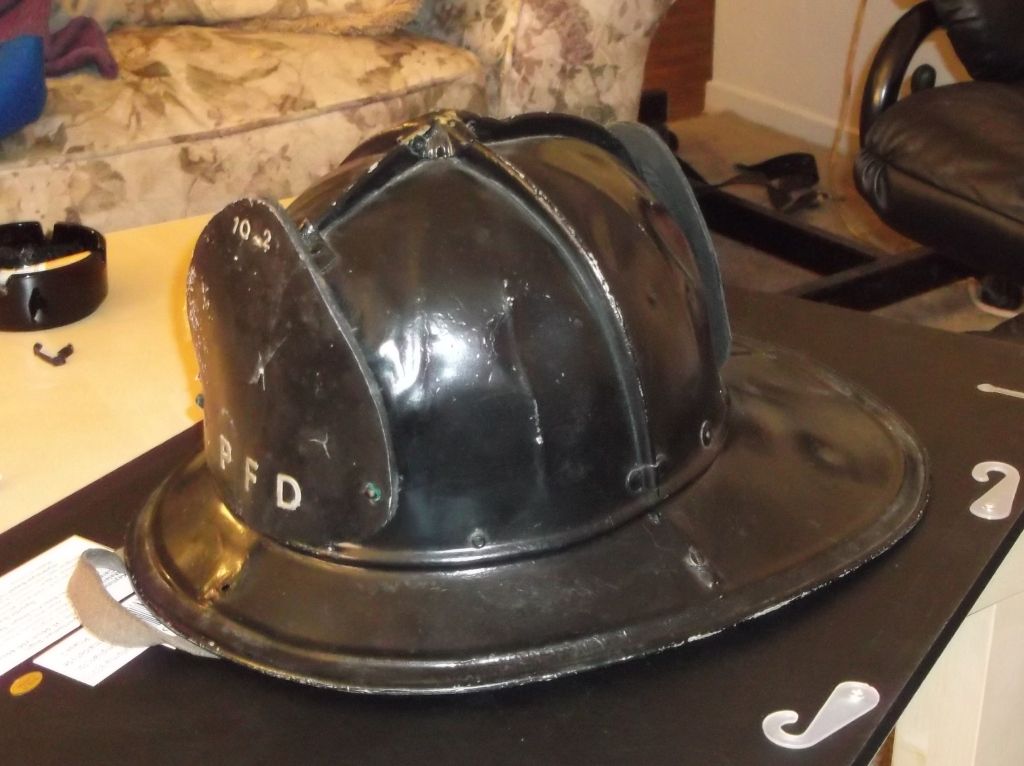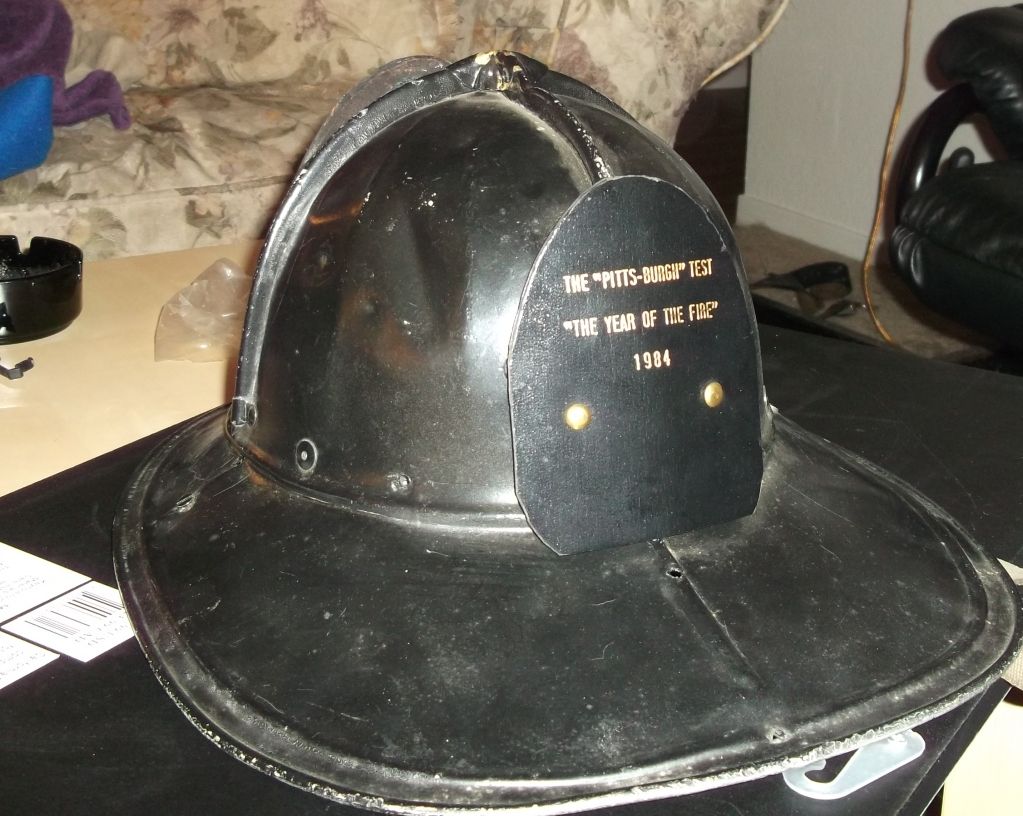 The helmet is metal with a few dents and dings. The original chin (??????) I think is still in place. As you can see there are two different Front pieces which are both leather. I think that this is more of a parade piece than in service helmet.