A couple of weeks ago, I embarked on a mission to collect the fifty fastest musclecars, As listed in the November 1984 issue of Musclecar Review magazine. in 1/64 scale, and have tried to keep this collection all Johnny Lightning.
Well, it's down to the final four.
I would like to personally thank a couple of Hobbytalk board members for their help in my quest,
DadsCoronet (Mark) and I pulled off a great trade that really helped me out,
StreetFreak (Mike) jumped in and sent me a box of cars that really added to the collection too.
I appreciate the help, this is a tough set to try and complete.
The final four may just be impossible to get in 1/64 scale.
still need:
1968 Chevy Biscayne 427.
1968 Mercury Cyclone GT.
1971 Dodge SuperBee.
1968 Plymouth GTX.
have to say, this collection looks pretty awesome, I'm using a Plano 48 car case to hold them, take a look: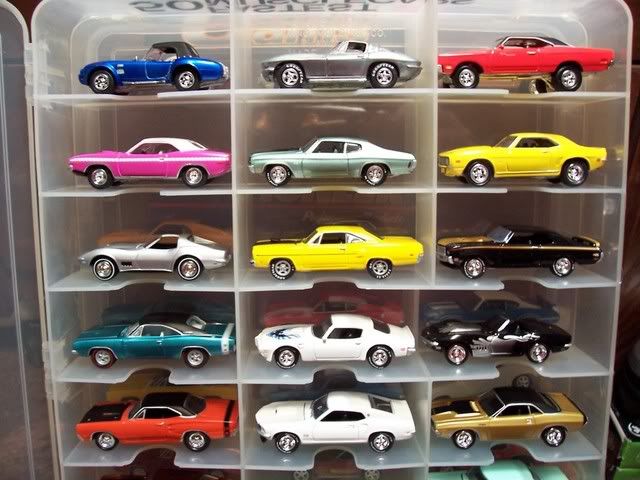 all JL, except for #14, I slipped in a Greenlight '69 Boss 429 Mustang.
they sure look good all assembled like this.
Thanks again to Mark, and to Mike.
Chuck.