Discussion Starter
•
#1
•
I've got lots of this "Under Construction" stuff in several glass boxes in the shop.
Stretches, dual-casting builds, stuff made with pieces of brass sheeting, rod and QuikSteel.
These usually start out as ideas for the Convention Customs Contest but by the time the Convention gets near my Giveaway cars always take priority.
Hence, these "Under Construction" pieces are hanging all over the shop.
Here's a VW Bus that is inspired by Gort the Robot in "The Day The Earth Stood Still."
Klatu Barada Nikto,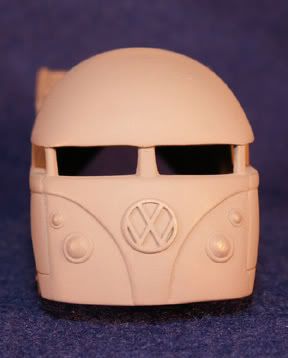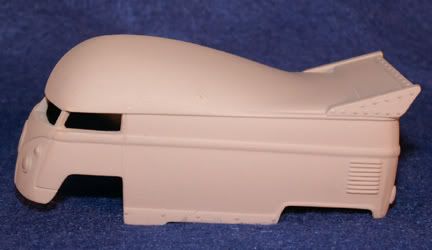 Here's one of my favorite castings, the Hummer from the 100% Series.
This one took 3 Hummers and cuts made in just the right places at precise angles for a perfect fit.
What would a stretch Limo be without a couple of Sunroofs!!!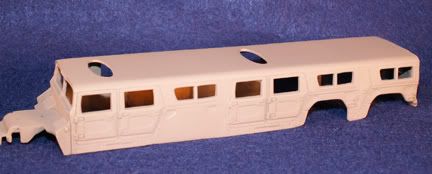 Even with the introduction of the new Jada Div Cruizer I still like the HW Dairy Delivery.
I brought the nose out over the front end and drilled out a double hole for the twin rocket engine from whatever that HW is that comes with that dual jet engine sticking out the rear. I think it's called a Rocket something??????
Headlights have yet to be drilled for my usual Rhinestones.
Always have liked the ShoeBox.
Robert Mitchum drove a real mean one in "Thunder Road".
It's a real rough casting but cleans up nicely.
QuikSteel on the hood to simulate a healthy fire breathing gas guzzler underneath.
Flared Fenders using Armature Wire that you can find at an Artist Supply Store or Craft Store.
I wrap the Armature Wire, which is noncorrosive and sandable, around a 1/2" dowel and then tack it on the existing wheel wells with a drop of SuperGlue.
Then I fill in with QuikSteel and cut the excess Armature wire off with a Cutoff Wheel.
A litle sanding, some primer and voila, flared fenders.
Brass plate to support and connect the front and rear pieces, and brass rod to form nice smooth straight lines where the side windows are.
The whole thing is shot Adhesion Promoter, Shimrin White, Planet Green and then Kandy Organic Green.
The body is taped off and the roof is shot with a very dark special mixed Kandy Orange, turning the Green to Brown.
Then the whole thing is cleared with a heavy dose of Aztec Gold Pearl Powder.
All HOK Products, Of Course!!!!!!!!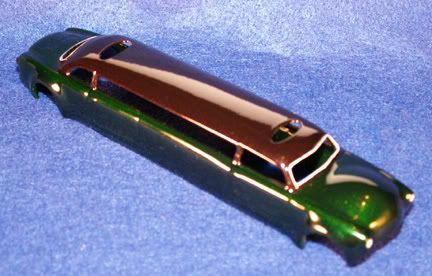 Here's another ShoeBox Stretch I did years ago.
3 ShoeBoxes and a Jaded.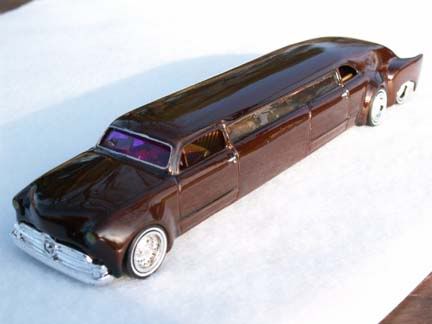 Maybe some of this stuff will be finished for one of the Convention Contests. In the meantime, lots of other cars to make.
--CadillacPat the UnCustomizer--
Proud Member "CustomOutlaws"