Discussion Starter
•
#1
•
My apologies to all of you but that seemingly amazing TH error is a fake made by yours truly. I know it may sound incredible, but I made this one myself.
To make it up to you guys, I will now share with you how I did this amazing transformation so that you too can do the same thing.
WARNING!​
The following post contains extreme images of a Treasure Hunt Hotwheels being extremely violated and in contact with outside air. If you have a heart condition or easily shocked by graphic images, please press the back button and go read another thread.
Ok, step 1 : Very
carefully
remove the car from the package, this will make it easier for you when you re-seal the car. You might feel faint for seeing a TH outside it's natural environment, but bare with me, it will all be worth it when you're done.
Step 2 : Get a big wise and crush that sucker!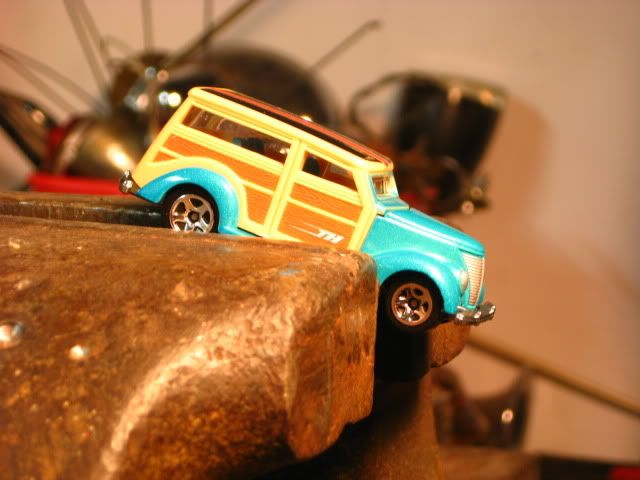 Step3 : Get a hammer and smash it up. I know it's hard and unnatural, but try to have fun.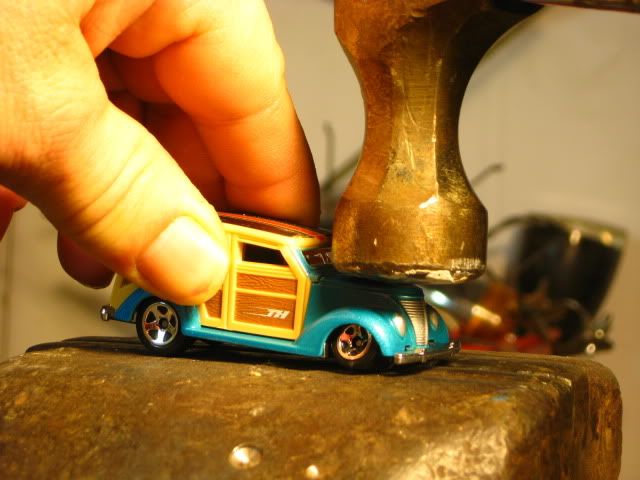 You should end up with something like this.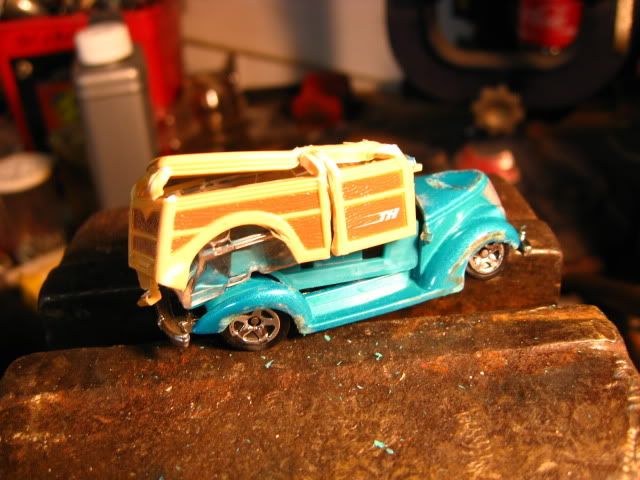 Step 4 : Put the car back in the package. Now we haven't gone through all this trouble just to put the thing back like it was. Make sure you put the car facing the OTHER way. I also changed the back wheels to add that extra value.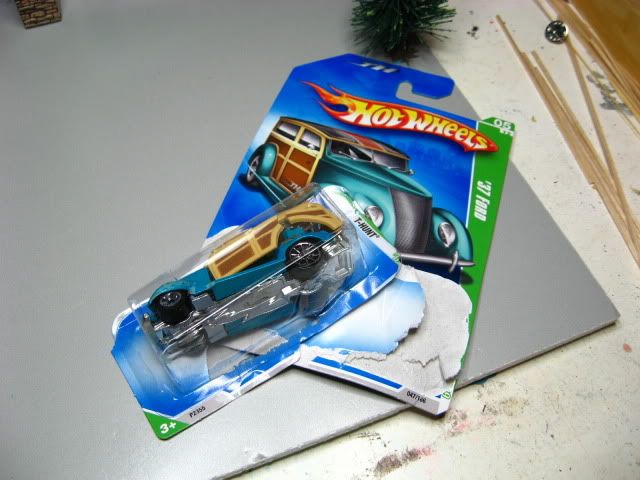 Step 5 : CAREFULLY re-seal the blister to make sure that it doesn't show. The more time you spend here the better, just like I did.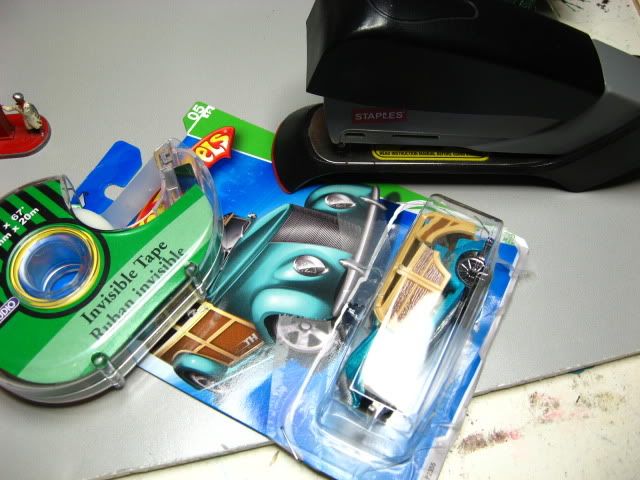 Now you too can impress your buddies at the monthly club meet or make a fortune on the secondary market. You just didn't get it from me.
ps Of course this is a gag, if you are dumb enough to do this and try to sell them, it's your problem not mine.