Discussion Starter
·
#1
·
My mom asked me this morning if I would go with her to the doctor's office, and since her doctor is my doctor and we are all friends outside of the office, I saw it as a great chance to tell her what happened.
After the office, we went to lunch and then made a few die-cast related stops. (I think mom wanted to buy me something to try and help me feel better. She's like that.)
Here is what we found: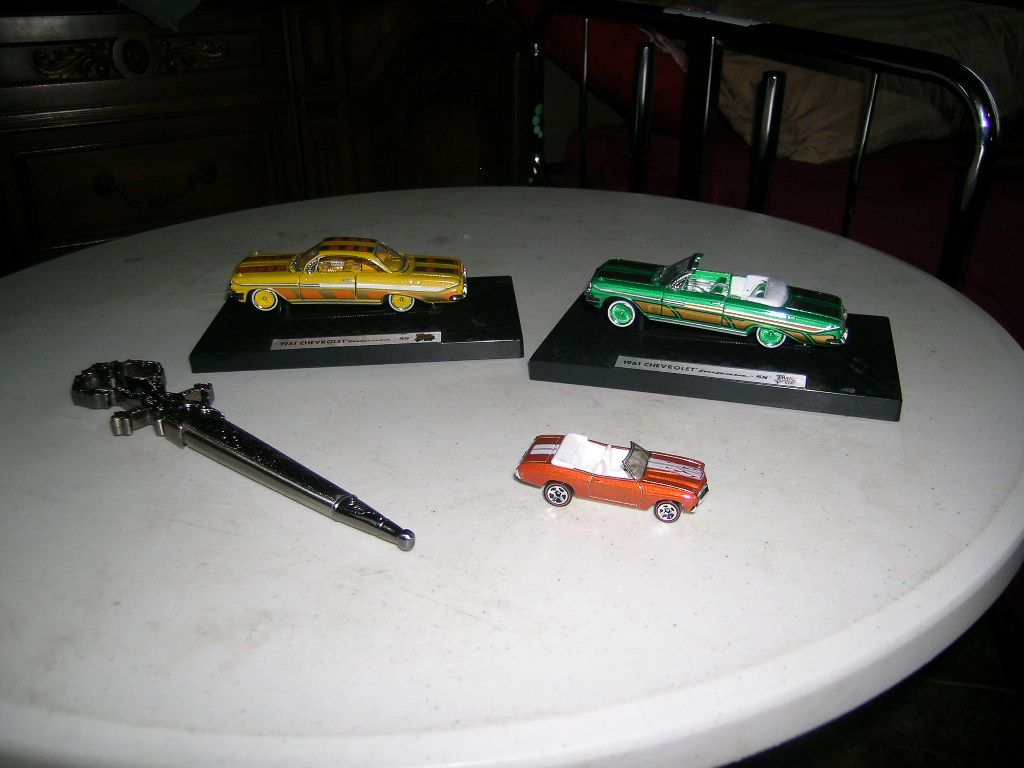 The Hot Wheels is a '07 release '70 Chevelle convertible. It's a pretty sweet ride, the racing stripes on the hood have flames on them. That's a great touch, and a good way to do the flames without being like every other car that ever put flames on the hood.
The other two cars are '61 Impala SS's. They are by Malibu International, and are from the Long Beach Lowrider Repair series. They (somewhat unfortunately) are lifted or bagged, or whatever you call it when you put hydraulics on a car. The suspension is poseable. The boxes were trashed, so there was no chance of keeping them in the package, but I very well might keep it on the stand at least.
The dagger is pretty cool, too. My mom showed me hers while I was at her house, she has one in gold. Then when I said I liked it so much, she dug out another from storage: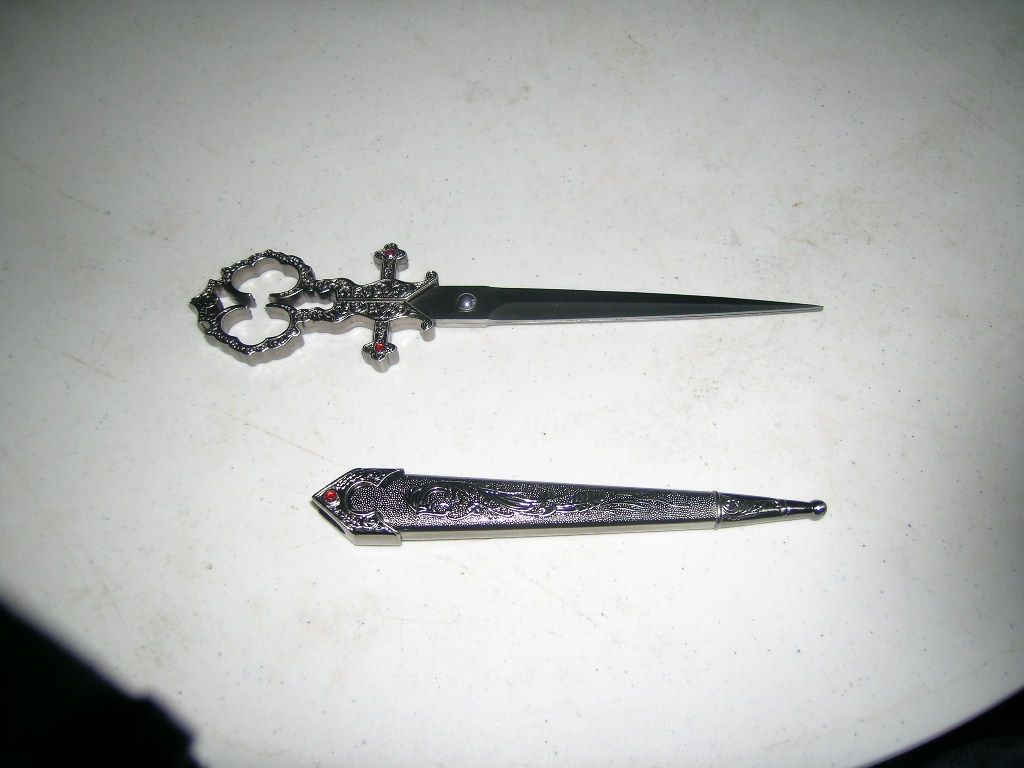 Surprise! It's not just a dagger, but a pair of scissors, too:
I know, it's a bit off-topic, but not a bad haul considering the chaos that's been going around here for the last week or so.