Discussion Starter
·
#1
·
Started a new project today. Bad Medicine by Tom Daniel/Monogram.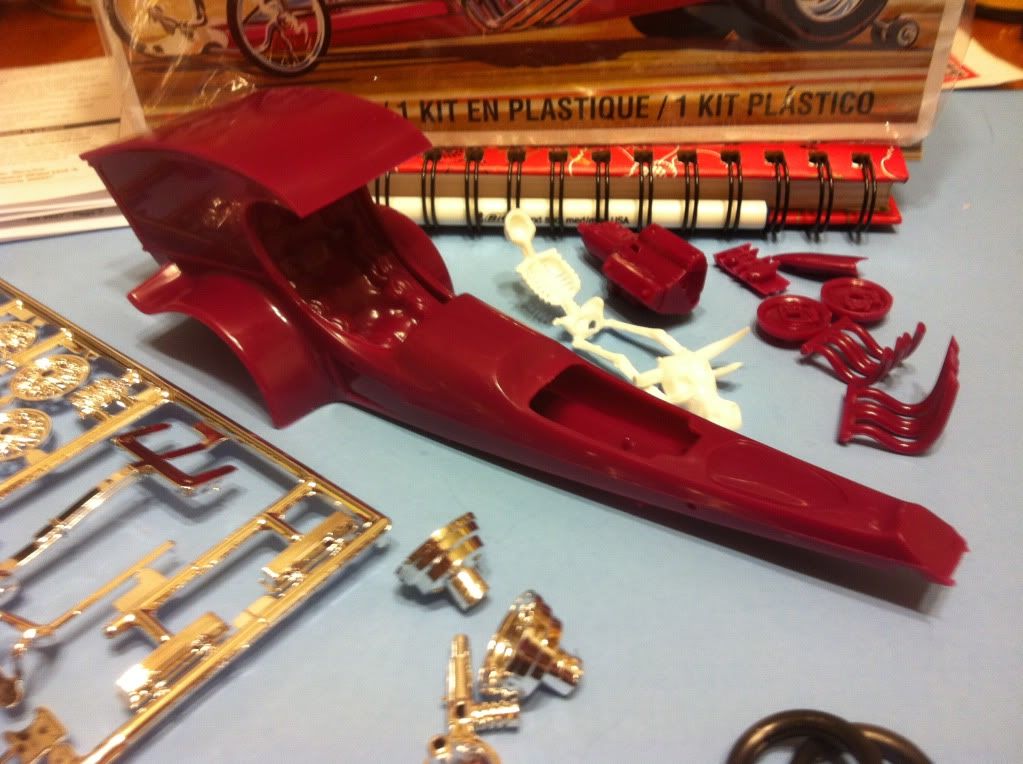 I was debating what to do next, cleaning up a few parts and scouting for others to do a nice 70 Chevelle. I really have too much other stuff to do though, so I believe another simple showrod will be just the ticket.
I was surprised how much of the body was one piece. I've glued a piece of the floor in. Then there's the roof which is just set in place at the moment and that's it. Got some mold lines to clean up and a little bit of flash on the chrome tree but looks like a quick build.
Not much to see yet so I'd better get back to it.