Discussion Starter
•
#1
•
So what's next for Tolen's Customs?
Looks like a customer wants a Futura converted into something he calls "the Batmobile", and I picked up a couple of Model T's, one to restore, the other to turn into a Bucket.
This will be the busiest the shop has ever been: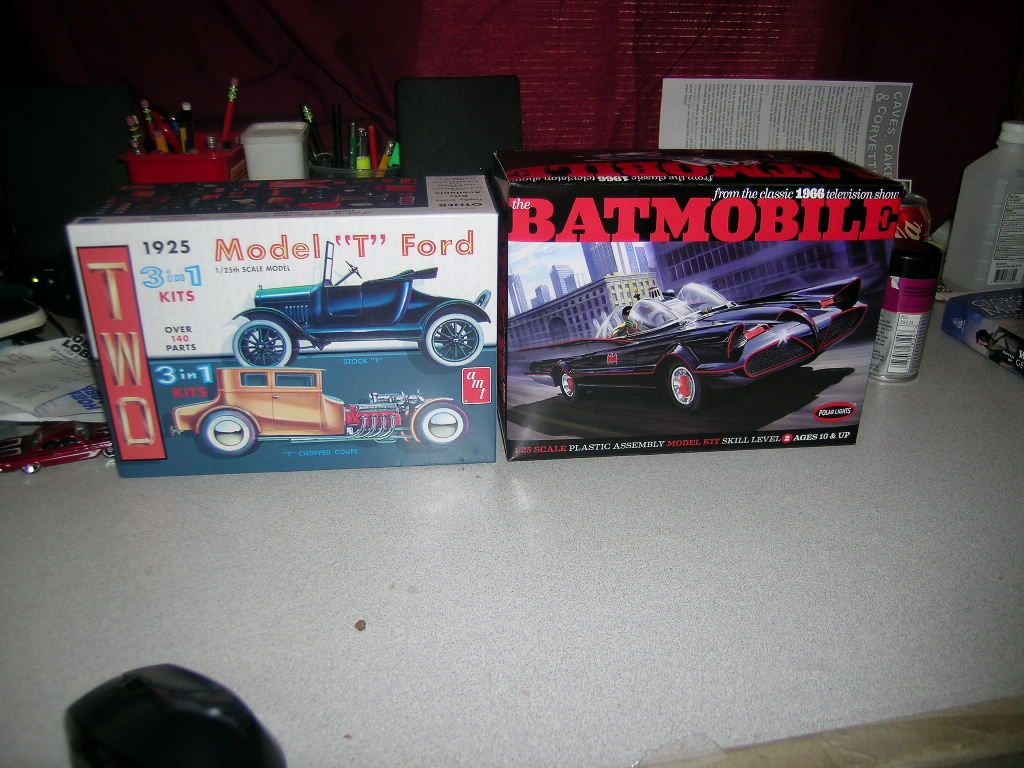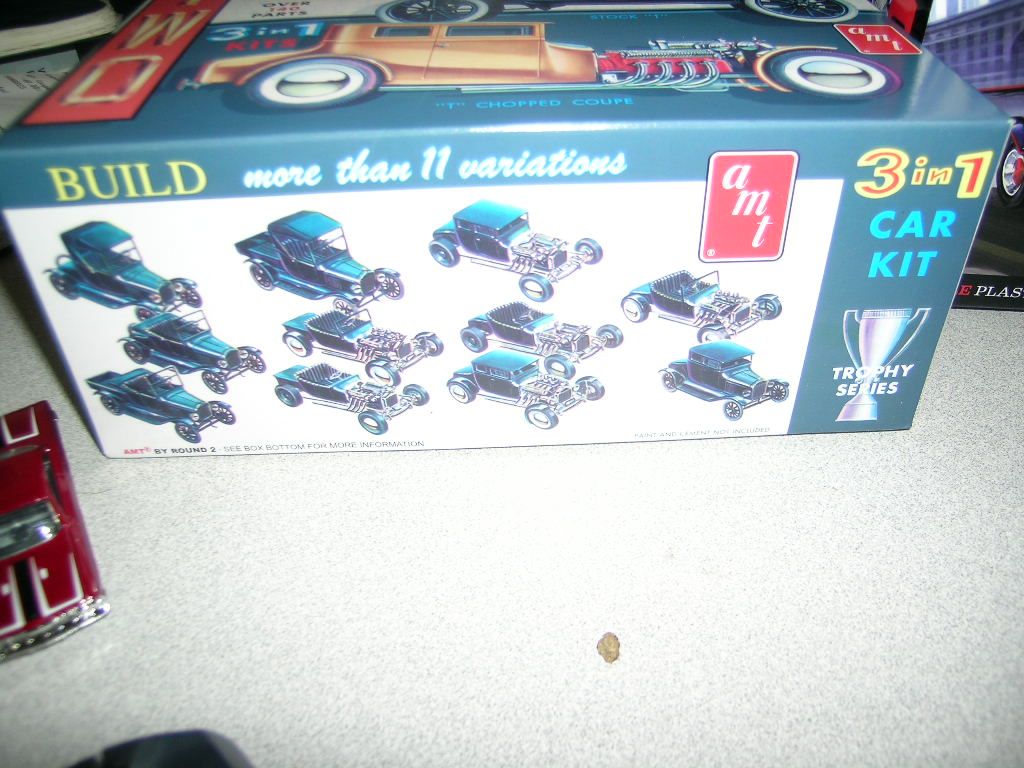 (Guess where we went today?)
I'll be helping my son build the Batmobile. I think we'll have to give serious thought to painting the stripes on. I'm not too fond of using that many narrow decals to do it. But one really nifty detail is that the decal sheet has a couple of penguin symbols on it, in case you want to build the version from the episode where the penguin steals the Batmobile.
The T's are mine. While trying to decide which kit to grab, I realized there were enough parts to build two models in the box. A stock model T, and a chopped hot rod. After this, I'll go get the dragster box, as it's similar. I'm also watching a 1:8 scale bucket rod auction on Feebay, but I expect it'll end up being out of my reach. I already lost out on the working Hemi Engine model I really (and I mean
really, really, really
) wanted to build. Too rich for my blood.
This should be fun.