Here's some Tiki Surfer Giveaway Customs leaving for the California Convention next week.
I was fortunate enough to find exactly the image I had in mind when I began thinking of this Custom theme.
A great artist named John Schwegel drew the image and it fits perfectly for a California Giveaway Custom.
http://www.johnschwegel.com/
Some slight adjustments had to be made in PhotoShop for our 1/64 scale purposes but I plan on looking through John's Gallery of Art for permission to use something else in the future.
Great art by John Schwegel for a great theme.
Thanks John, the way my posts are worded along with the power of many different search engines direct tens of thousands of people to HobbyTalk Customs from all over the world.
We are the leading Custom DieCast Board on the InterNet.
You'll notice many of my threads run up into multiple thousand Views, and for Art it's always the Views that count the most.
The Rhode Island Summer Smash staff went wild for the "Rhode Island Express" cars I sent there last month so seeing as how Carl picked up so many of these tiny Merc's I came up with a theme to put on some more of them.
Here's 30 of 80 "Tiki Surfer Merc's"
Custom made to fit Decals, Chrome Center Caps, and Custom Cards inside their little acrylic boxes.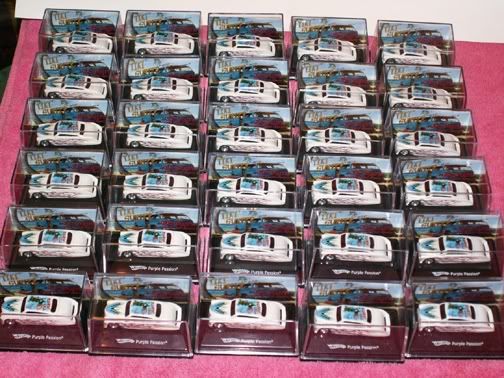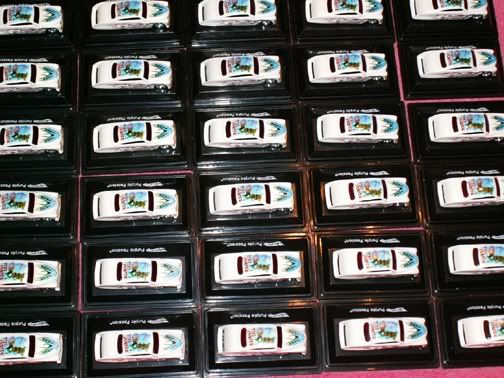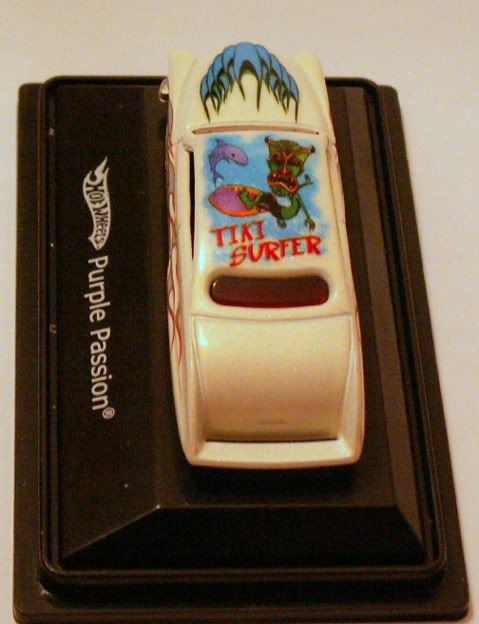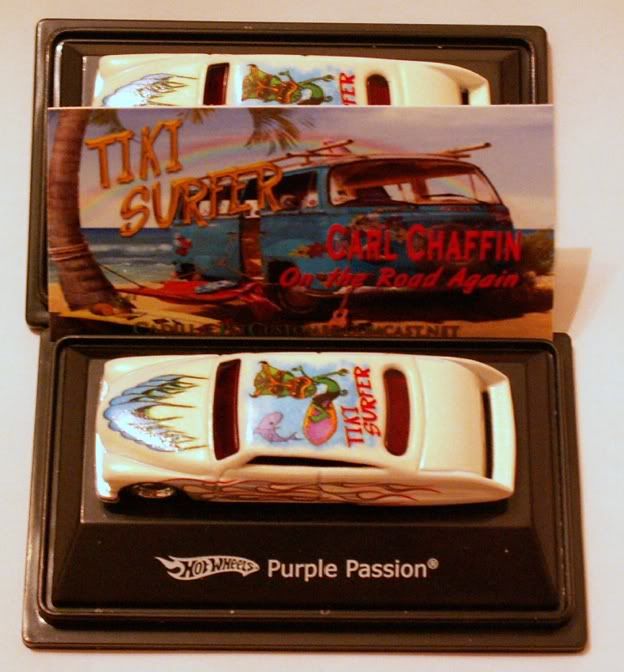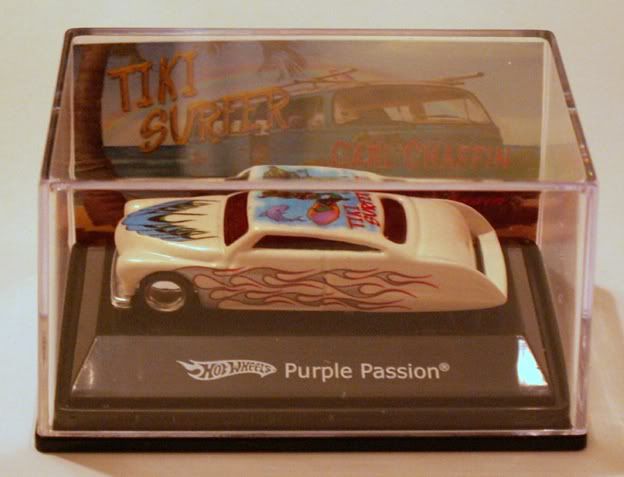 The first 20 of 40 "Tiki Surfer '69 Chargers"
And the first 3 of 20 "Tiki Surfer MBox Mini Coopers"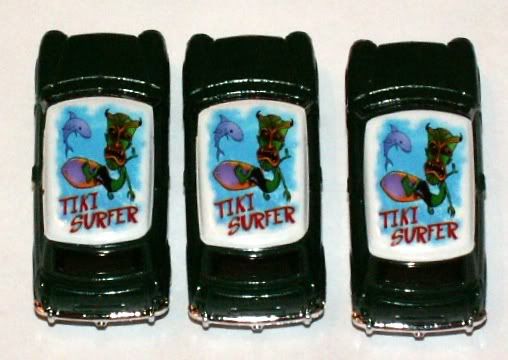 --CadillacPat the UnCustomizer--
Keeping the ZING in CustomiZING!!!!!!!!!!!!!!!!!!!!!!!!!!!!!!