2010 Anniversary Europa model Magnagouger Heading Straight for URANUS
BEST DREMEL SALUTE EVER!!!
(Aztecs knew all along)
What started off as an innocent Dremil Salute in Feburary of 2010 has turned into (what some are saying is) the beginning of the End ...er..the End of the beginning...?...can't read my notes....they're covered in Scotch....oh well...you know what I mean.... After a 2 1/2 year trip....The Magnagouger will impact the Planet any day now!
(read here for background story....)
http://www.hobbytalk.com/bbs1/showthread.php?t=283319&highlight=magnagouger
Here is a shot I took this morning of Uranus and those painful Assteroids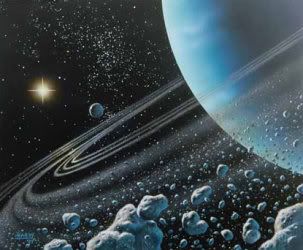 Before and after shots of the impact
Jupiter....doing fine!
....More on this story as it developes
Mcdee