So I have not touched a model car in years. I used to build them when I was a child during the summer. I did enjoy it but never really painted them. Just build and play with them. I do not have any to show though as moving over the years has taken its toll and I no longer have a lot of cars I once had.
Last week, I was in a Michael's Arts & Crafts store and looked at the models. I saw the '49 Mercury and I just had to build it. I finally opened it up Sunday and got to work. I finished everything Monday night after work. All the paint is stuff that I had already and the little stuff is painted with paint markers and Sharpies. It is a mix between the two options they give you to build. I did enjoy building again and it was nice to do little things on it for me.
Hope you guys enjoy. Any tips and criticism is welcome. I am working on a '32 Ford 5 window Coupe now which I should have done tonight or tomorrow. Pics of that will follow.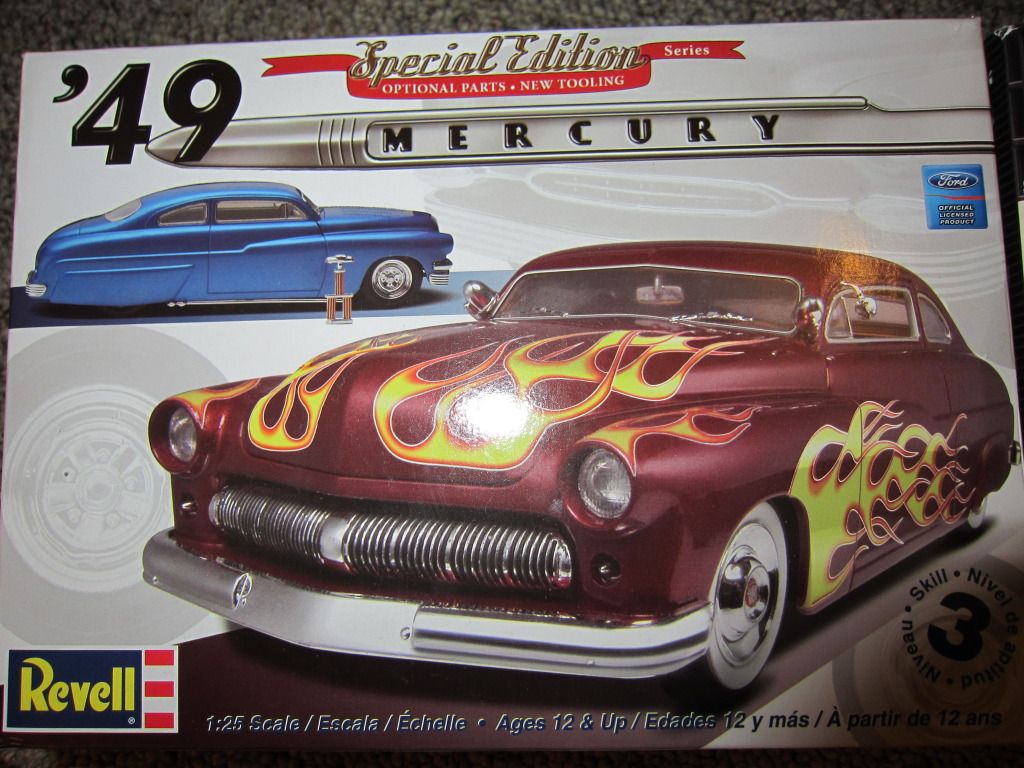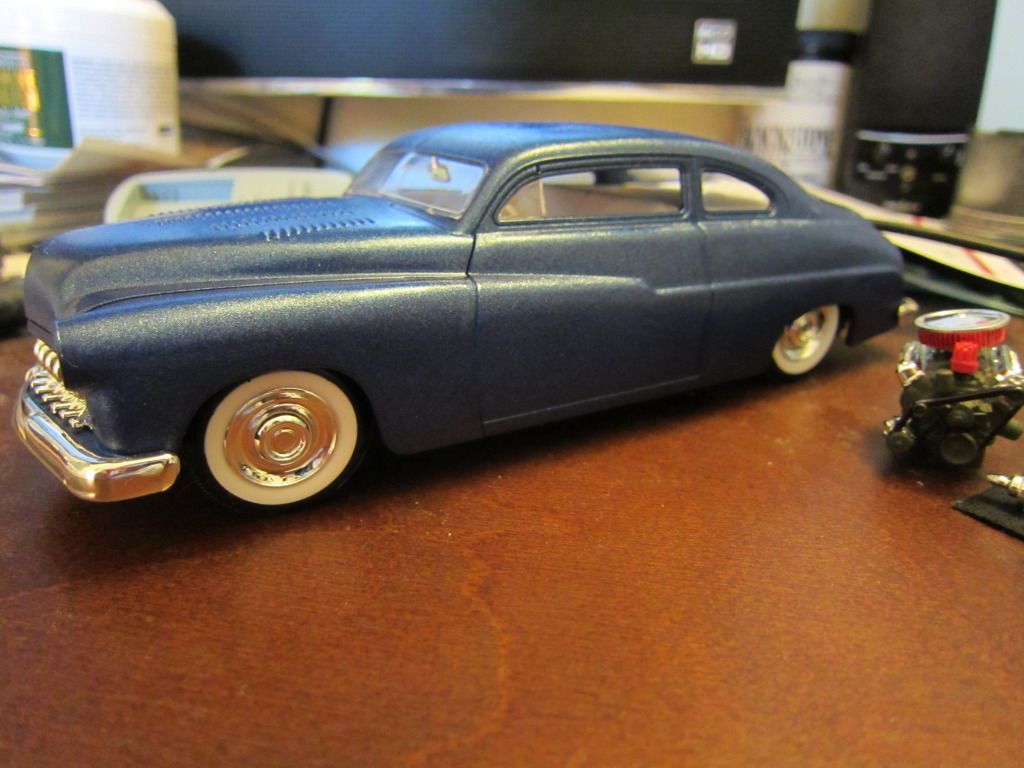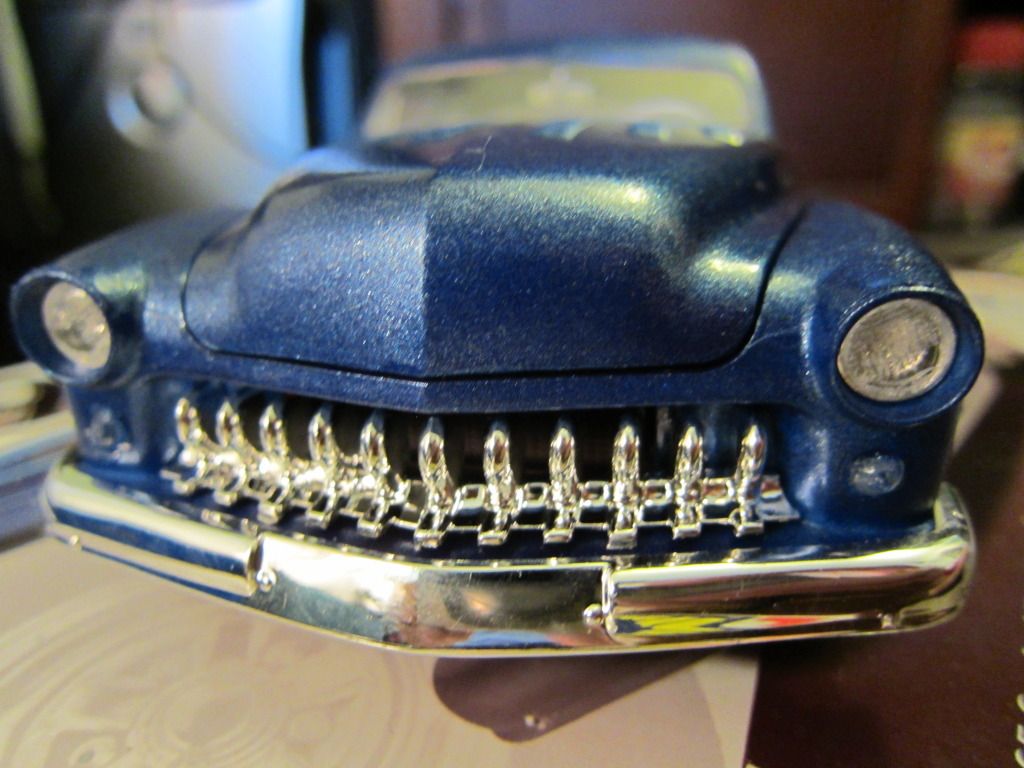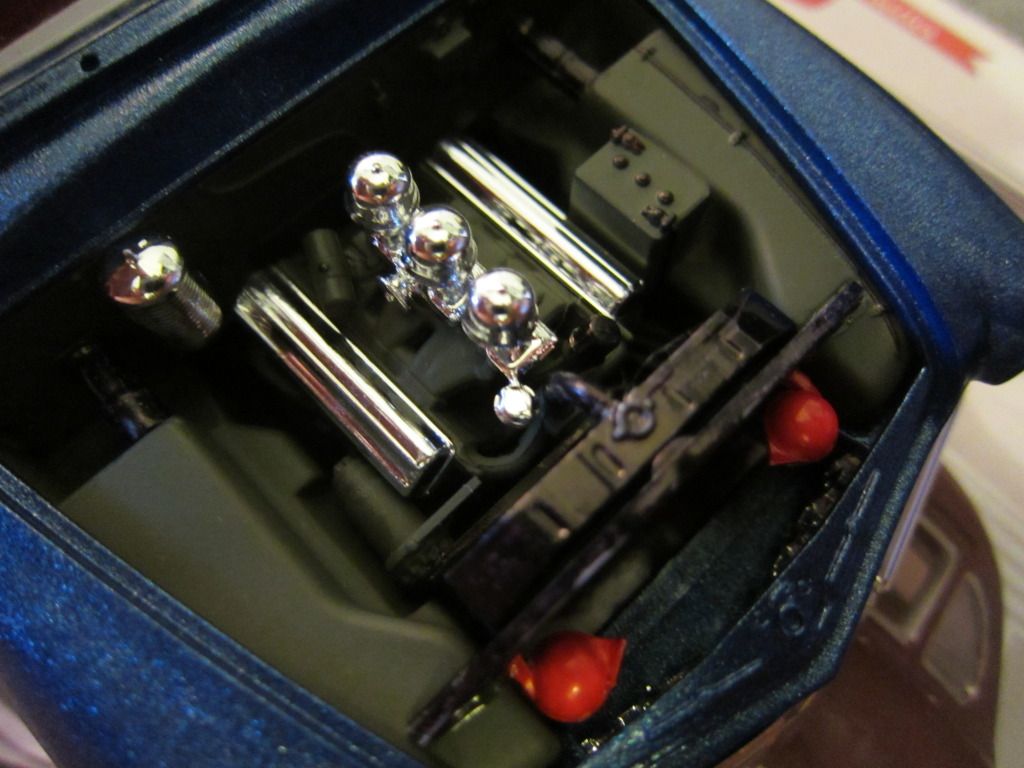 My black and red Sharpie exhaust pipes!