Discussion Starter
·
#1
·
Finally figured out how to upload. Here are better pictures of my track nicknamed "The Shack". It is a 4 lane quad oval, using Tyco track and a 2 lane road track using Tomy track. The table is 16' x 5' and needs to be covered with something, due to the wear it shows from tracks of the past. Both tracks are powered by 2 seperate 0-30v 5amp power supplies. The oval is timed by Trakemate windows version, the road track by Laptimer 2000.
These pictures show the progress of the tracks from the past 2-3 years.
The Quad Oval in the beginning!!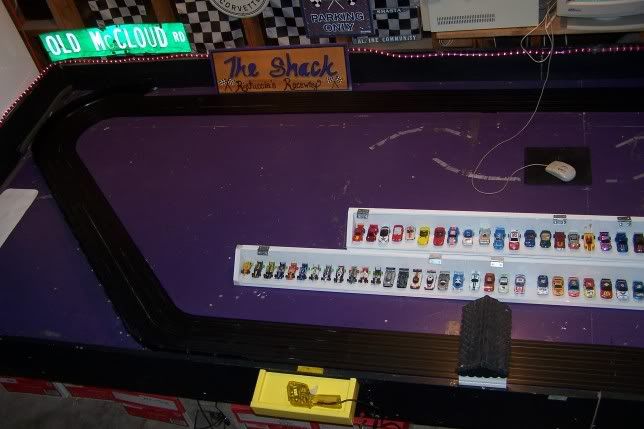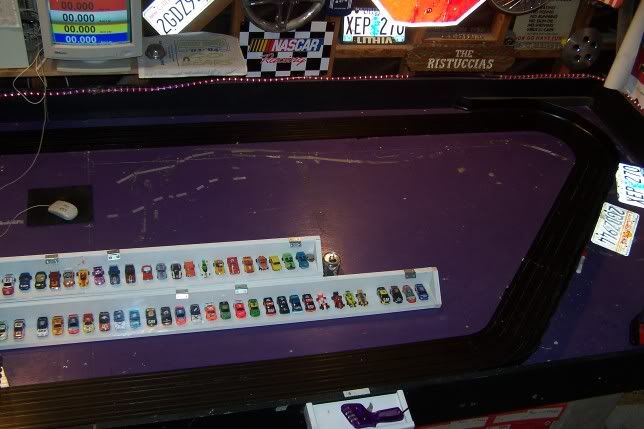 The Road Track taking shape!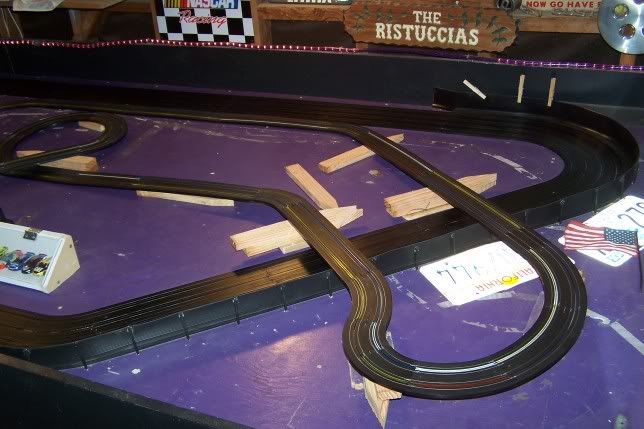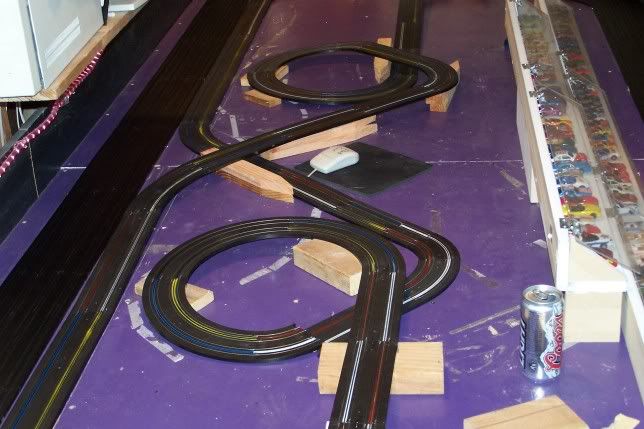 Changed the inner circles in the final track design.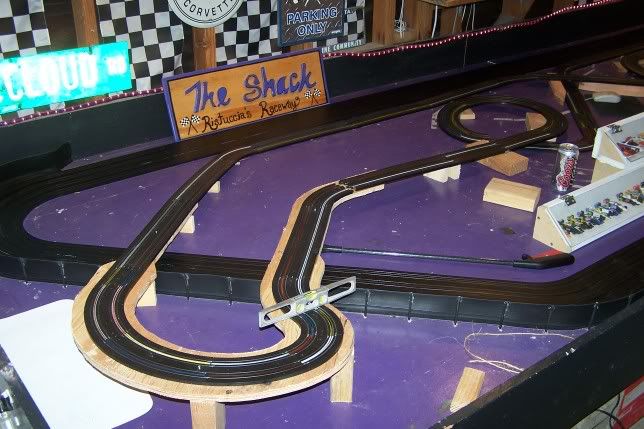 The way it looks now!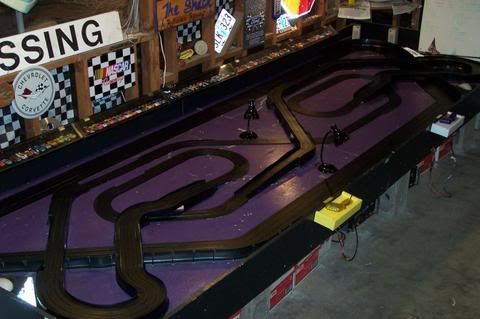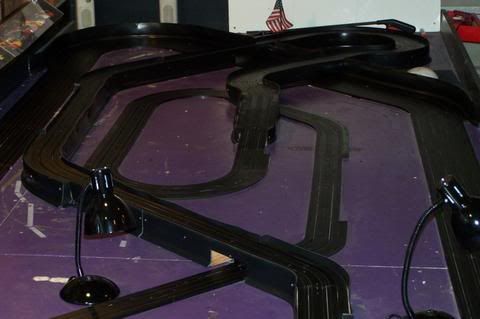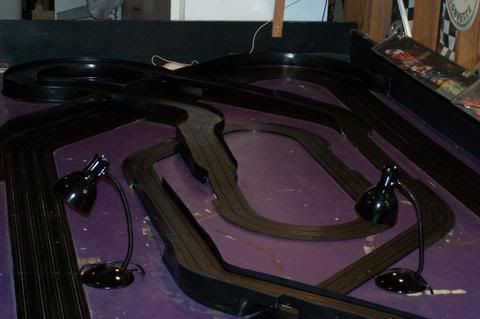 Let me know what you think!