I finally got ahold of one of the new Auto-Lift 67 Mustang set... At first I wasn't real crazy about the bubble hood scoop, but it grows on ya rather quickly... A really nice set of Stangs !!!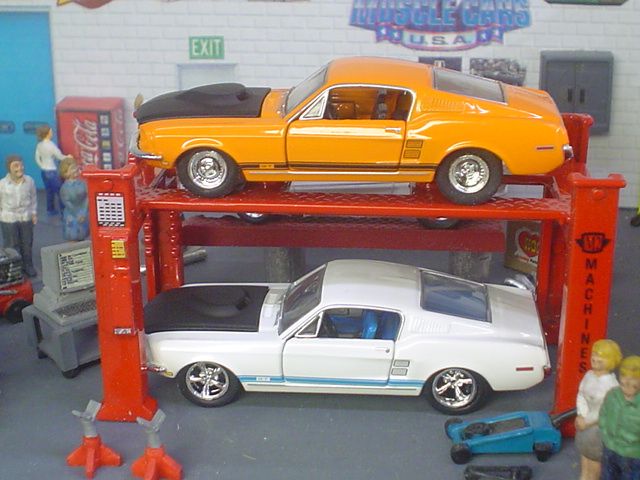 I'm also not real crazy about the engines in both, but a minor adjustment will quickly take care of that !!!
I also couldn't stand the wheels that came on the orange one, so I quickly replaced those !!!
Now I'm a happy spoiled brat !!!