Discussion Starter
•
#1
•
I always feel kinda bad posting my hauls. I keep complaining how we have no money. this time, however, I had some cash after helping my aunt (whose my age, weird family, don't ask) out of a bit of drama last night. The kind of drama that involves everyone with a truck emptying a trailer in the night.
So a week or so ago, I head over to Pit Road Racing. He had just pruchased a Hot Wheels collection of some 400 pieces. He's not there, but his wife is, and she lets me dig through the bins. I find seven Fatbax cars! This is only the second time I've seen any of these cars anywhere, and here are seven of them!
The catch of course, is that he hasn't had time to go through them, check the price guides and price them all out. So she sets them aside, and takes my info. A couple days later, I get a call back.
I went and grabbed them today, $2 apiece, which I know is a bit high for a Hot Wheels, but I've long wanted the complete set: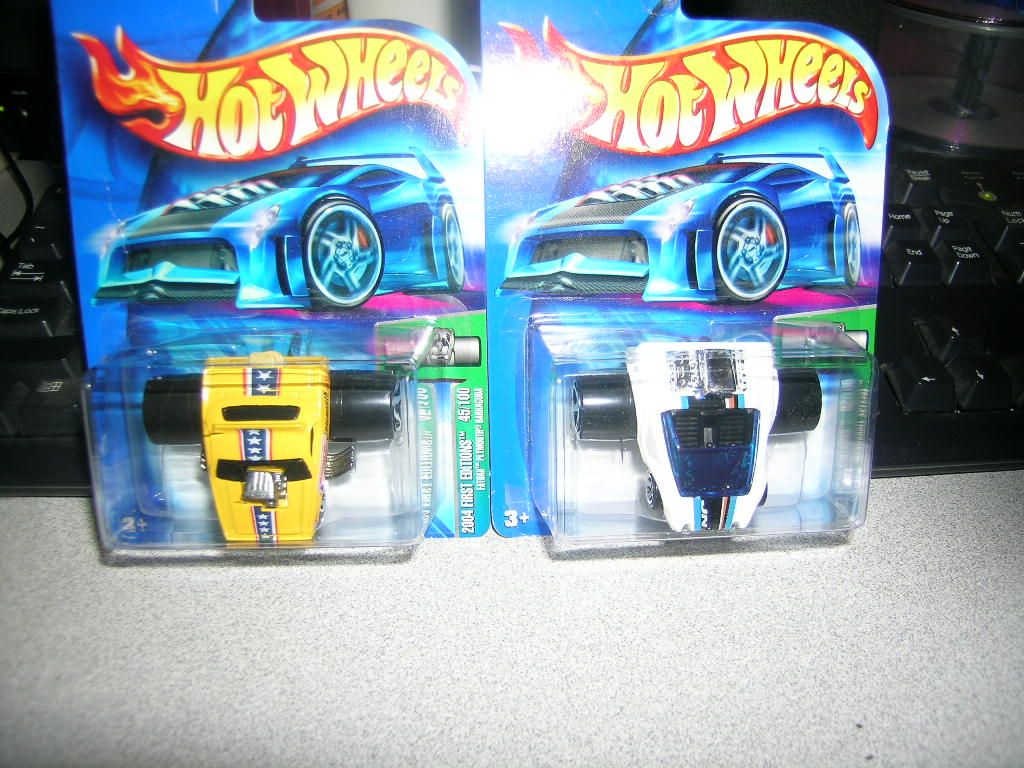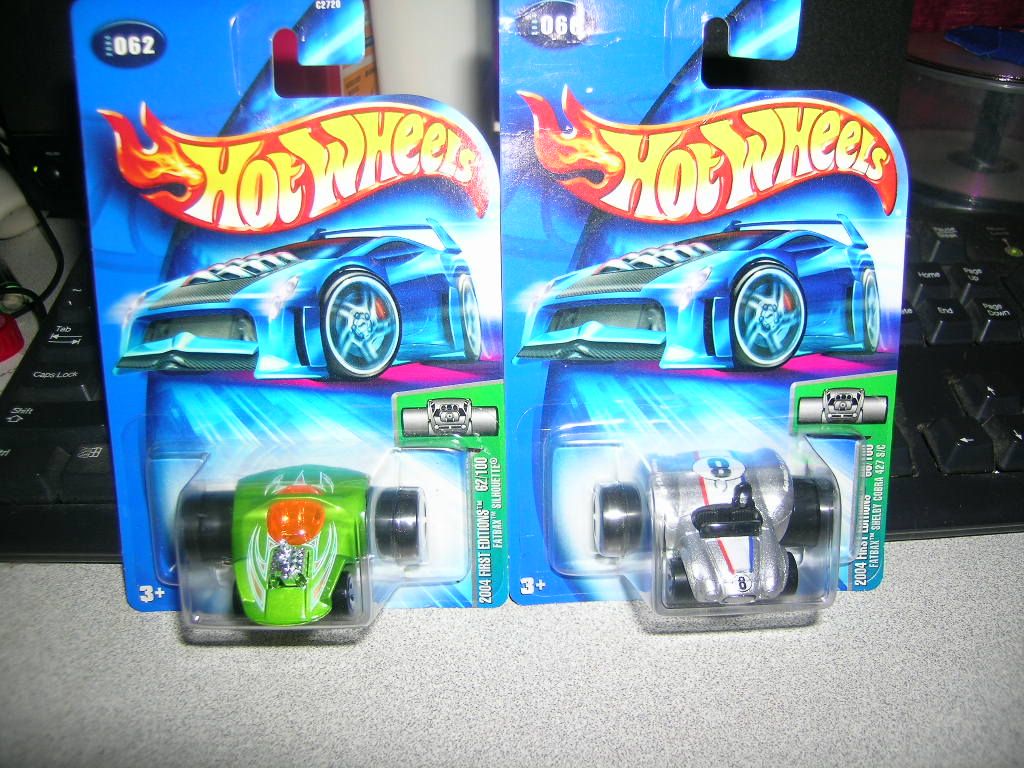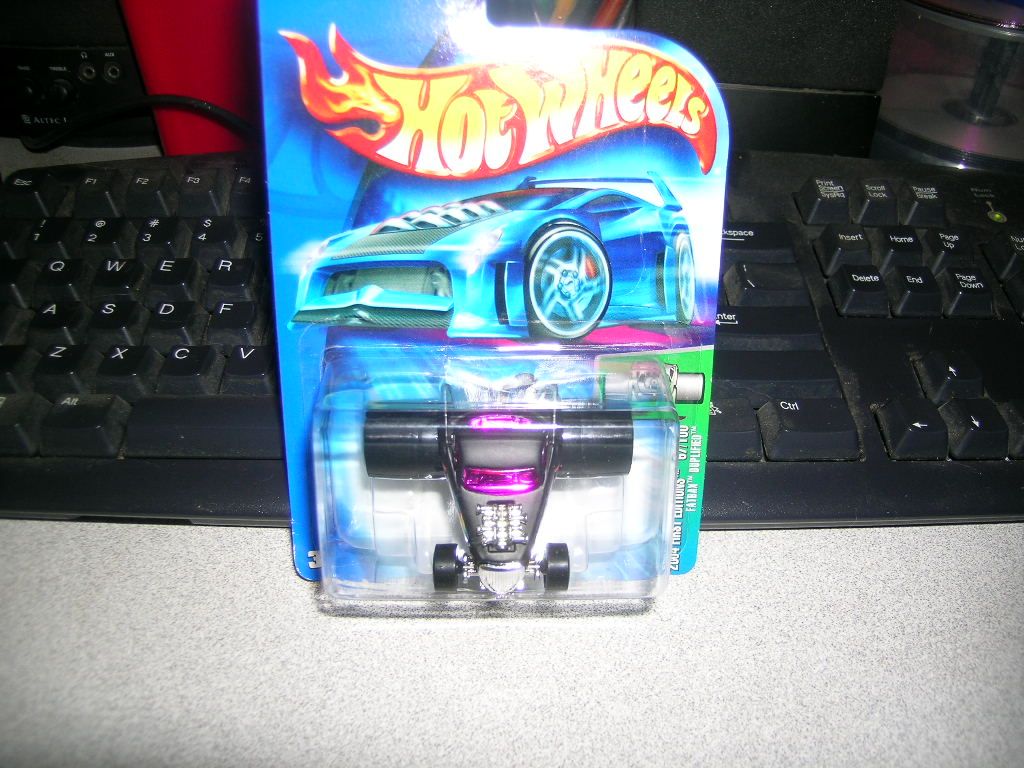 While there, I grab these as well: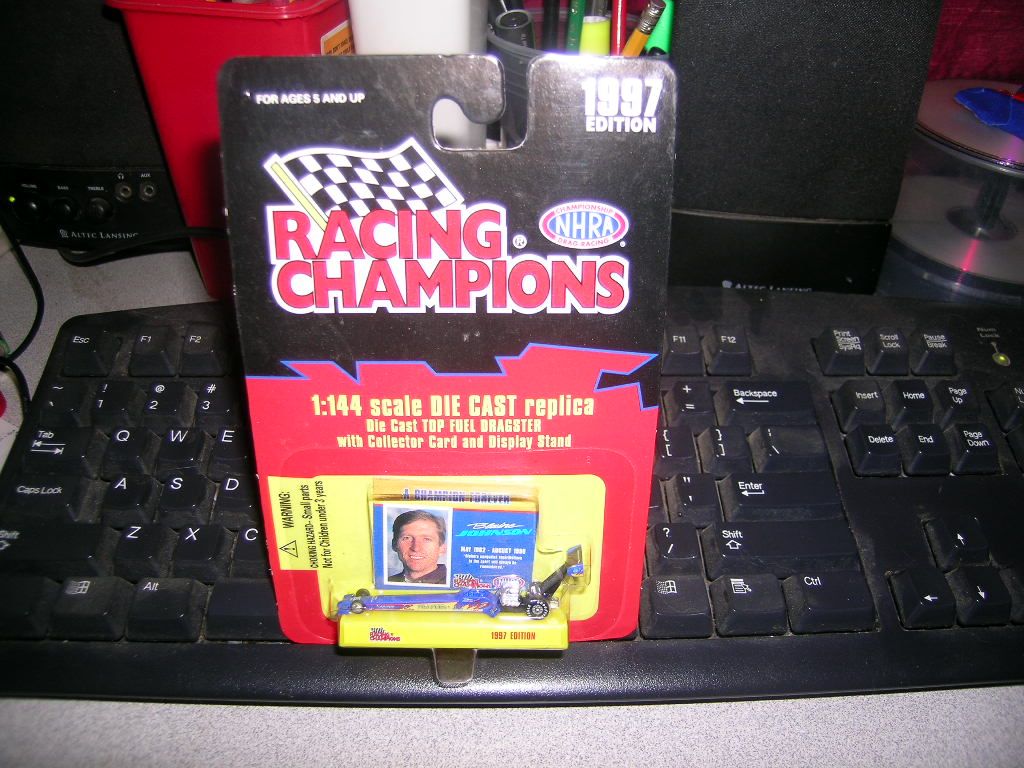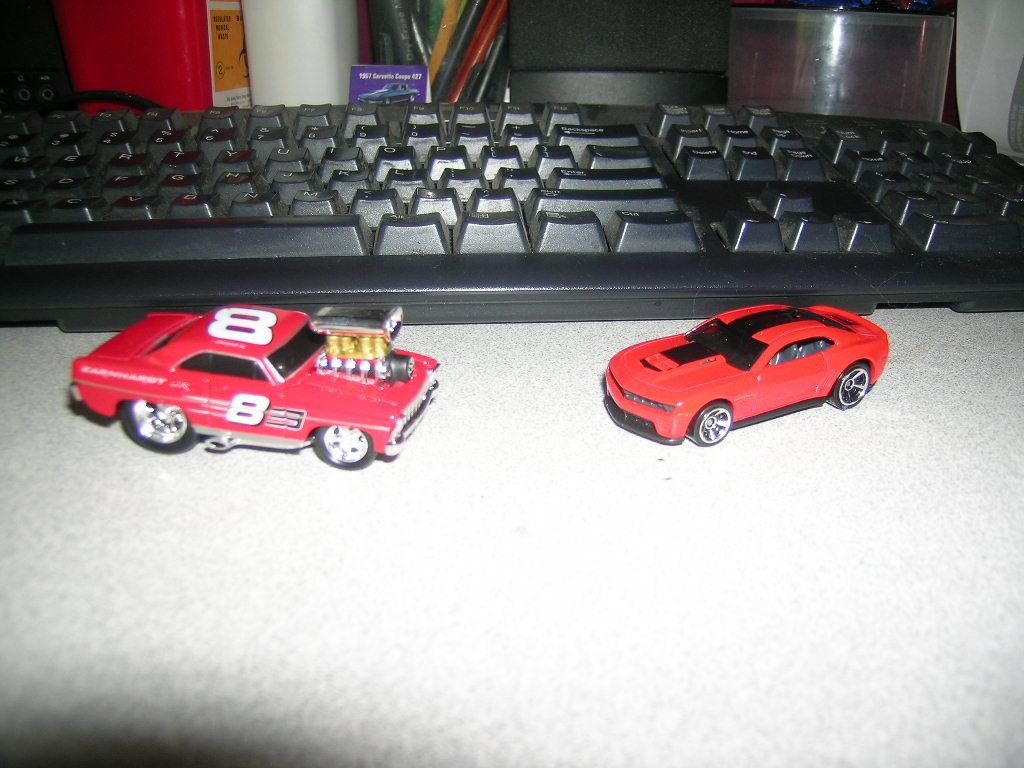 The drag racer is a 1:144 scale top fuel drag car that's pretty detailed for the scale it is. I'll definitely keep an eye out for more of them. This is the second Earnhardt Jr. Muscle Machine. I bought it just so I could have one free, and one in the package. It looks even cooler roaming free.
The Camaro ZL1 is a color variation that I happen to like better than the yellow. I got it from an IGA near Pit Road.
Now, we also stopped at Krogers to find a new display (actually two, they had the 1:50 batman series there...I want! But I can't do $8 a car right now). I let my son have first pick of anything we find (at all of the stops). We got to the display at Krogers, and I saw a black '69 Camaro. I told him he should check that out first. Sure enough, it was his first hidden super. He is very pleased now. Though he told me later that if it weren't a super, he would have passed on it. He thinks it's kinda ugly.
I'm done for the month. I finished my Charger model, so I gotta save up to buy the next project.