Discussion Starter
•
#1
•
5 of our 6 BRP cars hit the track this week... after a couple of furious nites of building we ran them for about 300 laps last nite on our road course and after some experimentation with the traction sauce we managed to get to almost the same laptimes as we do with our MRS4's and we have 8 years experience with them so I'm guessing that with a couple of more race nites and some tweaking we should have them down to pretty much the same times.
They got t boned and slammed into the wall pretty good with no ill effects.
one kingpin stripped but i think it was due to a bit of overtightening on installation..
The truck bodies are at the body shop for paint so we just threw these on for the first track nite.
Mine had a bit of chatter going on from the rear but i used fluid on the rear damper that was too thick i think.
Anyways thanks Bud for creating a great product it is very worthy of being our number ! race vehicle for the next many years...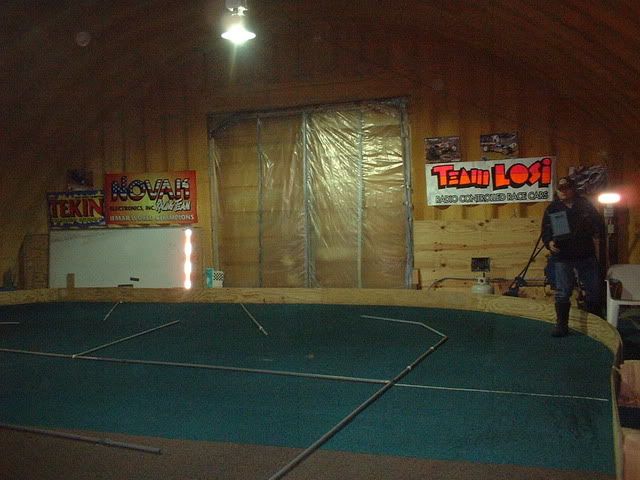 part of our track...
Were north of Toronto and still no snow but thank god for indoor places to play.