Discussion Starter
·
#1
·
Yep,
I'm taking a Bus from Houston to DearBorn for the 7th Nationals HotWheels Convention.,
Actually I'm taking about 50 Buses from Houston to Dearborn.
The Surfin School Buses that is.
Here's Phase I, the first test of paint and graphics for my Giveaway Cars for the Dearborn Nat's.
Lots of filing and sanding to remove harsh casting lines and clean out wheel wells.
Each window gets filed out to remove all that crud.
Adhesion Promoter followed with 2 coats of Shimrin white and topped with SnowWhite Pearl.
Intercoat Clear gets laid down and the lower sides and front are taped off, and the roof and back shot Lemon Yellow, then cleared with a heavy dose of Yellow Pearl Powder.
Decals and Details applied.
Finally, a heavy Clearcoat with a dash of Brilliant Gold Pearl Powder.
Plastic fenders get sanded with 400. Then they're shot with Adhesion Promoter, Shimrin White, then Candy Apple Red Kandy. Then Cleared with a little Aztec Gold powder.
All HOK Products, Of Course!!!!!!!!!
Center Caps for Headlights.
Chrome foil bumpers and nose grill insert.
Gold Foil tape trim and freehand windshield trim.
Center Caps on the wheels.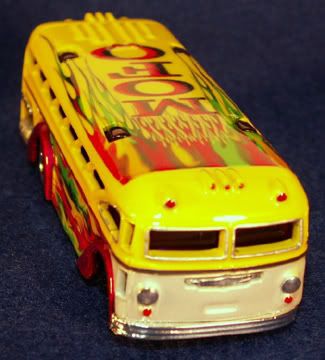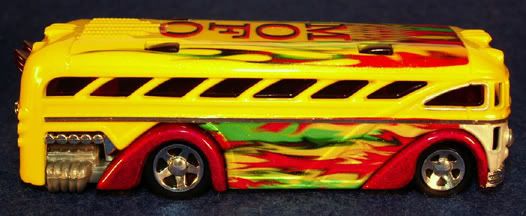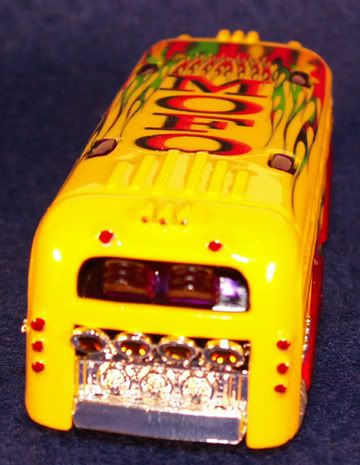 Here's a couple with different colored fenders awaiting their Center Caps on the wheels.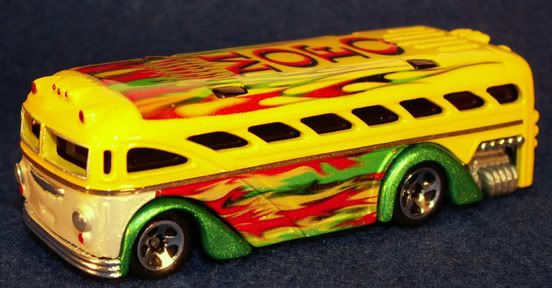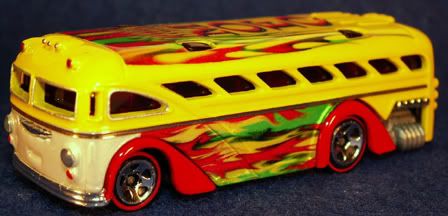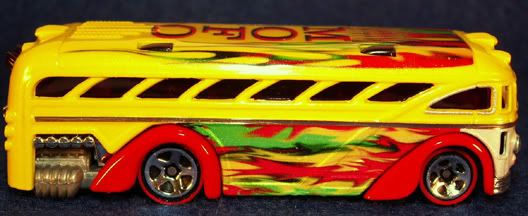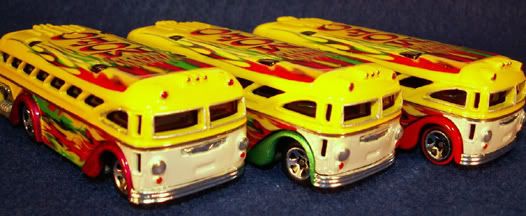 Phase II is being assembled. They're a little different.
See you in Dearborn,
--CadillacPat the UnCustomizer--