Discussion Starter
·
#1
·
Decided today to branch out and start checking out antique stores in the area, since so many of our members seem to have a lot of luck in those venues. Of course, wouldn't you know it, the one I went to was closed (and I didn't have enough gas to cruise looking for stores I haven't found yet). So I hit a DG and an IGA where I've had decent luck in the past. Drove past a cherry red 66 Corvette Stingray Convertible...(enough to make ya cry, I tell ya!).
But I stopped at a re-sale shop in town. Now this is not the same shop I was gushing about a month ago. I don't go there much because he doesn't ever have anything new (in fact, the box of really old MB's I was working my way through is gone now), and when he does have something I want, I get the same "that's priced wrong" story. Since he obviously doesn't want my business...
No, this shop, I've been in once or twice before. He has many things I want, including some vintage model kits. But I was short on cash. Sitting on the counter is a box of old Hot Wheels and Johny Lightnings. So I start digging through it, chatting with him. Turns out he just bought the shop about a week ago. He's still getting a feel for the process. Anyway, I pick out a handfull of cars, and we start to haggle. It was fun. Unfortunately, he couldn't come down to where I was for the whole pile, and I only had so much cash on hand. Here's what I came home with:
Another for my "weird" collection.
And a customised Hot Wheel: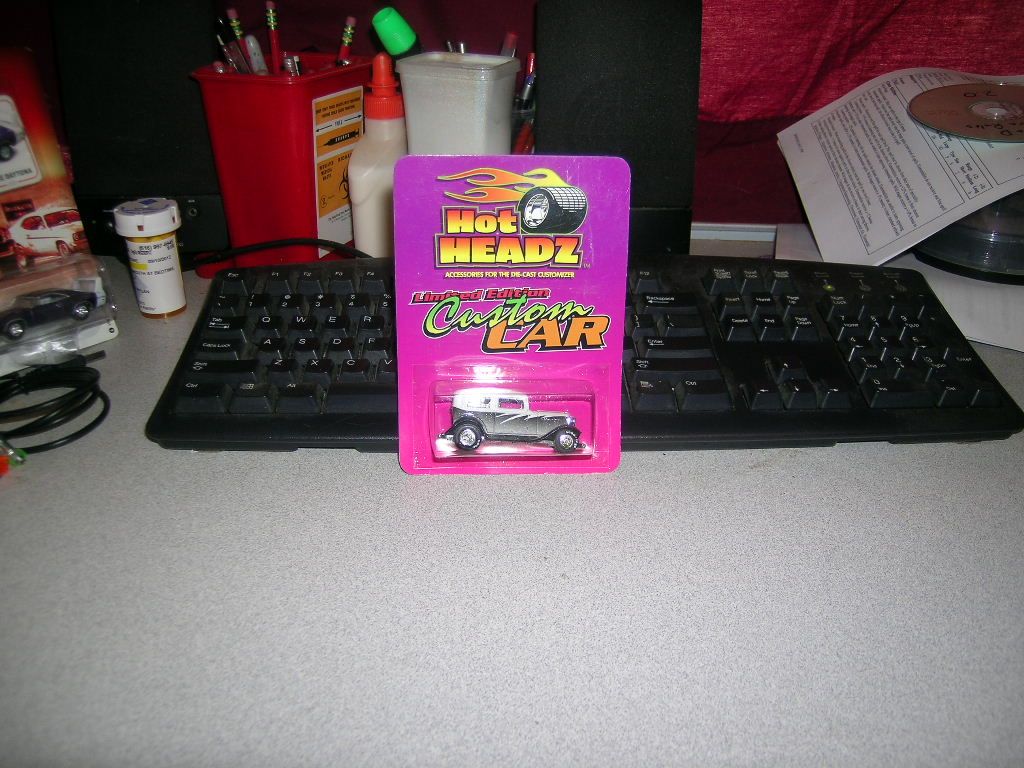 Then I went to carterville to check into that antique shop. Since I had driven that far, I hit the other stores, like I said, and brought home a cluster of cloned corvettes: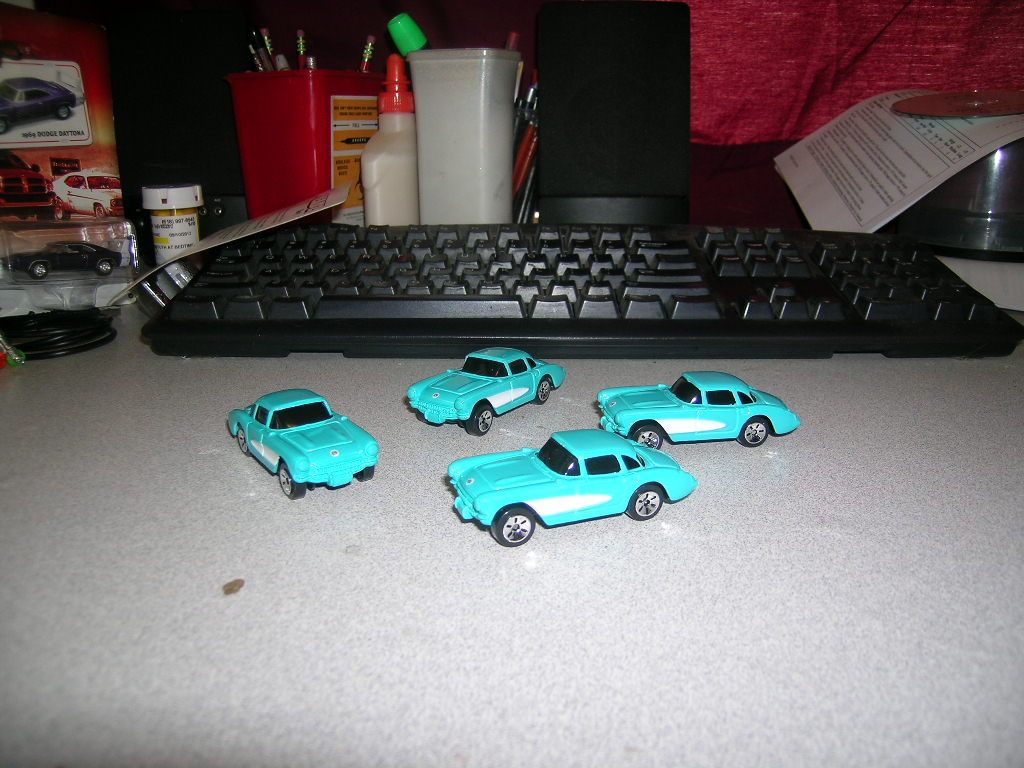 Now you might wonder what I could possibly have in mind for all those Maisto 'vettes. Good question. Here's a preview: