Discussion Starter
·
#1
·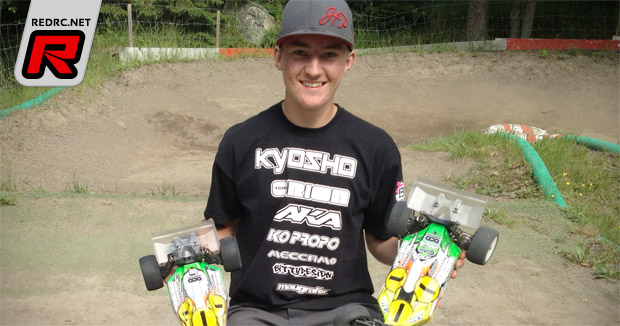 Last weekend saw the Swedish Nationals for 1/10th 2wd and 4wd held at the MHF Skarpnäcks 1/8 track in Stockholm. As the race was on similar surface as it will be at the Euros next week, it was also a good opportunity to make some practice with the same regulated tires that will be used then. The weather forecast for Saturday (2wd day) was not so good, and it rained during practice and the first qualification round. Following the first round Oskar Levin managed to take the first place ahead of David Ronnefalk and Mikael Hedin but after that it changed to a 'David Show' as Ronnefalk took qualification rounds 2 to 4 and secured TQ and start on pole.
In final 1 and 2 he continued to drive his Team Orion powered Kyosho safe and stable and secured his first Swedish National title (and first 2wd victory) in the class before Oskar Levin and home driver Niclas Månsson.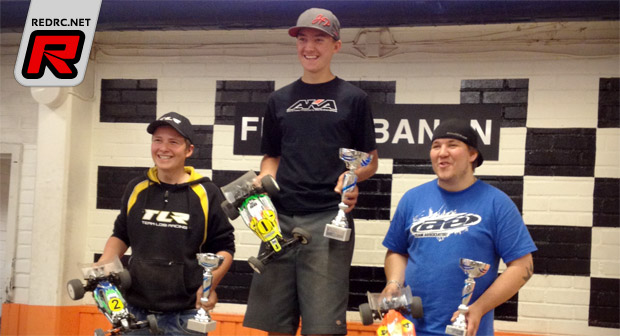 2wd Results
1. David Ronnefalk – Kyosho/Team Orion
2. Oskar Levin – TLR/Advanced
3. Niclas Månsson – AE/Advanced

​
On Sunday it was time for 4wd and we predicted a hard fight as the 5-6 'top' drivers at the race were driving in the same speed in the 4wd practice late on Saturday evening. David made some adjustments on his car after the practice, and when the qualification started he was flying over the track with times no one could beat. In the two last rounds Mikael Johansson (Kyosho / Team Orion) closed up to David, but he had no problem to win all rounds and take the TQ.
Before the Finals David made some changes on the car, and he won final A1 with a good run before Mikael. In the second final the car was a bit unstable and he struggled and made too many mistakes and Mikael took the win. In the last final the win was between David and Mikael. David took the lead with Mikael tight behind chasing, then David made a mistake and Mikael passed him for a couple of laps, then Mikael made his own mistake and David passed him and could cross the finish line as Swedish National Champion also in the 4wd class.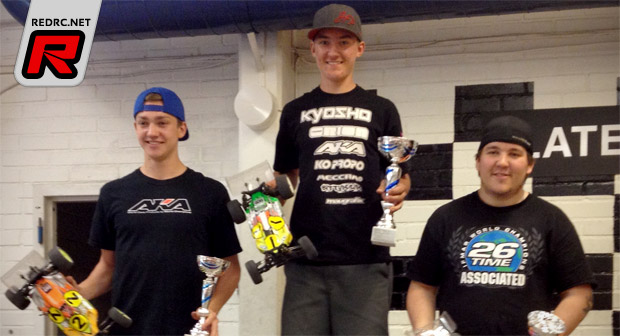 4wd Results
1. David Ronnefalk – Kyosho/Team Orion
2. Mikael Johansson – Kyosho/Team Orion
3. Niclas Månsson – AE/Advanced

​
Source: David Ronnefalk [davidronnefalk.com]
More...