Discussion Starter
•
#1
•
We'll see how this turns out, but the first part looked good enough to start sharing.
I've had this 3D model of the TOS shuttle for years but while it's a good 3D model it's terrible for printing, it has zero thickness walls in some areas that make the hull disappear if you try and cut the model into sections for printing.
I've tried using meshlab and blender but could never get a top and bottom half that was printable.
This is the model:
Approaching for landing, the classic class F shuttle is here for all your personnel transport needs! I did not make this; this is only a conversion I did of MeslesitsFleetYards TOS model from a .max to a .stl file for printing. Find this model and more here on his Deviantart page...
www.thingiverse.com
Since I got my new printer I figured I'd give it another try. This time tried rotating it on end and cutting it, this worked, printed the back of it overnight, the front is printing now with about 18 hours to go. There are some fine details on the landing gear that got lost but it's much better than I thought it would look, and I was able to remove the supports without breaking it and I didn't think that was going to happen.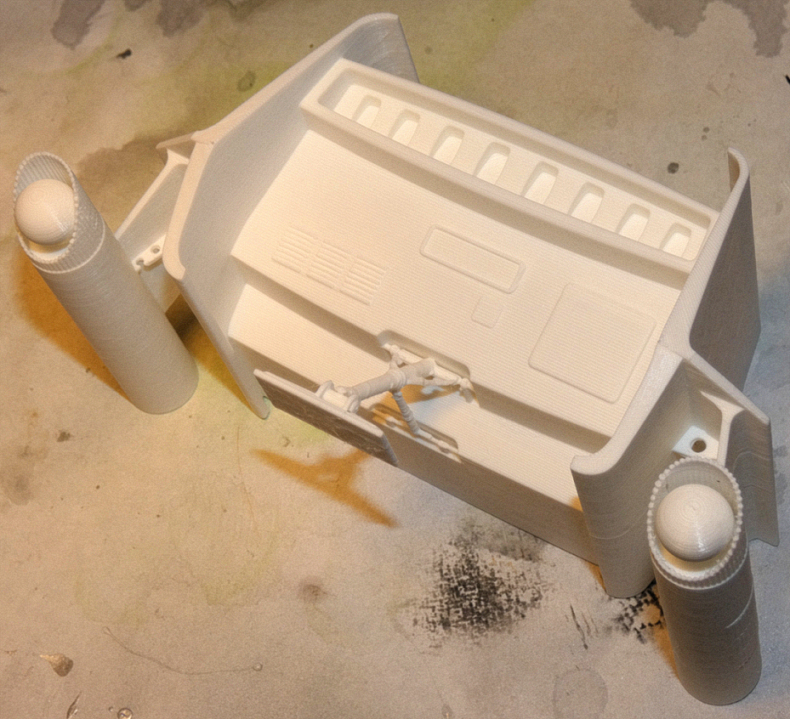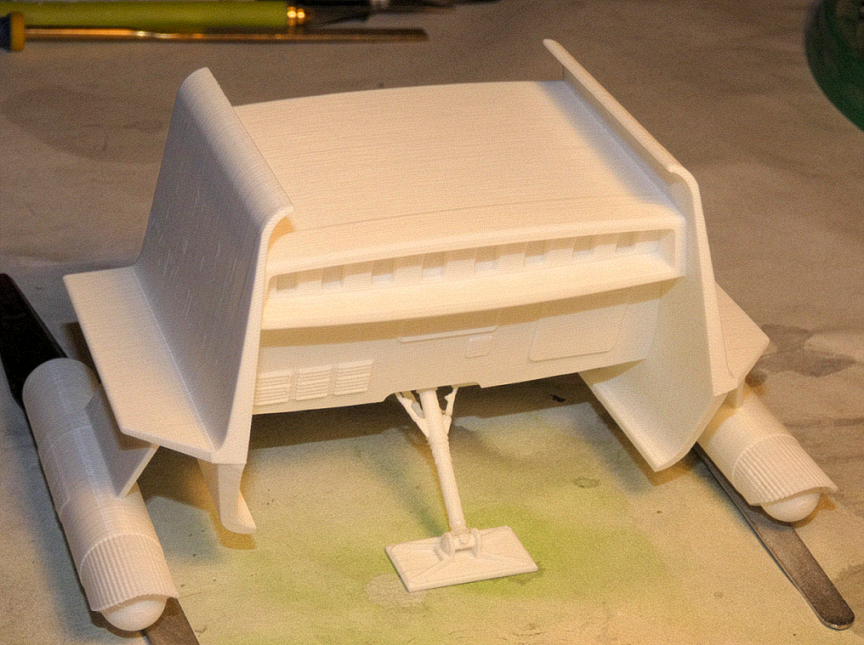 Printing the front, at 19 hours to go: