Discussion Starter
·
#1
·
I have had this project in mind for well over 20 years now. Ever since I visited George Barris's museum in California many moons ago when I was a 7 -8 year old kid, I wanted to build a model of this place to display my special cars. Never could find the right stuff to do what I had in mind, but I got a great start on it now and will keep adding ideas as I go. Thanks to my good friend, Ilan Benita in Israel, who sent me some supply stuff and materials to get it underway, here is what I have done so far:
A huge warehouse style setting to house and display all of the speciality cars !!!
The first in line is Mr. T's Chevy van from the TV series "The A-Team" !!!
Next is the 3 most famous cars from "American Grafitti" !!!
The Batclan , the 66 Batmobile and the 57 Lincoln Futura it was made from !!!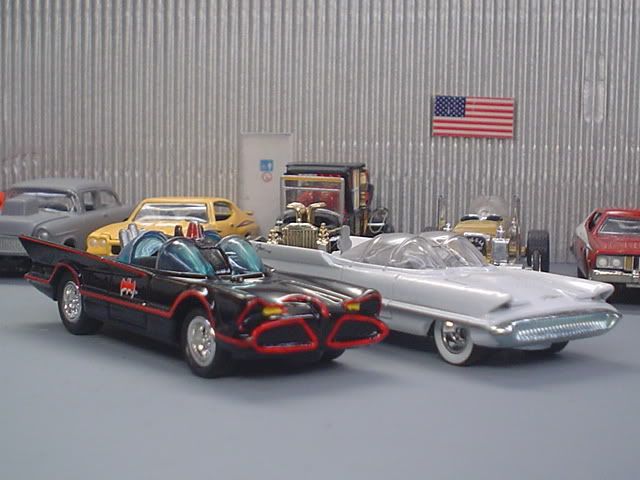 This is my own custom "Bathearse" !!!
Custom Batmobiles with Cragars and slotted dish wheels !!!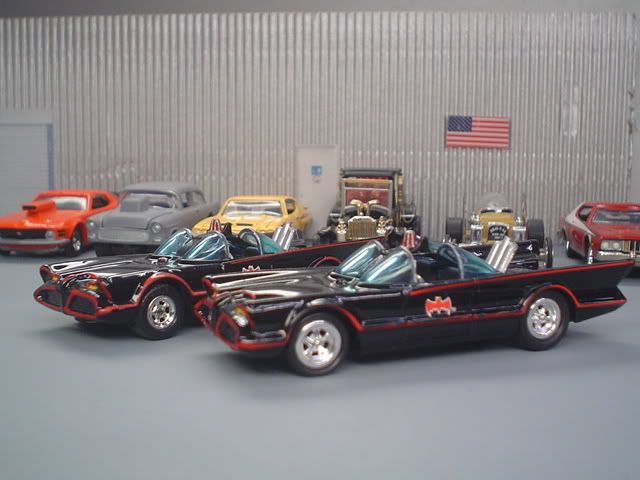 How about the "Beverly Hillbillys" ? This is a custom creation of my own also !!!