·
High Priest of the NCC-1701-E
Spindrift from Land of the Giants-Now with Finished Pics and Video!
This is my current project, the small palm-sized Spindrift from...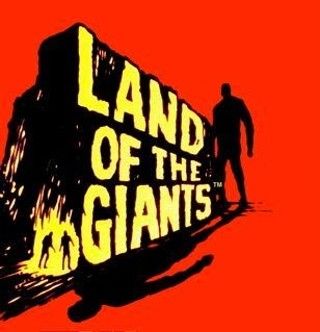 Box Art...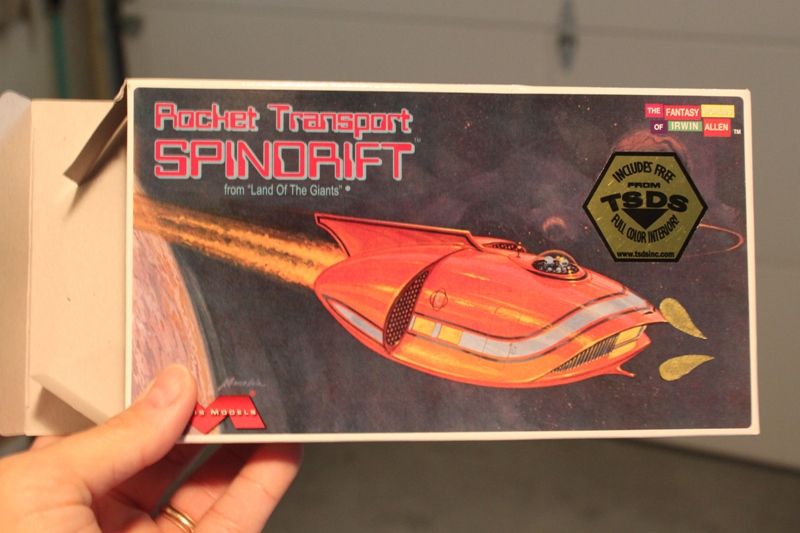 I have the larger Polar Lights kit too but from everything I've seen ands read this tiny kit is actually more accurate than it's larger cousin.
First thing I did was to fold and glue up the paper interiors for the passenger and pilot cabins.
A squirt here and there with 3-IN-1 craft glue did the trick...
I plan on lighting this little jewel so the interior was sprayed with flat black enamel for light blocking followed by Tamiya white surface primer for even illumination.
Adhesive foil was taped to the upper engine compartment for good measure...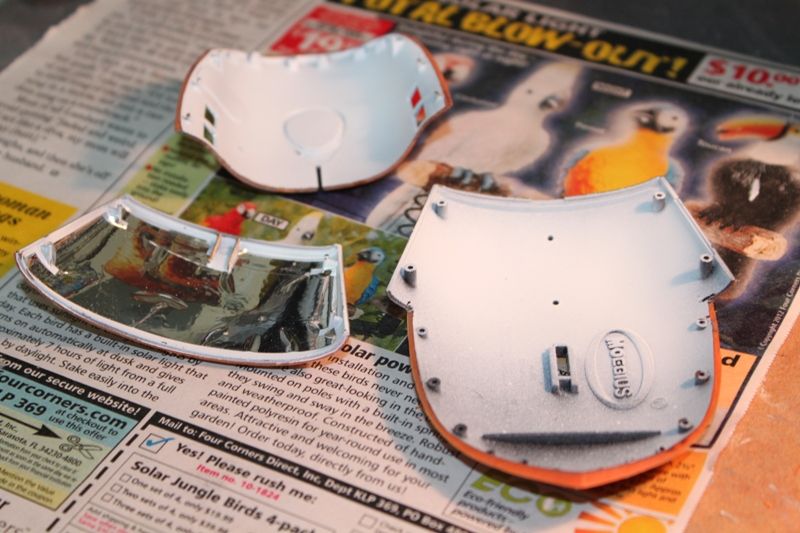 I drilled out the holes in the engine exhaust and intake grills with a pinvise. Tedious work but not all that difficult.
I used progressively smaller bits for the holes along the rim of the indented grills.
I then applied a coat of Testors Italian Red with a brush.
I'll mask off the grills later and paint around them with International Orange (per the kit instructions) which looks to be pretty close to the screen color...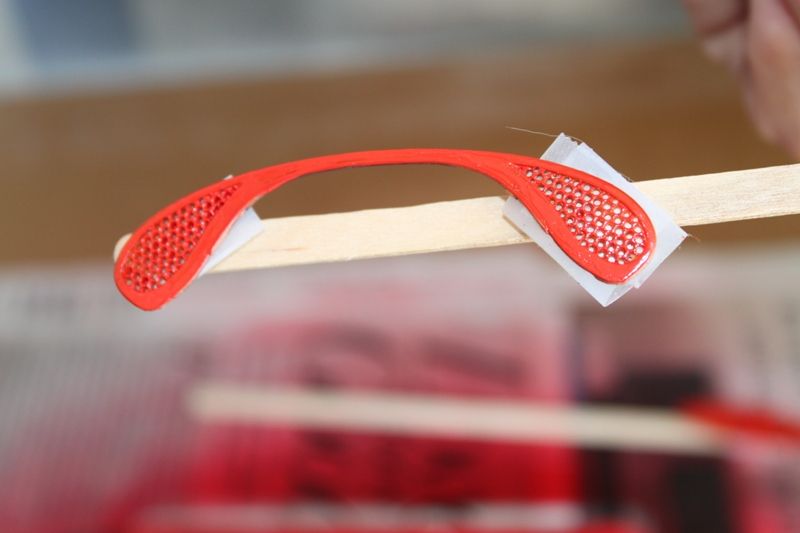 (Cont'd)