The postman finally delivered a few buses that I've been really waiting for.
Two Peoples Kar Keeper 2003 Xmas buses with 2 different ribbon colors on the roof. Have to thank RacerJoe for providing information and a link on how to get these.
2006 Australian Die Cast Collectors Convention Samba Bus. Limited to 2832. Got this off of Bay!
Another eBay find, the Collectors Club Topper Toys Bus. This is one sweet piece.
Here's an older picture of the bus display. There's a few more buses in it now and with these 4 I'm up to 89 different buses.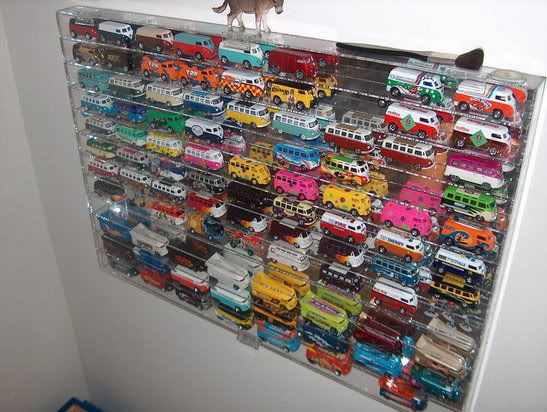 Almost a complete set of Johnny Lightning Buses. I still need these 2 buses. If anyone knows where I could get them, please let me know.
Flashback bus (Pic credit to Wyatt's site)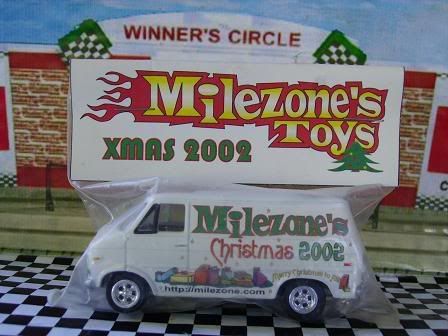 Milezones Xmas bus (pic credit to RacerJoe)
Thanks and enjoy the pics.
Dominic