Got one of our checks in, was able to finally replace some of the clothes that I've worn out recently. Of course you know, we can't just go get one thing from the store. We gotta check the diecast aisle, too...
How about a pair of Firebirds, one Hot Wheels, one Matchbox: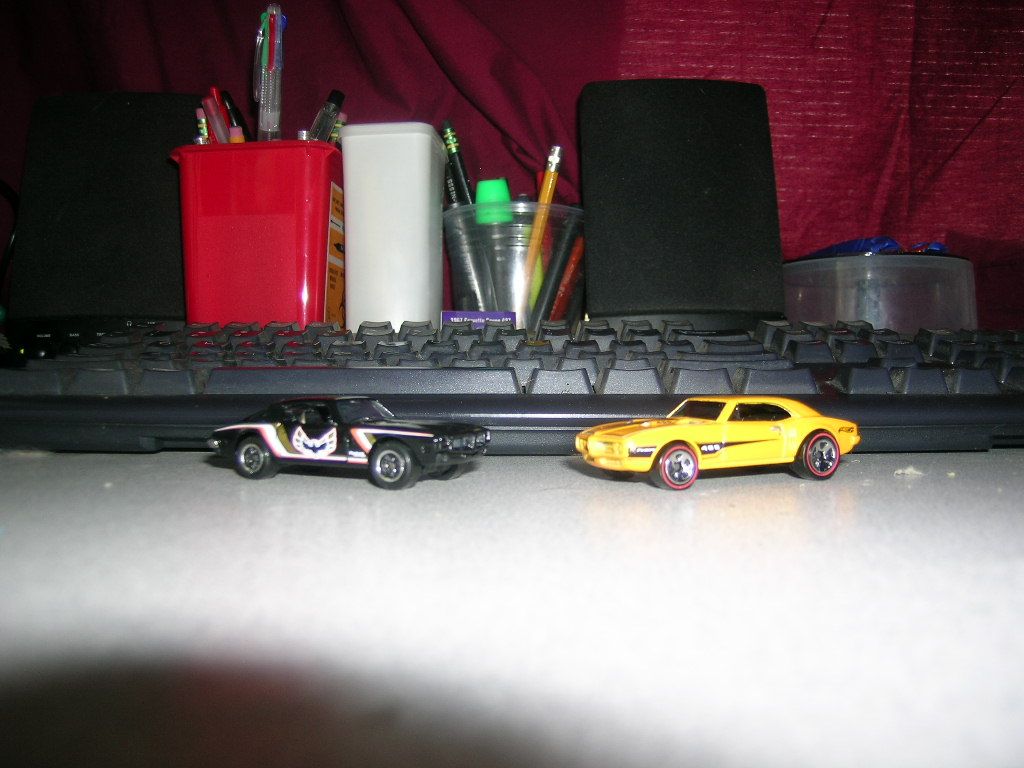 I definitely like the Matchbox wheels over the Hot Wheels wheels. I may have found a new donor for wheel swaps.
For the longest time, I had no interest in Matchbox. Now Hot Wheels are started to lose my interest, and MB is starting to put out a few neat cars again. Like this 71 Chevelle convertible: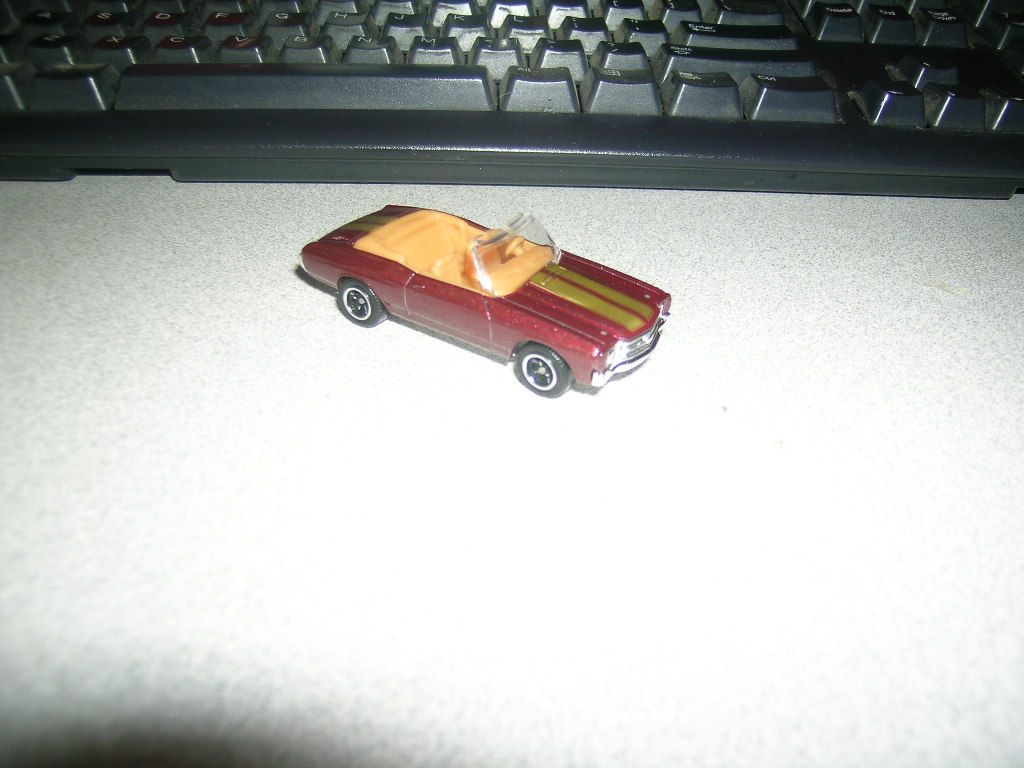 I caught these two jumping into my cart. One is a mainline named "Cloak and Dagger", the other is a Cars of the Decades VW Fastback.
The following pics don't do it justice, but Cloak and Dagger is interesting. It has a clear cyan body that resembles a hood (styled, I think after the one in Assassin's Creed). The cockpit, engine and exhaust are white plastic. The effect is very similar to that of a skeleton:
The fastback is a little on the irritating side. If you pull up too hard on the body (and it doesn't take much), it pops off instead of just pivoting:
Finally, a Tractor Shovel from Maisto: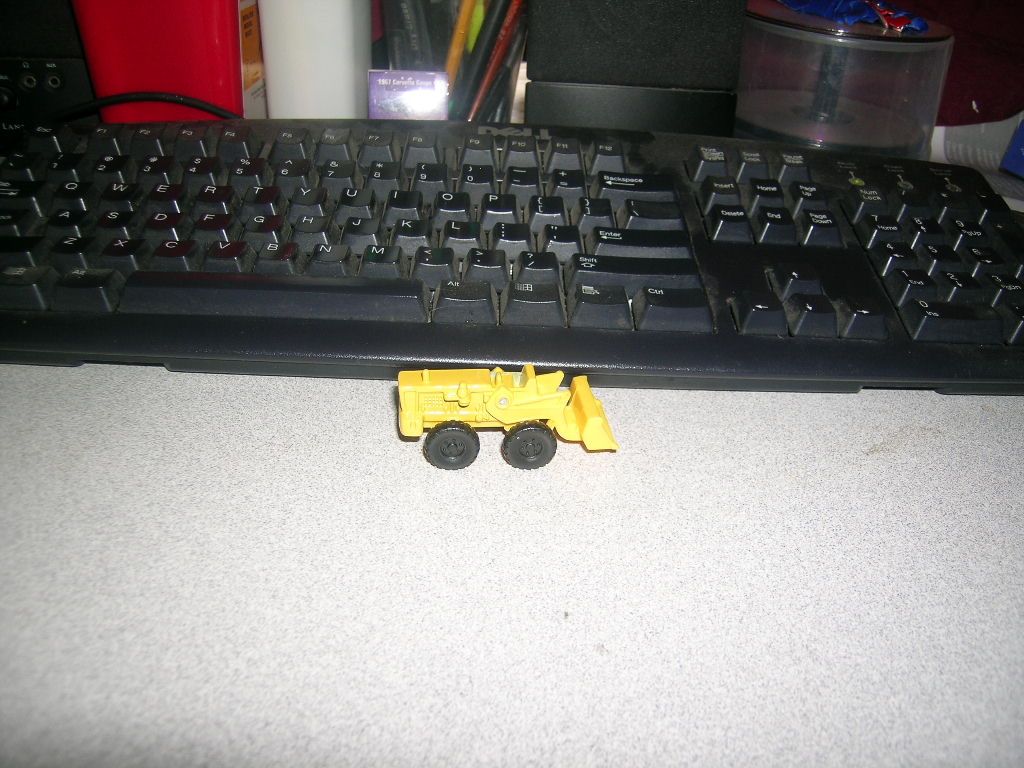 Didn't find anything at Target today that I really wanted to bring home. But they did finally restock their Hot Wheels. However, I did see several Maisto Fresh Metal 10 packs. Those are new to this area. If I bought every one of those ten packs, I'd have pretty much (it seems to me) every car in the current fresh metal lineup.