OK everyone for anyone local in CT I have a snapper riding mower for sale with a bad starter and burned valve, asking $75 and I cannot ship.
story...
It originaly had a tecumseh 8hp engine on it but it threw a rod and nothing on it was useful so I tossed it. I put a craftsmen tecumseh 12.5 OHV engine on it and when running it realized it had a burned valve and it spit like crazy and never ran right. Then the starter (square type) died on it and it was to much to repair even by myself so I want it sold.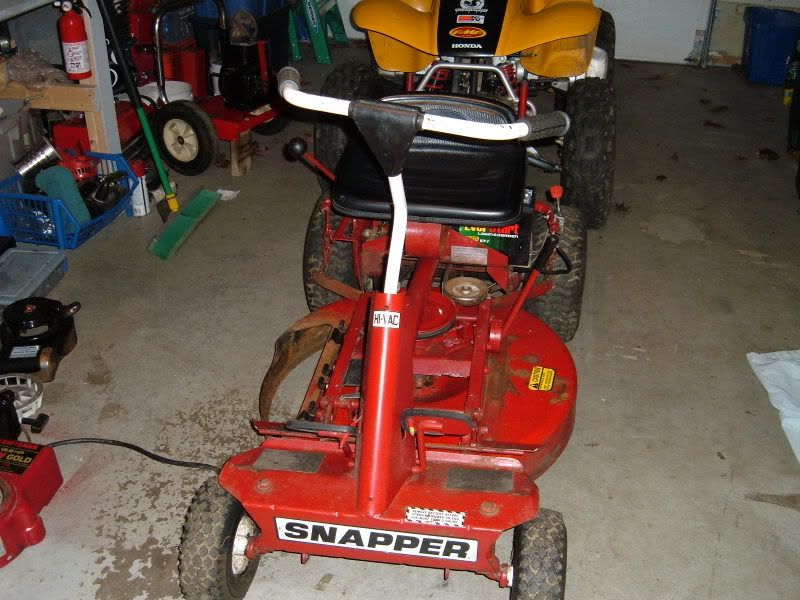 email me at
[email protected]
if you have a queston or are interested.
P.S I have the belt/control cover, mulching plate, and bag mount but bag mount wont fit because the tecumseh muffler is in the way.