Discussion Starter
·
#1
·
Shadow Hunter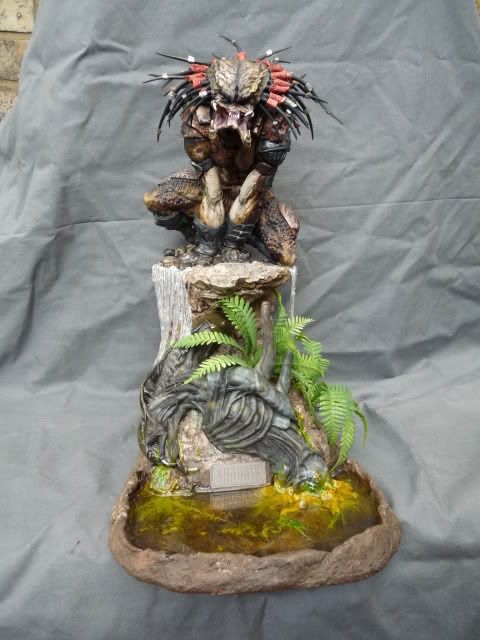 Not sure if this was released by a particular company as I ordered mine direct from Sky1 a couple of years back. I think reviews of this were mixed especially as Mr Narin was releasing some masterpieces at the time (as he still is :thumbsup
. The face or head in particular seemed to draw criticism.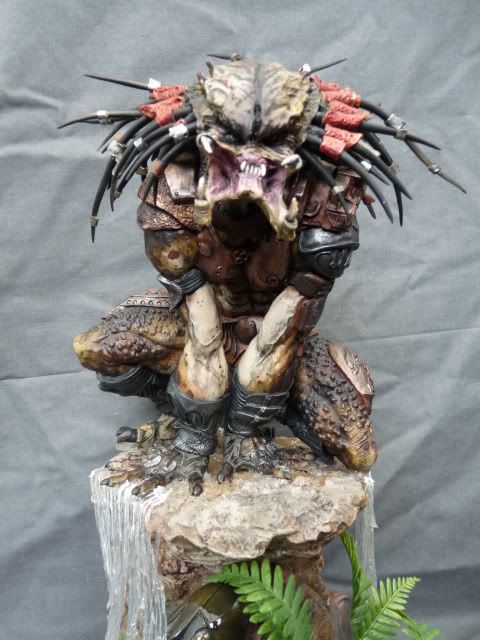 This is casting No. 60 although I'm not sure if it was a limited edition. A shame that the artists signature was on the inside of the hollow base.
I liked the pose and overall look of this one and received a great service from Sky.
Because the Alien's torso is approx 5mm short of the base and left an annoying gap, I decided to make a bit more work for myself than was necessary by creating the pool. I also liked the idea of having a waterfall effect running off each side of the rock platform.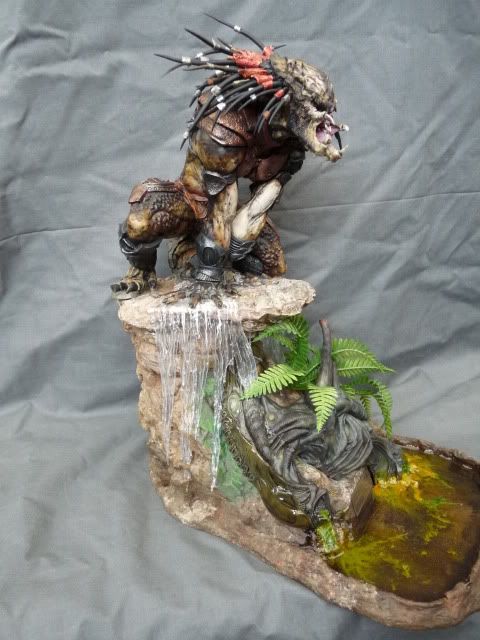 Water was created using Woodlands Scenics Water Effects and Realistic Water, one is a pour and wait to set material, the other is squeezed out of the bottle as a white gel and dries clear – this is very useful for creating waterfalls, running water, ripples etc. a word of warning though; if you apply this first and then apply the runny stuff it may not cure.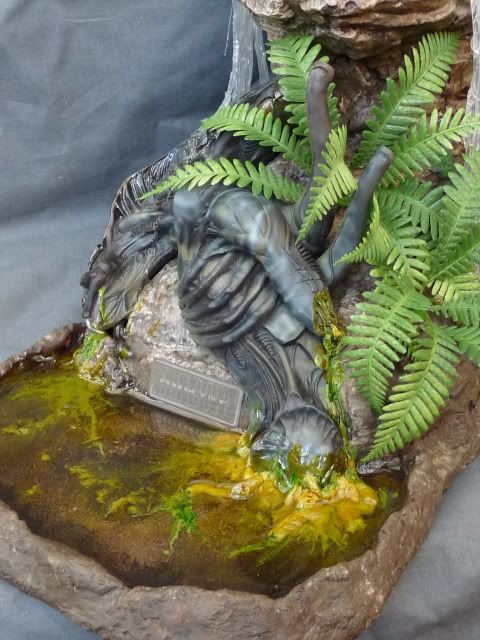 Alien entrails created using MagicSculpt and blood effects were with various Tamiya Clears mixed with paint (didn't work quite as I had hoped
). Some of this 'blood' was dripped into the pool while the water was still runny then a cocktail stick was used to swirl it around.
I was going to add a bit of mud'n' blood to the Predator, but that's a job for another day.