Discussion Starter
•
#1
•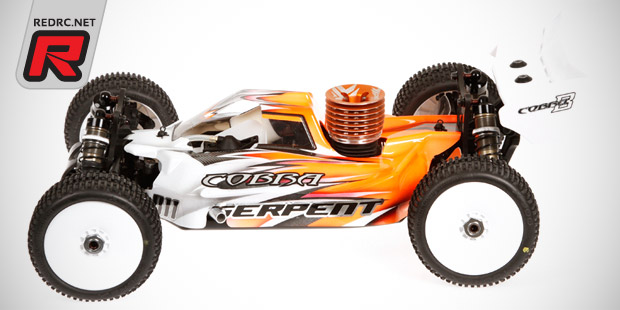 ​
Serpent introduce the S811 Cobra 2.0, the evolution of the successful cobra platform. The buggy incorporates many subtile changes to make for more steering and a more responsive rear end. This was achieved by a wider rear end with a new geometry, more rear traction and a wider sweet spot. The updated rear shocks with longer piston rod and longer shock bodies moved to the rear of the wishbones and are protected by new lexan dirt shields. Also included in the kit is the Avenger cab forward body, four white colour disc wheels as well as larger bearings in the steering blocks, rear uprights and transmission as seen in the previous TE version.
Features
- New wider rear end with new geometry
- Relocated rear shocks
- Longer rear shock shafts and shock bodies
- Longer rear arms
- New geometry rear carbon shock tower
- New rear uprights
- Rear wingmount with integrated ballraced anti-roll bar holders
- Lexan dirt shields
- Nylon mud-scrapers mount on uprights
- Improved differential gears and improved diff-couplers with M5 set screws

​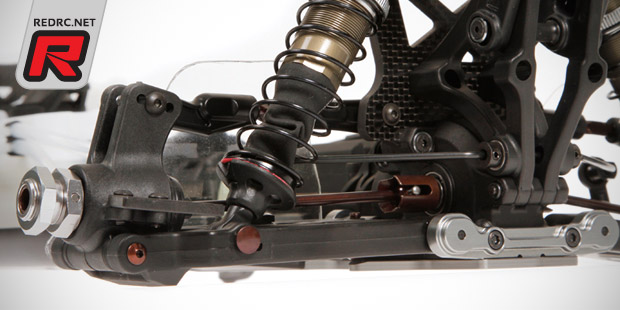 ​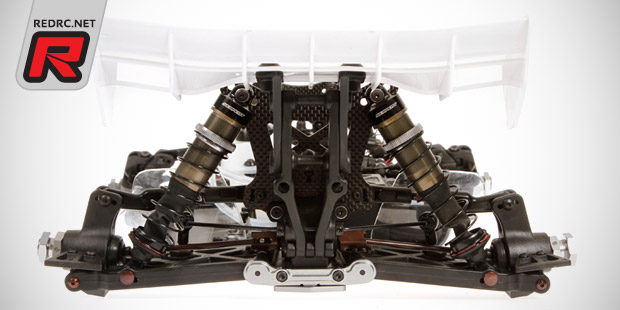 ​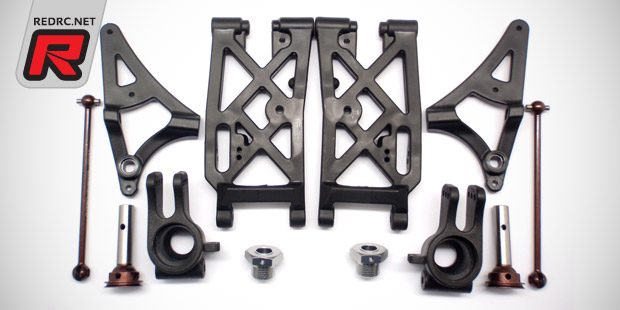 ​
More...