Discussion Starter
•
#1
•
Went to check out a flea market near home today. Only to find out it was closed. So I went yard saling. I got this: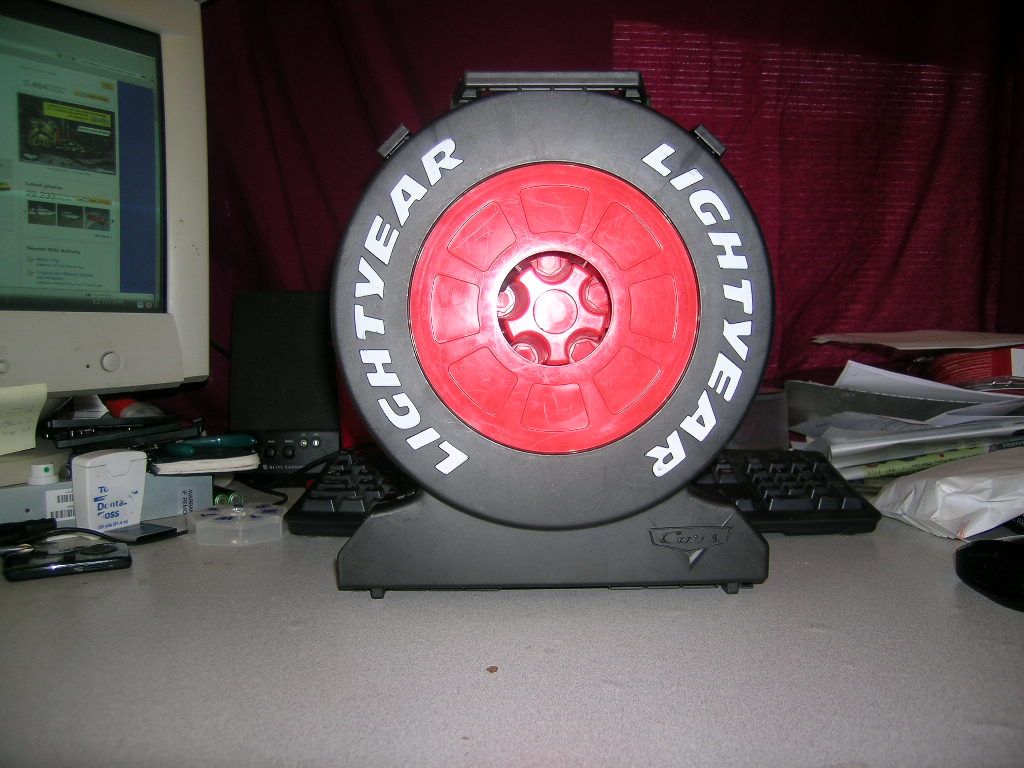 If you have it loaded correctly, when you turn the knob in the center, the cars roll out one by one. Its from Pixar's Cars line (I swear I would never buy something from the Cars line...), but that doesn't matter, because: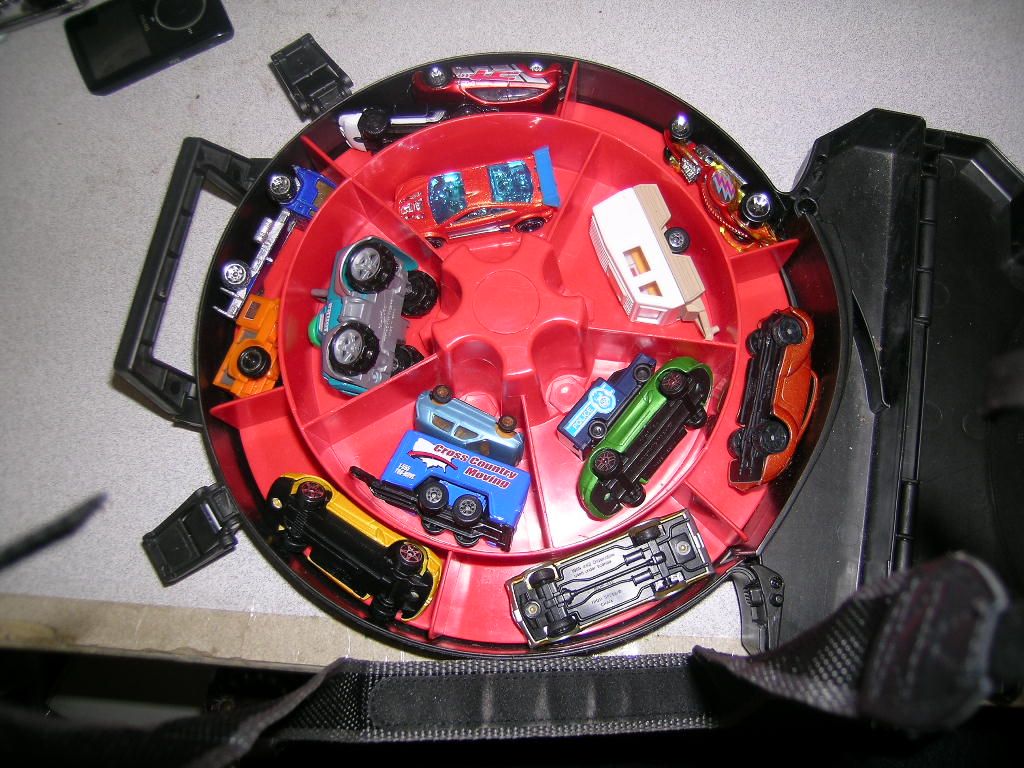 About half of these cars were loose in a kiddy wading pool, but when I took the whole bundle up, she cut me a $5 deal for the whole package.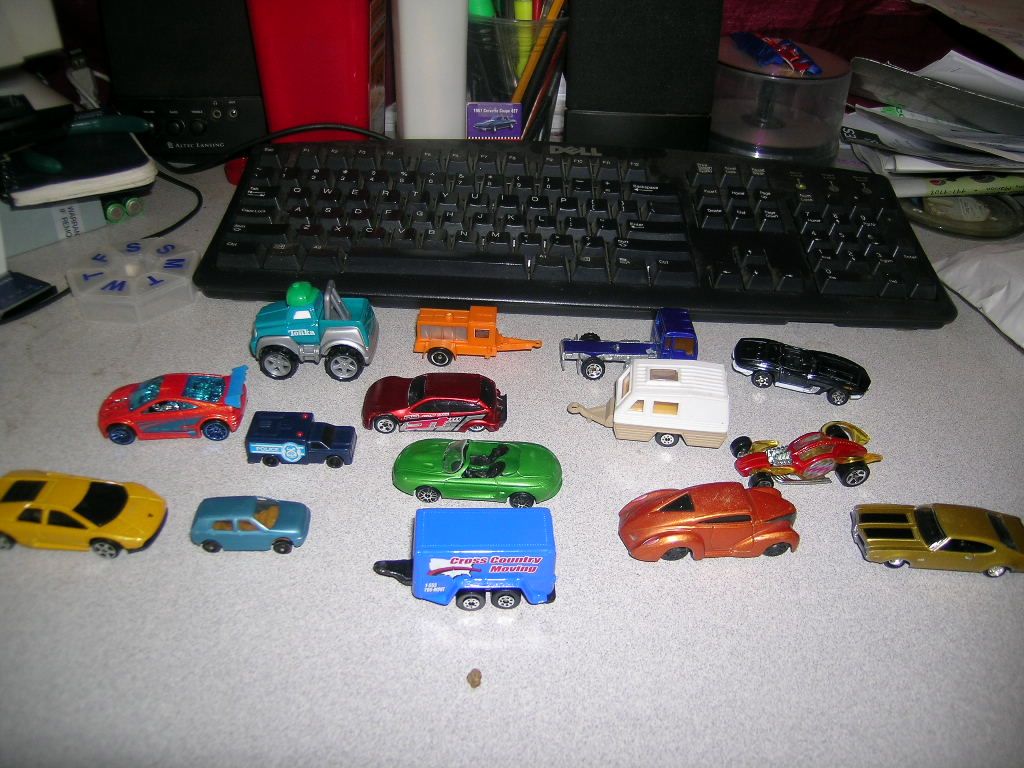 The oldsmobile is missing a tire, it's a High Speed, and the rest are either in very good condition or missing minor pieces (like the Mako Shark, which is missing its windscreen). Oh, and there's this guy: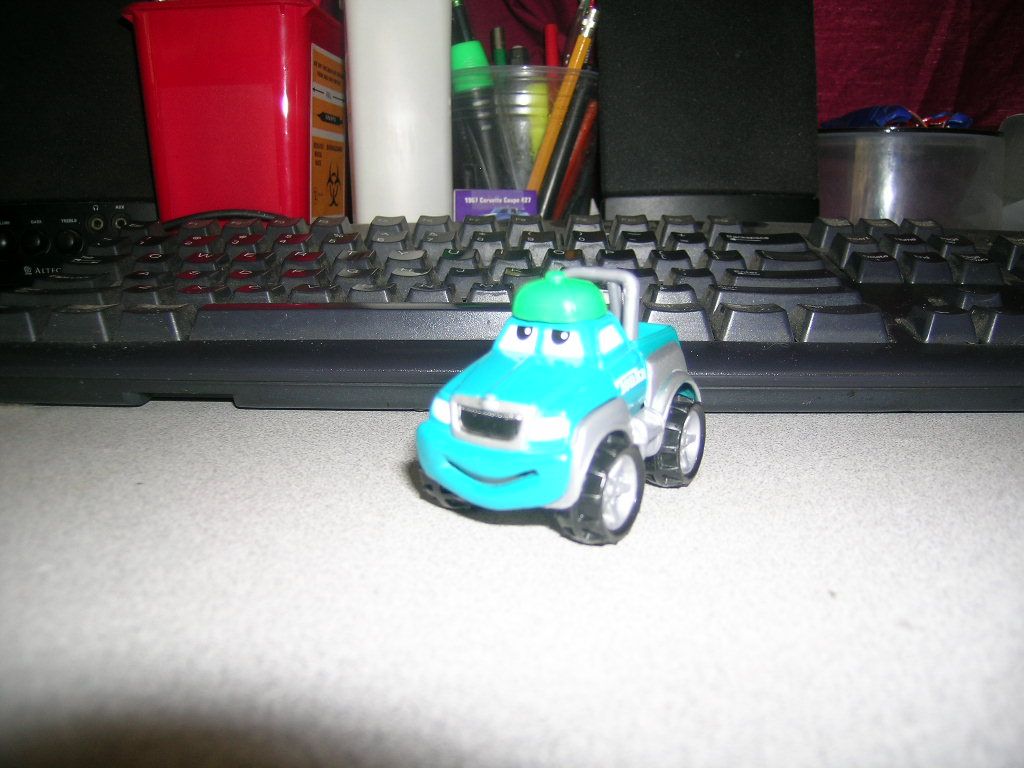 Now, I went to check out a new place in town. I found out about it a month ago, but he wasn't open yet. I kept intending to go back and see if he had opened, and lucked out. It's a sort of pawn shop/trading post/antique store.
I really wish I had more cash.
He had old tin cars, cast iron cars, Star Trek and Star Wars toys (the original stuff, not this new re-pop stuff they've been coming out with). Wind-up tin trains, an antique pedal car, Hot Wheels, Ertl, an old Johnny Lightning race track set...and those are just the things I looked at that interested me.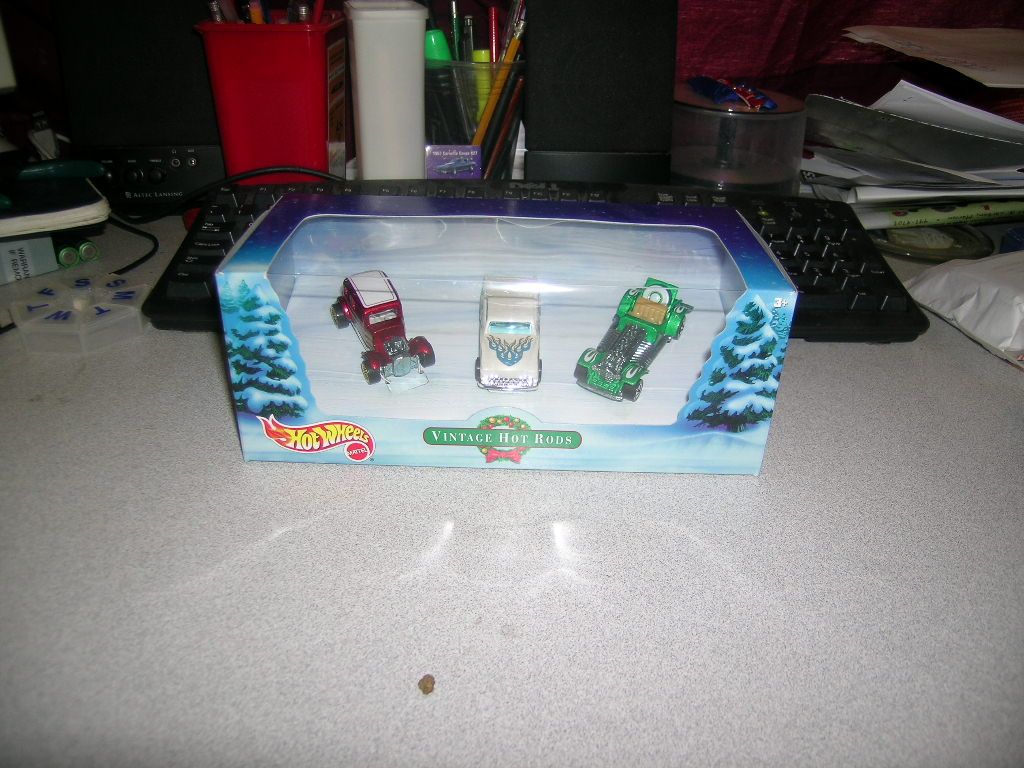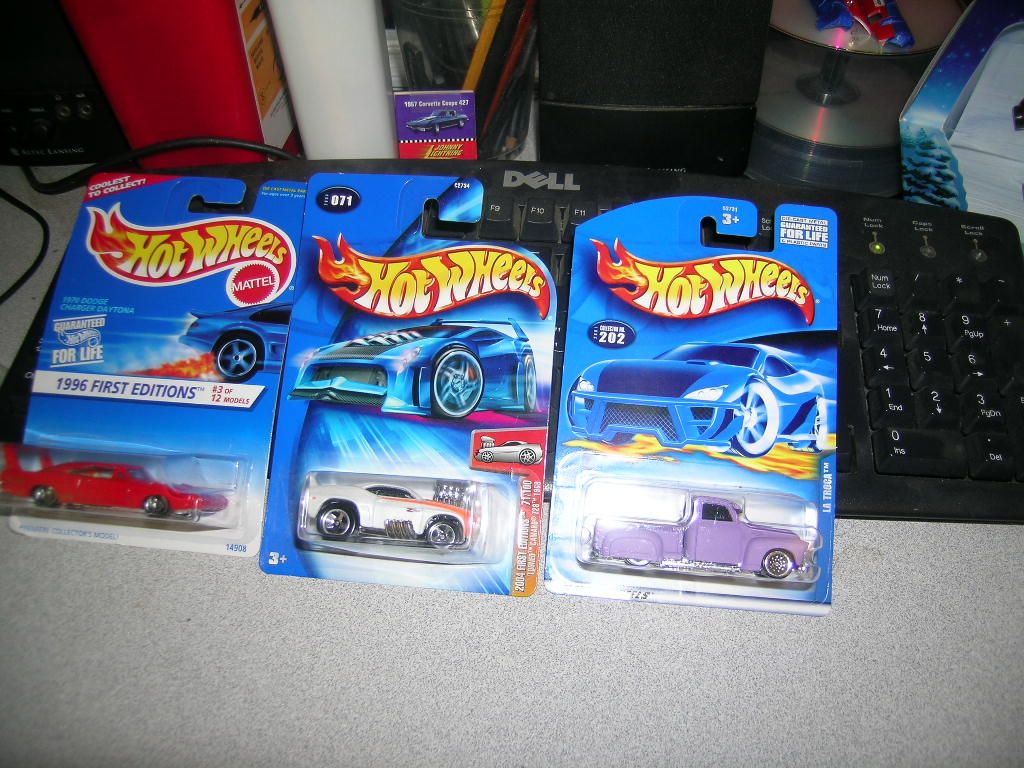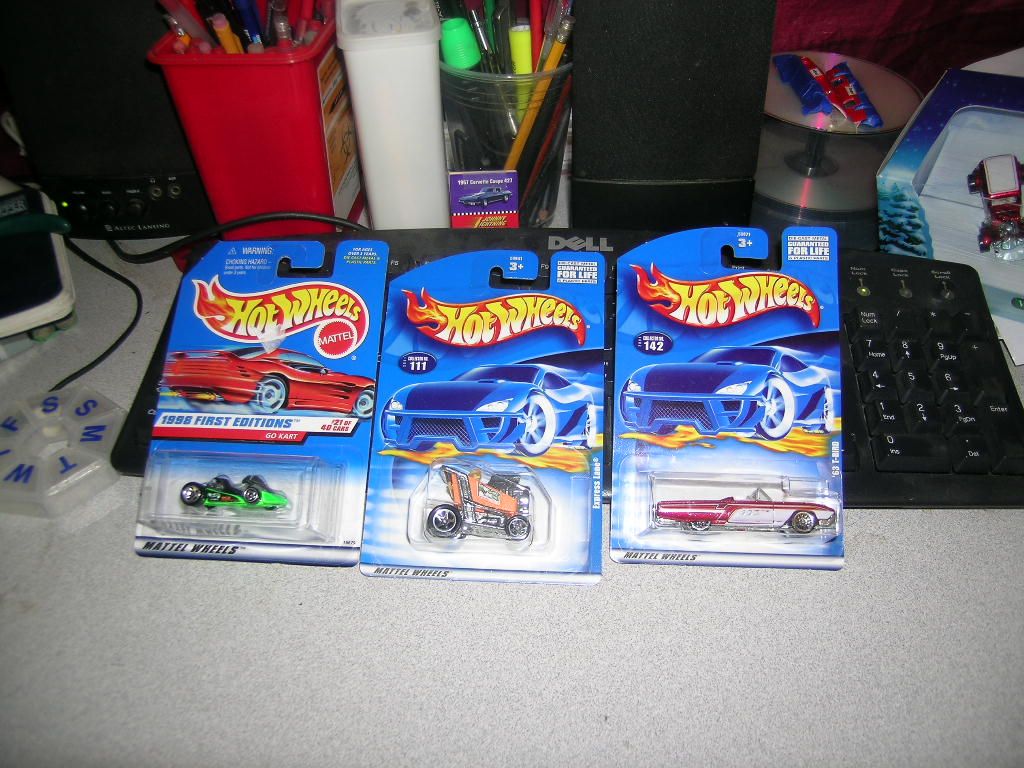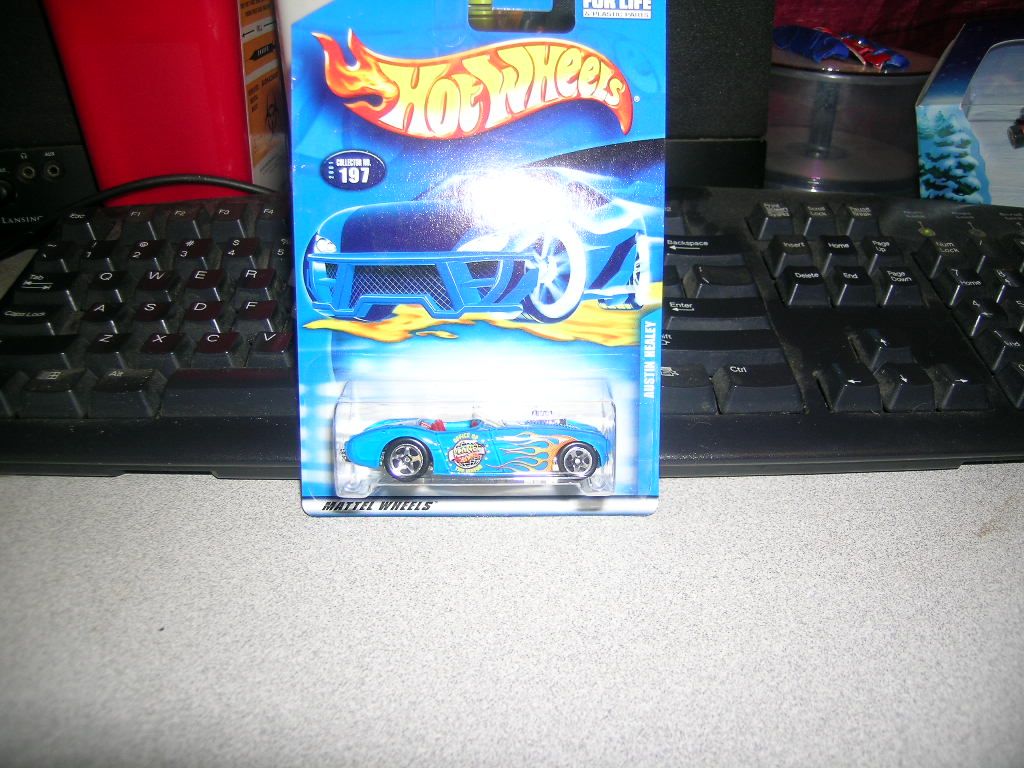 I love this Austin Healy. Some of these will stay packaged, but a few I have plans for and they will be cracked open.
More after the break...