Discussion Starter
·
#1
·
My vacation officially started today, but I had to call in yesterday because my wife needed admitted. She's developed blood clots. Scary, but we caught it early enough to get it fixed. Now she's resting in a nice hospital room at Barnes-Jewish with some of the best medical professionals we've ever had to work with. Sucks that she won't be here for a couple more days...
Anyway, for the sake of saving money, I'm home, holding down the fort, and on the way back, hit a few places (as always) that I don't get out to very often. Today's find: A Maisto All Stars 1:24 1929 Ford Model A.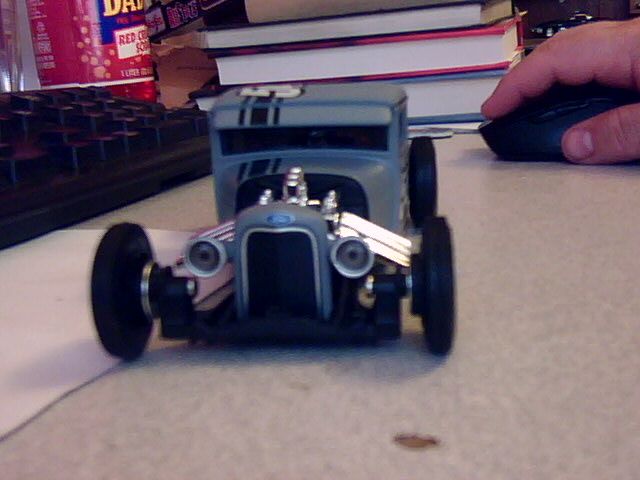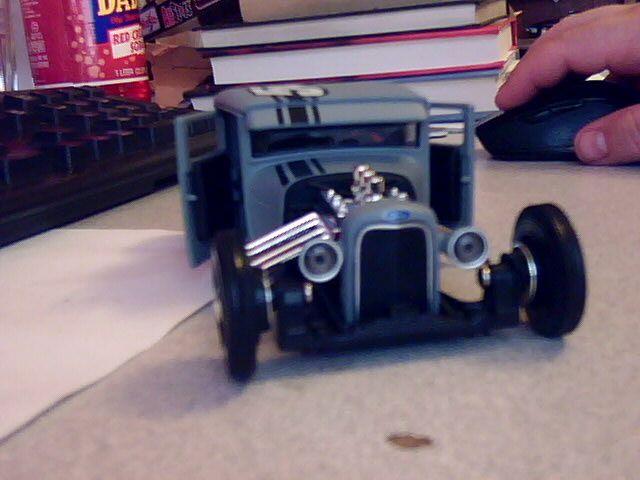 Suicide doors!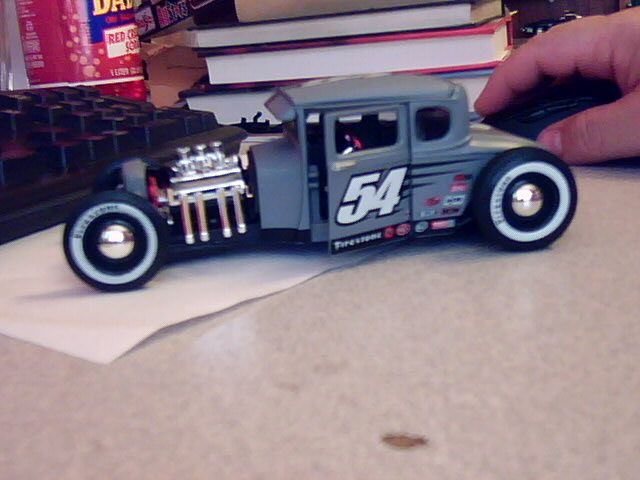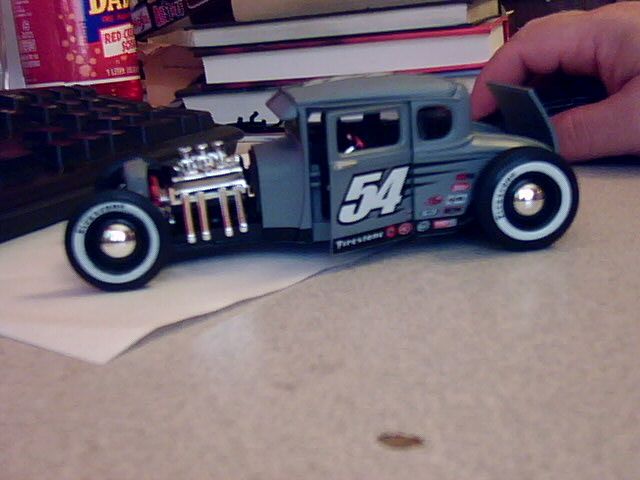 The rumble seat opens, but it has been replaced with a fuel cell for racing.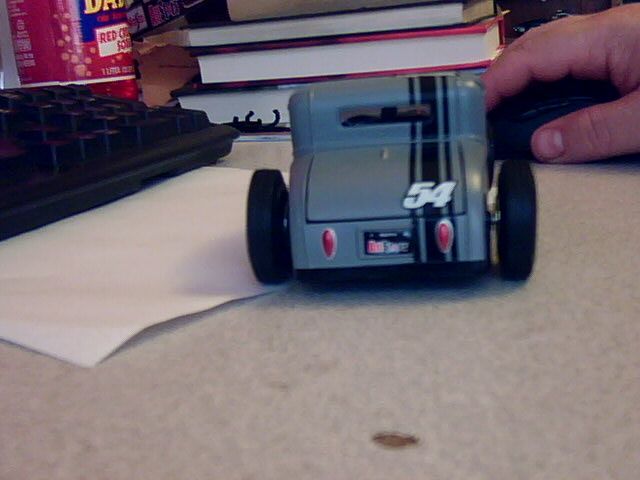 It was the only thing I grabbed today, but well worth it, even if it is Maisto Grey.
*The original thread title was to be a "RAOK-y start"...but the box hasn't yet arrived like I had hoped.