Discussion Starter
•
#1
•
I finally pulled off the most incredible jaw dropping snipe I've done so far and have been wanting one of this casting for a while now but just couldn't bring myself to pay $40 for a beat one or up to $150 for a really nice one.
Now It doesn't matter very much really in the end because I got the deal if a lifetime either way but from what I can tell this car looks to be purple.
What do you all think? Purple or magenta?
I was able to find an original top for it as well so I got that covered too.
The seller wasn't a collector or anything and didnt know what to call it.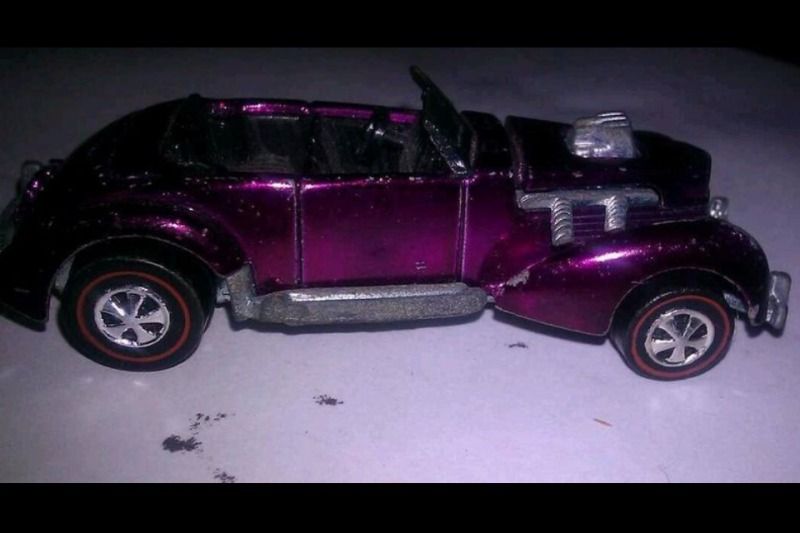 Her is one for comparison that looks magenta and is claimed to be magenta.