Discussion Starter
·
#1
·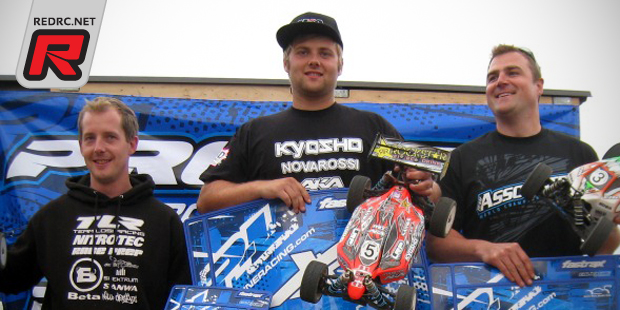 ​
The Pro-Line 2012 Challenge took place at the HNMC track and offered three days of racing with international drivers, a new track layout with option section, a junior race and mechanics race, 138 nitro buggies, 11 nitro truggies and 12 E-buggies. The club had taken this race on short notice so the organization for the event was a bit rushed, the HNMC team did the best they could and put their effort into building the best track yet. The weather for the event did not look good the week of the event but luckily only the Saturday would suffer with heavy showers thunder and lightning with qualifying being scrapped. Practice rounds were TQ'd by Elliot Boots and Tony Truman with Ryan Cavalieri and Joseph Quagraine finding there rhythm round the track. On Sunday drivers were greeted by a damp track that was drying nicely offering perfect conditions. Nitro buggy saw Elliot Booth and Ryan Cavalieri battling for the top position while the truggy class saw* Jon Hazlewood in front followed by Callum Niblett and Jon Howells. In E-buggy again Jon Hazlewood took the top spot followed by Craig Drescher and Mike Cradock. In the final Jon was not able to conserve his form with Elliot Booth taking the top podium spot followed by Craig Drescher and Karl Jackson.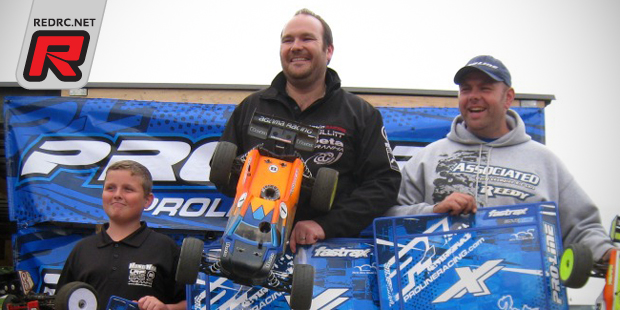 ​
The nitro truggy final was run over 30 minutes and saw Jon Hazlewood taking the win with Jon Howells in second place and Niblett Callum in third.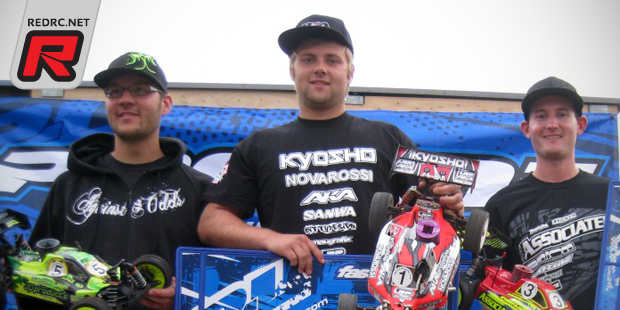 The highlight of the day clearly was the 45 minutes 15 driver nitro buggy main final. TQ Elliot Booth took off and never looked back taking the win from Ryan Cavalieri and Joseph Quagraine. Simon Reeves came in forth chased by David Spashett.
Buggy A final result
1. Elliott Boots
2. Ryan Cavalieri
3. Joseph Quagraine
4. Simon Reeves
5. David Spashett
6. Tony Truman
7. Mike Cradock
8. Reece Sawyer
9. Craig Drescher
10. Jack Embling
11. Anthony Conroy
12. Karl Jackson
13. Bradley Baird
14. Simon Willetts
15. Matt Lewis

​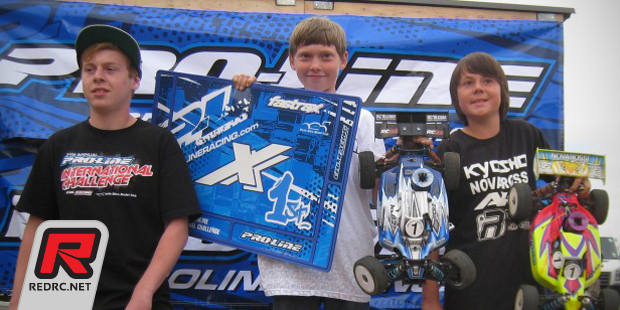 ​
The junior race for drivers not making the semi and above was won by Jamie Clancy with Michael Daniel and Josh Johnson in second and third respectively.
Thanks to James Thompson for sending the report.
More...