Discussion Starter
·
#1
·
My sanctuary is starting to come together, so my toy collection is finally emerging from the boxes. As some pictures will show, there is more painting to do, more boxes to open, and more arranging to be done. But it is finally beginning to feel like home down there.
One of my Thomas the Tank display units, I have two of them. I'm leaving 3 open shelves at the bottom for my kids' collections.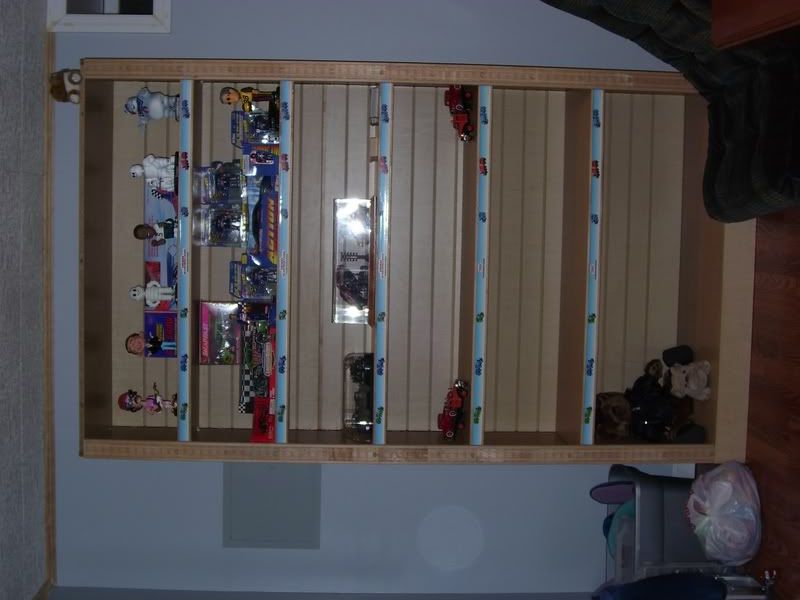 A small sampling of my Dale Jarrett collection.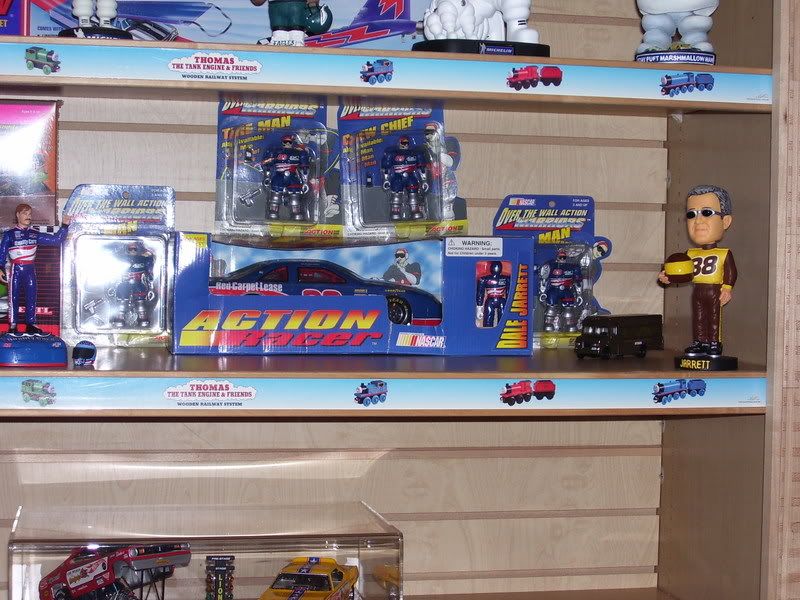 A few of my toy Jeeps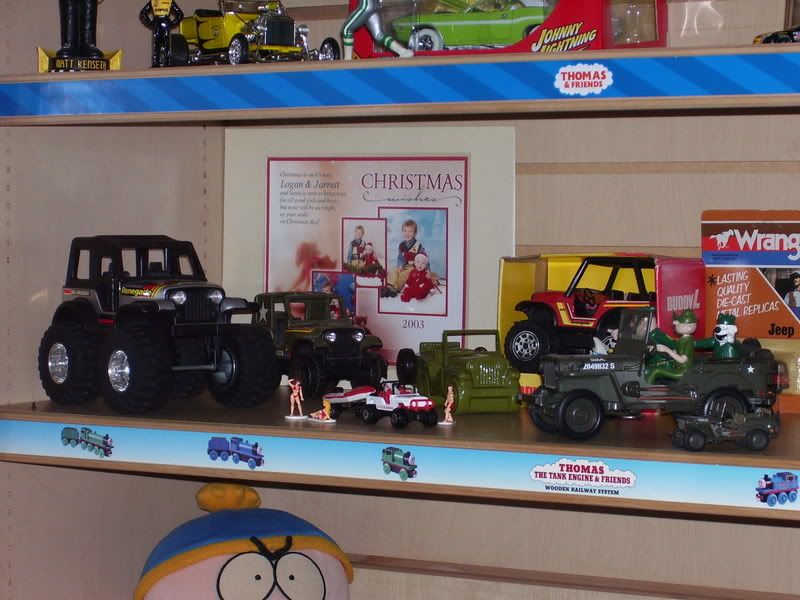 How about the Snake and Mongoose?
The train layout. It's a 5' deep "L", 10' x 12'. Right now we have Lionel on there, and since we're low on scenery, I let the boys decorate it with Christmas figures. Soon I'll switch everything over to HO.
Finally, I know it's not toy related but it's one of the few remaining pieces of my youth. A 30 year old tour poster.