I've been playing around with my camera and lighting I have set up and am finally learning how to do some simple realistic looking pics... The detail of the casting has alot to do with it as well as the lightning... This is my real house I just sold in the back ground and my real Mustang in the driveway...
I used this GL 442 Olds which came out pretty good...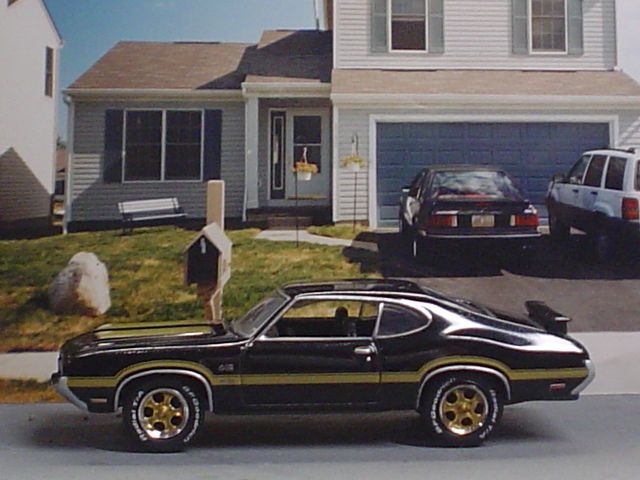 This one is a GL custom I did, but used it with a trailer to compare sizing... It still seems ok, but I can still see a little reflection in the back drop pic...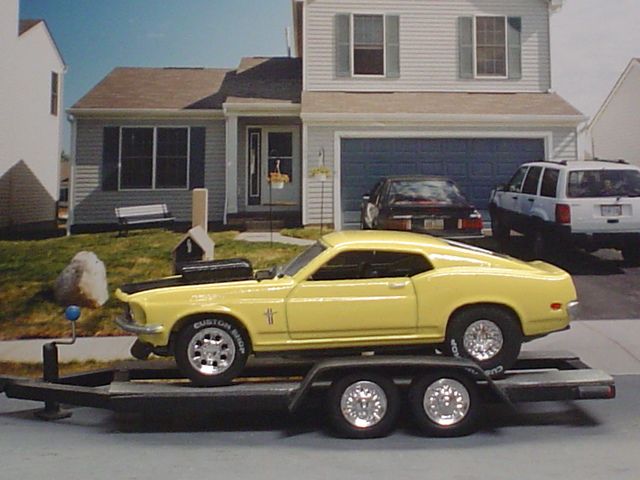 This one is the Revell Bullitt Mustang, and the casting looks to be somewhat out of size...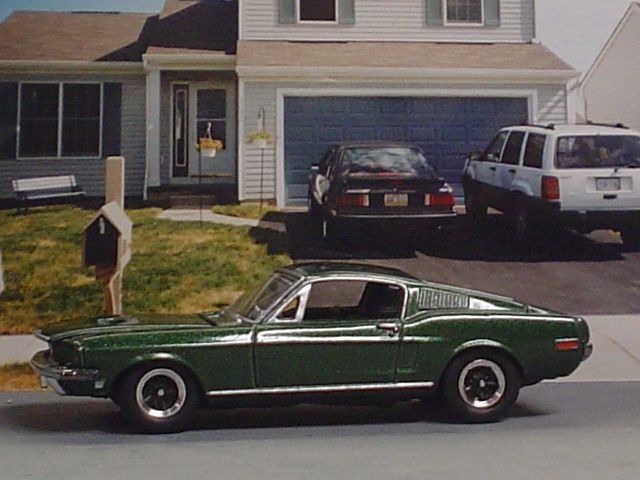 I put alot of time into some of my dioramas and set ups for pics so everyone can get the most enjoyment they can from them... I really try to get the most realistic shots considering the casting I'm photographing... Sometimes the pics look fine to me at the first look and then a few looks later I can see something I did wrong and could have done better... Other times it may be the opposite, I don't like the finished pic at first and then it kinda grows on me... All in all, it's still fun and relates to the most fantastic hobby out there and I'm really happy to be a part of it with all you great guys like me who never completely grew up... Thanks for all the fun and new stuff I have learned here guys !!!