Discussion Starter
•
#1
•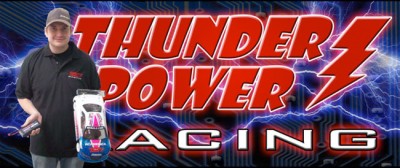 ​
Having raced for his new sponsors at the
KO Grand Prix
last weekend, Thunder Power RC have confirmed the signing of Paul Lemieux to their team, bringing with him 13 years of RC racing experience. Among his many career highlights Paul currently holds seven on-road championship titles in electric touring car, electric modified touring car, nitro sedan and many other classes. His impressive career accomplishments include multi-time Snowbirds, Cleveland Indoor, US Touring Car, IIC Modified Touring Car and ROAR National Championship titles, along with multi-time IFMAR Worlds A-Finalist rankings. Paul brings speed, passion and the ability to not only represent Thunder Power RC by using, supporting and promoting products at races world-wide, but will also assist in the development and testing of many new TPRC products.
I joined Team Thunder Power RC after seeing how they and their products have performed in RC racing over the past year. Knowing TPRC's history and stronghold in the RC aircraft and helicopter LiPo battery and charger markets, I know they are going to continue to bring new technology, knowledge and experience to the car market. With my experience and passion for racing and joining Team TPRC, I will have the ability to test and race using the latest in LiPo battery and charger technology. I am excited about the future of TPRC and am proud to represent them at all major US and International electric/LiPo events.
​
Source: Thunder Power RC [thunderpowerrc.com]
</img>
</img>
More...