Discussion Starter
·
#1
·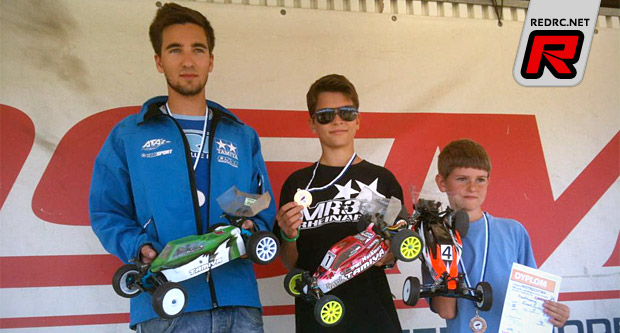 Last weekend saw the Polish 1:10 Electric Buggy championship organized by Polish Model Car Federation take place in Warsaw. The biggest off-road event in the season in Poland attracted more than 40 drivers in both 2WD and 4WD classes. The 2 days event was organized in a comfortable format for the drivers and mechanics with half a day 2WD and half a day 4WD which allowed many drivers to race in both classes.
The 2WD class dominated Tamiya driver, Michal Orlowski who TQ'd every qualifying round. Second on the grid went to Michal's team mate Piotr Okonski with Kuba Wawrzkiewicz (TRF 201) third. On Sunday all three final runs went to Michal Orlowski. This secured Michal the championship title with Piotr Okonski in second and Bartek Zambrzycki in third place. The complete podium went to Team Tamiya Poland drivers.
In the 4WD class the battle for the championship title was between Piotr Okonski and Michal Orlowski. During qualifying heats Michal suffered technical problems with his TRF-511 and was able to only finish 2 of the 4 qualification rounds. At the end of qualifying Piotr Okonski (TRF 511) TQ'd while second went to Michal Orlowski (TRF 511) with Artur Kramza (B44.1) third.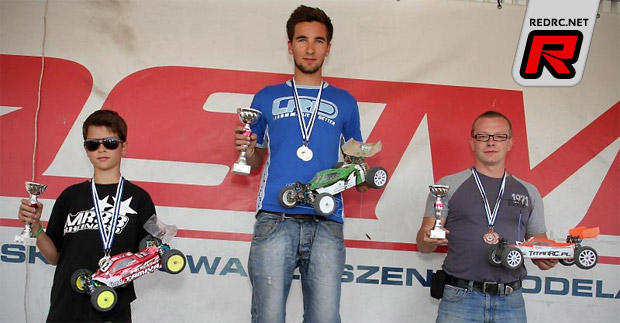 On finals day, the first final run went to Michal Orlowski. The second final went to Piotr Okonski, after a technical problem meant Michal couldn't finish. An exciting last final saw the lead change hands several times. Finally Piotr Okonski took the win 3 seconds in front of Michal. The win and the championship title went to Piotr Okonski, the second place to Michal Orlowski, both driving Tamiya while Artur Kramza (B44.1) took third.
Source: OSM [osm-rc.pl] / Image: APR Foto
More...