...and the story of what REAL happened to the '55 Lincoln Futura.
Most people don't know the famous show car was used in top secret covert operations over seas in the early '60s.
The story goes, after it was retired from the show car curcuit it's well known that it was used in the Hollywood movie "It Started With a Kiss" around 1960 or so. The car was painted red for this. But it didn't go right to George Barris after this movie.
Many of the gadjetry as seen on the TV series Batman where just left in it from it's days with the US Government. Aparently the show car was supposed to be destroyed due to the fact it was made in Italy by Ghia and none of the duties where ever paid, so the US Gov. snatched it transforming it into what you see in these newly discovered pics that you see here. :wave: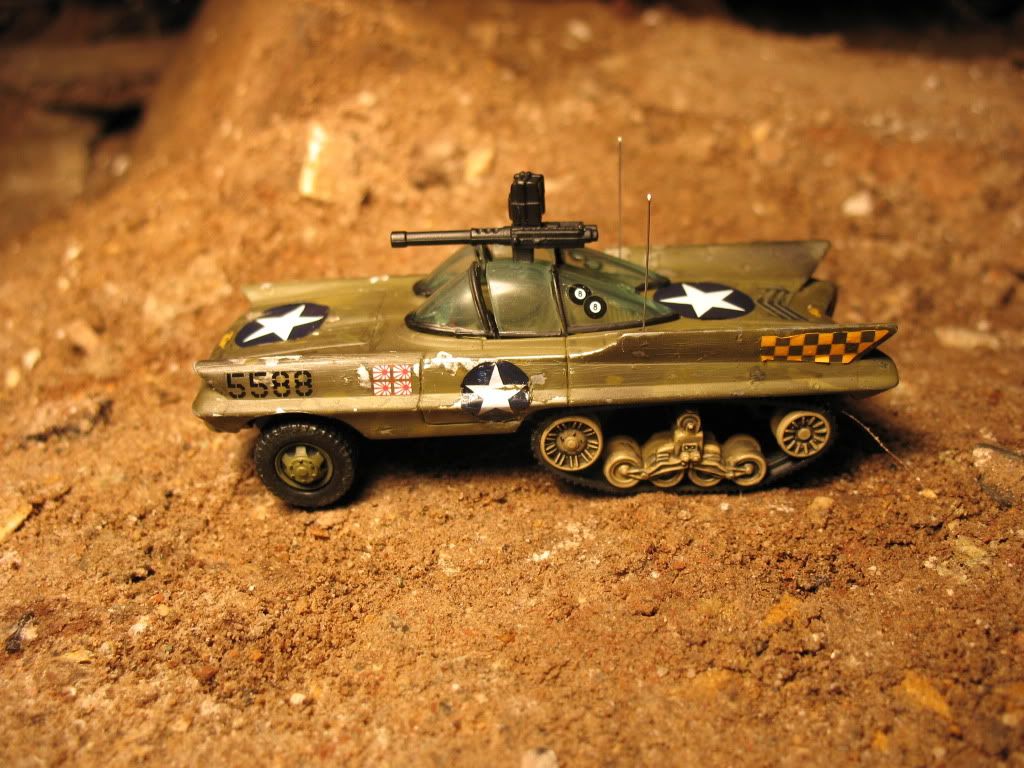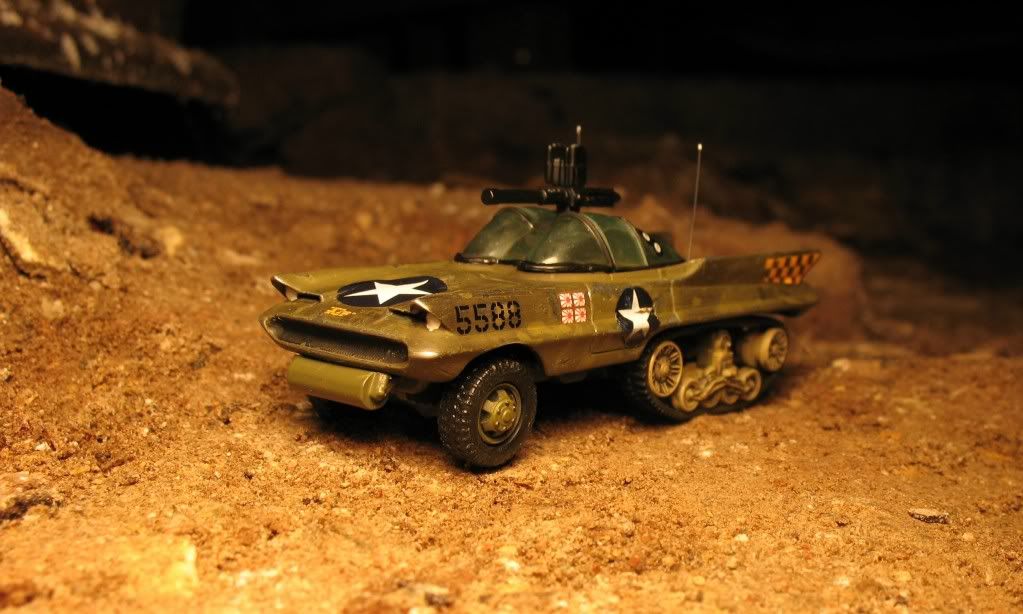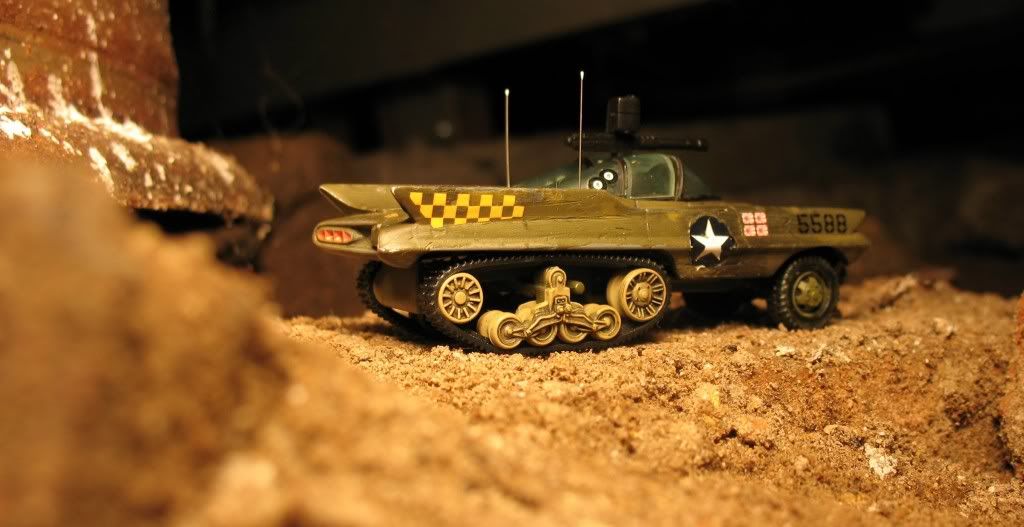 Thanks for the JL Military stuff Stack!