Discussion Starter
•
#1
•
I picked these up about a month ago on another board. They are Corgi prototypes done in the early 80's. They came from the Bob Bradshaw collection auction back in 1996. I also received the corresponding production models with them as well as the diecast collection auction booklet. I am really excited to have the opportunity to add these to my Firebird collection.
Here is some info on them quoted from the sales post that I purchased them from.
Corgi 1983 Pontiac Firebird Prototype Baseball Cars Set from the Bradshaw Collection. These are really neat and are the only prototypes of this model that I know of to exist. Early 1980 prototypes from Corgi in Great Britain are very rare and this set originated from the famed Bradshaw Collection which was auctioned off in 1996. Within this set you will receive a prototype Firebird Toronto Blue Jays car and a Prototype Firebird Montreal Expos Car along with their respective production releases so you will get 4 items total.The prototypes are really weird as the bodies appear to be out of some type of a resin mtl and the bases I am not sure possibly some type of metal? Each is hand painted.The shade of Blue on the Prototype Model is a different shade than the released model enclosed.They kinda have a crude look to them which is a really cool insight into how Corgi back in the early 1980S designed their prototypes.The bases on both prototypes are blank and are screwed together.The prototypes have labels that were hand cut and applied vs a tampo which is on the released car.The buyer will also receive the auction catalog that these cars were in for the sale. A very unusual set of Pontiac Firebird Prototypes for display.
The protos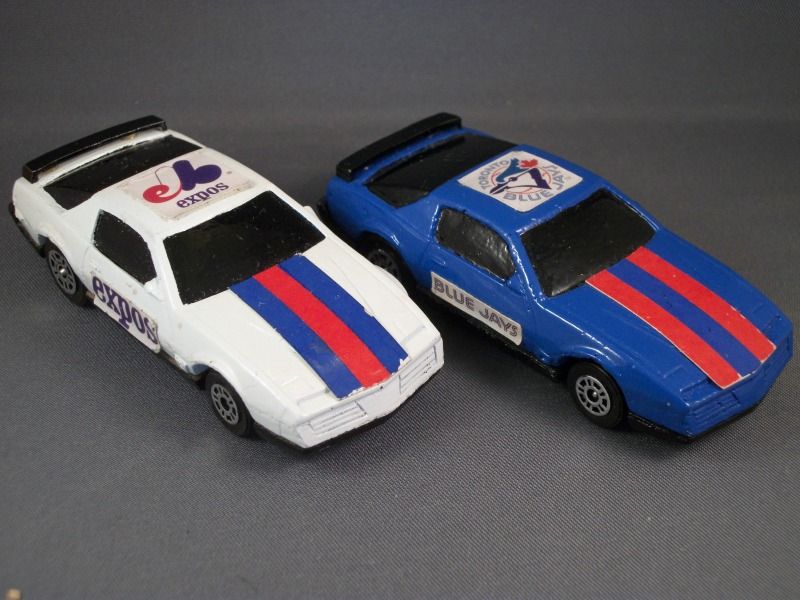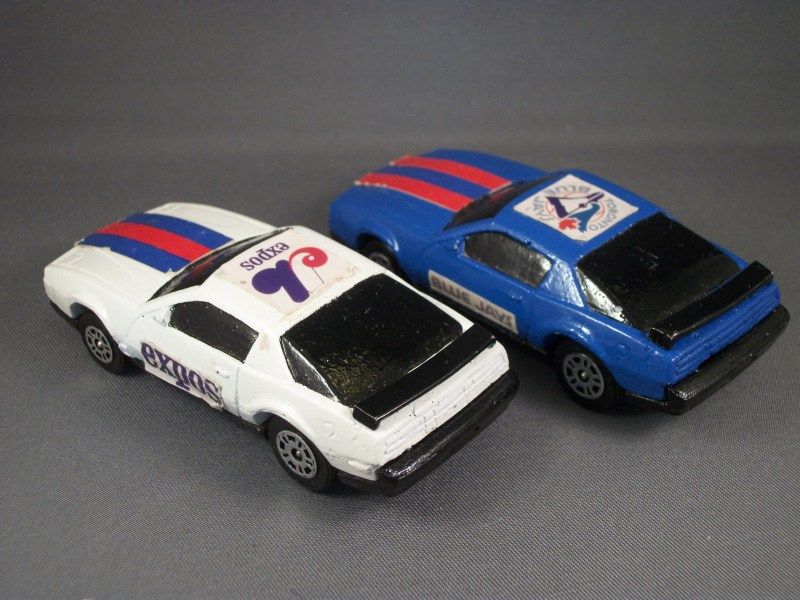 Proto bases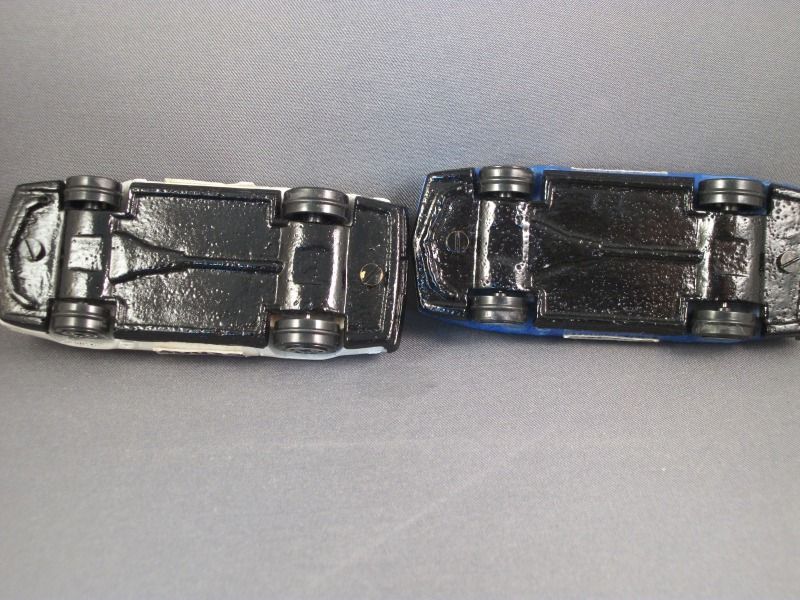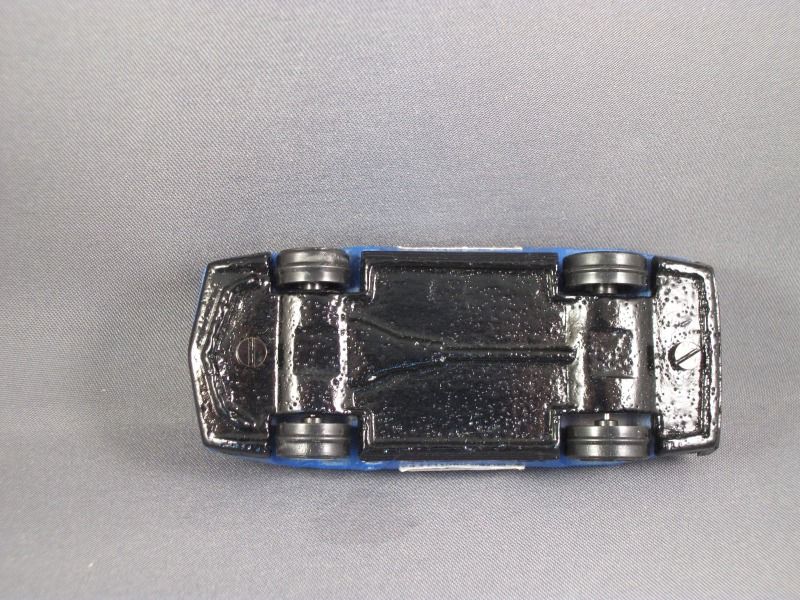 A few close ups