The shop started out very small and has grown on Back at the Shop. It just seemed time to start a separate thread and hope enough projects get developed to keep it moving along.
Opening on Halloween, may not have been such a good an idea! The boys spent to much time first acquiring & cleaning up these trucks then organizing the display in the back of the shop, NOT to show it!
So HAPPY Belated HALLOWEEN TO ALL HT Members from the One Guy Garage Crew!!!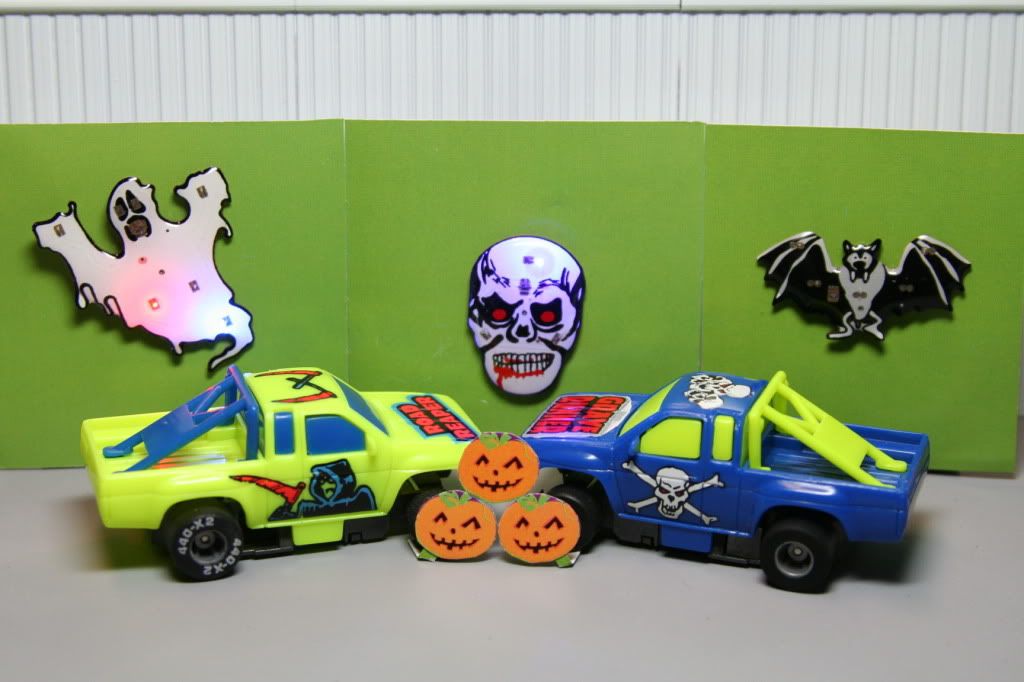 The ghost, skull & bat all have flashing lights! The Road Reaper & Grave Runner trucks are the Halloween themed Tyco Trucks. At first, one suggestion was to paint a primed VW Beetle like a Pumpkin. Later, we were thinking of borrowing Randy's Pumpkin Willy's!! Luckily the trucks were found at a local show but needed a lot of tender loving care!
Now, it is time to put the decorations away for next year & get the shop back to work. Randy's tow truck created quite a demand by our tow truck operator's to show their trucks. So you know what's coming Next! ..RL