Discussion Starter
•
#1
•
So we're driving around today and needed to get a few things from the ol' Wal*Mart.
You know how it is, you go in for a few things and always wind up with more than you needed.
Well, we wound up with this little guy;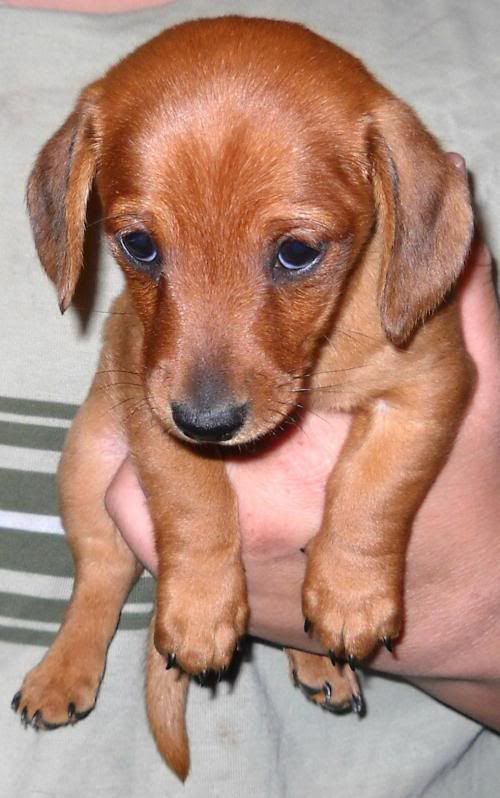 It was love at first sight, I picked him up and right away he started licking my face.
Then he peed on me!:lol:
Well I knew he'd fit right in, and at $0.00, the price was right on !:thumbsup:
He's a 7 week old red Dauchsund (sp?).
So here's the problem (with me there's always a problem), little guy doesn't have an official name yet.
The kids we got him from were calling him Peanut, nope, that's not happening.
Once again, my ongoing quest to name a dog Zachariah Ezekial was shot down flat, other name's have been suggested including;
Piddles (I kinda saw that one coming)
Dog
Hey You
Cat
Ozzy
Meatwad (I was happy about this one as he's my favorite of the Aqua Teen Hunger Force)
and a few others that I shouldn't print here.
I myself am currently liking Big Red and Billy Bob.
Any way who'd like to offer suggestions?
I'll consider all suggfestions, who knows, your's might be the one I choose.
Here's a pic of his big sister Daisy Mae;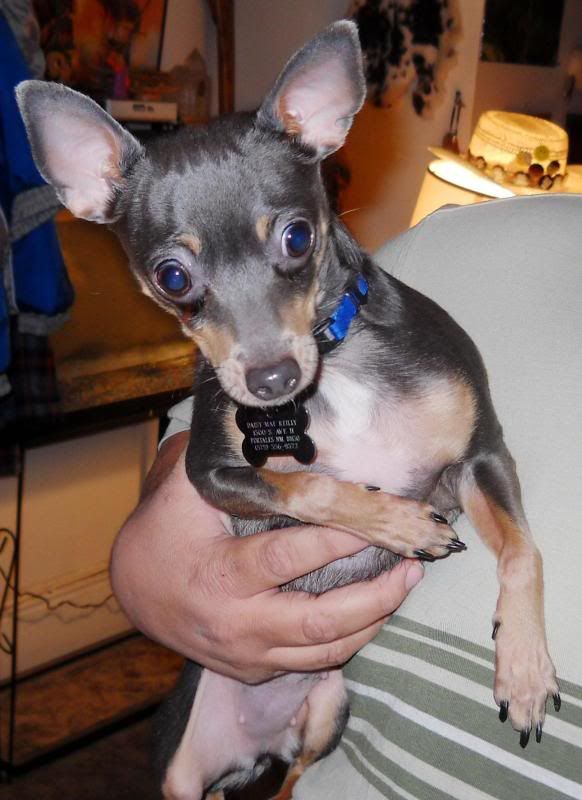 She's no fan of having her picture taken, I'll tell ya what.