Discussion Starter
•
#1
•
I thought I'd share my ride w/ y'all, tell me it doesn't SCREAM StupidSquirrels!
I think it fits me.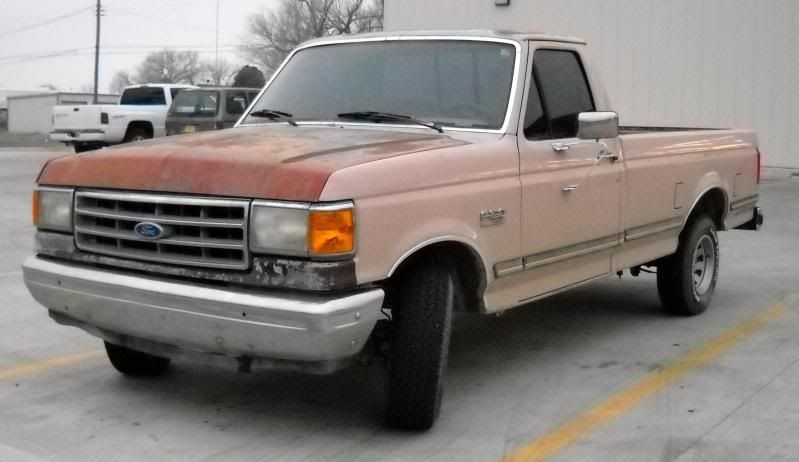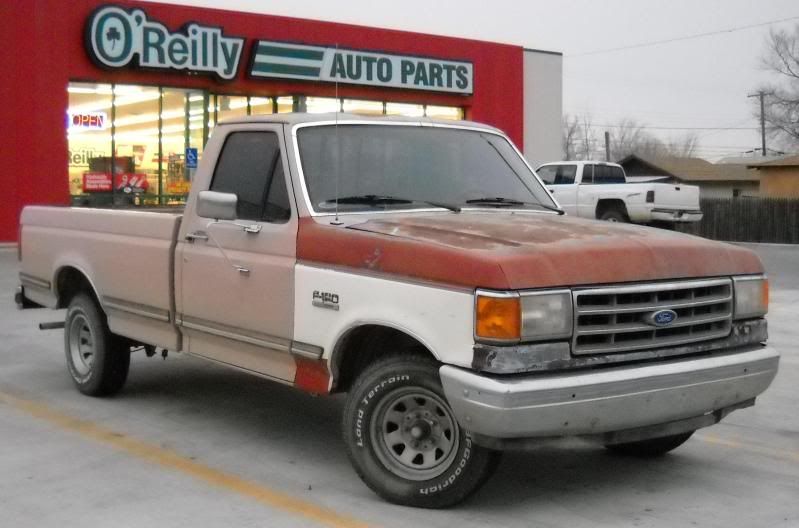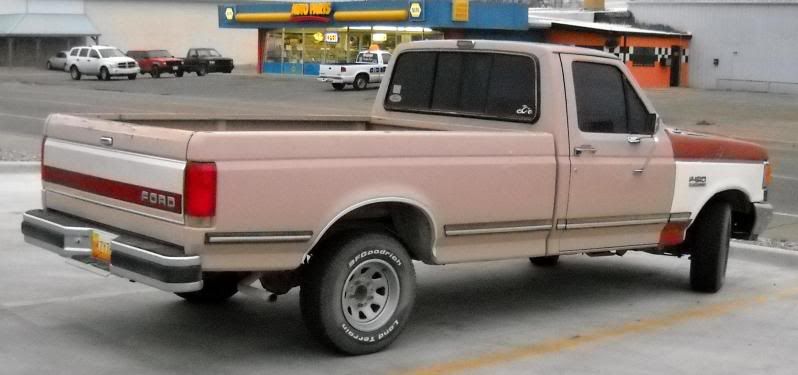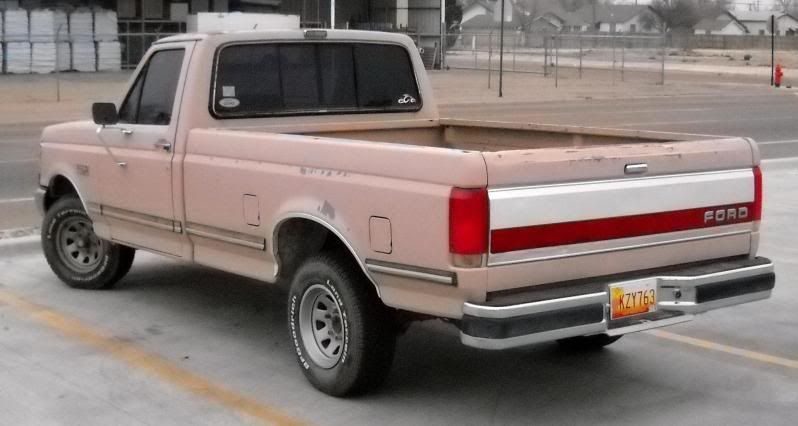 1989 Ford F-150 Lariat XLT
6 cyl/4 spd
near new tires
everything works but speedo/odometer, and horn.
Roughly 60,000 original miles!
Yep, that's right, 60k original miles, though the lady couldn't be 100% sure due to the odometer being broke.
This truck runs super and drives arrow straight!
I know this woman from church and have absolute faith that she's on the up & up!
And how much did I pay you ask? Well lemme tell you.
1,200.00 USD
I replaced the battery, wiper blades, 1 headlight, and changed the oil and filter. I checked the plugs, they were clean so I left 'em alone.
Here's the story;
Her father was the original owner, 6 or 7 years after he bought it he was in an accident. He replaced the damaged parts but didn't bother painting it.
A few years later he hurt his knee and couldn't drive a stick anymore.
He bought a new truck w/ an automatic, but he kept this truck because the dealer wouldn't offer him enough in trade.
So they kept it around as a backup.
When her dad died she inherited it, literally driving it 2 or 3 times a year, though it was started regularly.
It hasn't been registered since 3/08.
My old boss at the bodyshop owes me for credit I was building up to paint the GMC until I had to sell it, so he and I are going to do the bodywork and spray it in black primer for the cost of materials.
I wanna paint some bright orange flames on it, but might not be able to right now, the 3M blue flex tape is EXPENSIVE!
I have a set of Moon Discs I'm gonna slap on there too ( I bought them 6 or 7 years ago hoping to have something cool to put them on someday).
What do you think?
Did I do allright?