Discussion Starter
·
#1
·
While out today, we stopped at Wally World in Marion. That was a big freakin' waste of time. But, before we left town, I made sure to stop by Toys R Us. I wasn't expecting much. After all, our TRU restocks cars less often than the Wal-Marts around here. My wife isn't into collecting, and my son has again given up on finding anything interesting. As a result, I left them in the car while I went in to verify that it was the same old stuff from the last time I dropped by.
Except this time they had a brand new display setting out. And it was a big display. I went through it as quick as I could (and if you work at that TRU, I apologize for the state I left it in. I don't normally do that, I was in a hurry!). I was down to the last five cars when I found this one: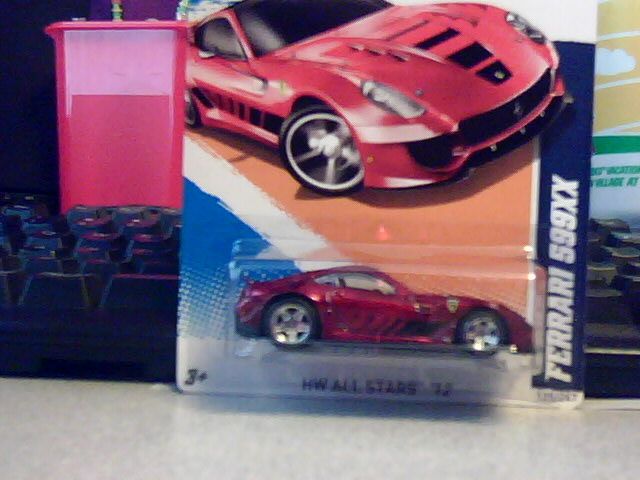 I'm not much of a ferrari guy, but the spectrflame paint on this thing makes it look like a beaut! I wasn't the first one to go through the display, sadly, but I'm glad they missed this one.
In addition, I grabbed a few others, like this '65 Corvette convertible: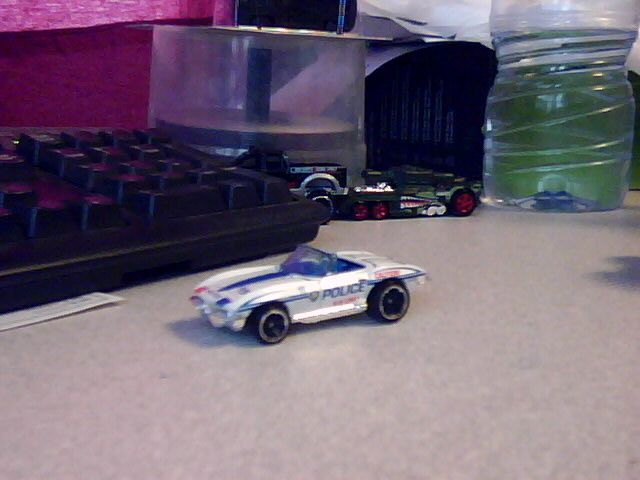 Monroeville Police Department, red white and blue. "K-9 unit." That's funny right there. Regardless, I love corvettes, so it was a no-brainer.
And then Invader: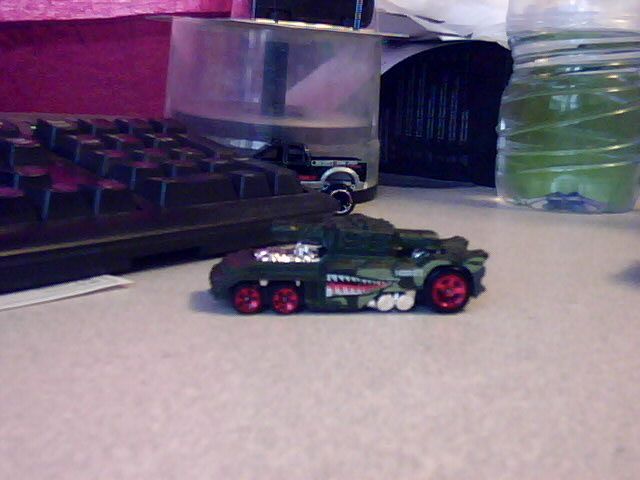 Bought one for my son a few weeks back and realized just how much I liked it. Glad I got a chance to add one to my collection.
And finally, the '10 Toyota Tundra: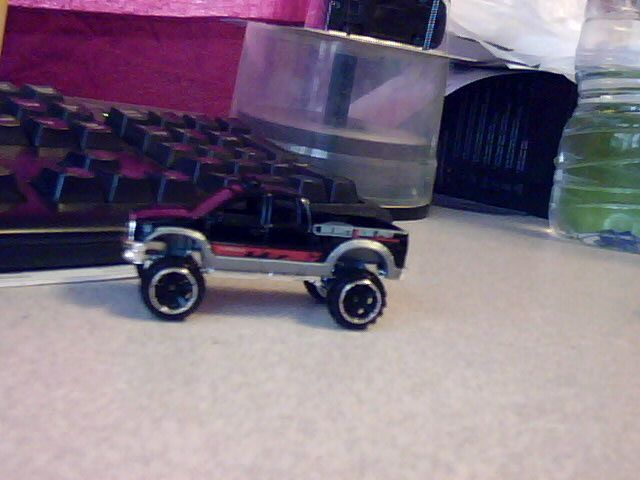 It's an awesome truck, it looks great. However, I think the only things that are metal in this one are the axles! That's kind of disappointing.
I realized today that as far as wish lists are concerned, I'm not looking at Hot Wheels much beyond looking for hidden supers (not counting fleas and thrifts, where I'll grab anything that looks good) and the Mystery Machine, when it hits the area. So I figure I'll keep searching for the 2012 Hiddens until 2014, when the 2012's are finally, mostly, pushed off the pegs. Then, any I haven't yet found, I'll go to an OLD for. That's the plan anyway.:tongue: