Discussion Starter
•
#1
•
These are images of my makeover of Monarch's Nosferatu.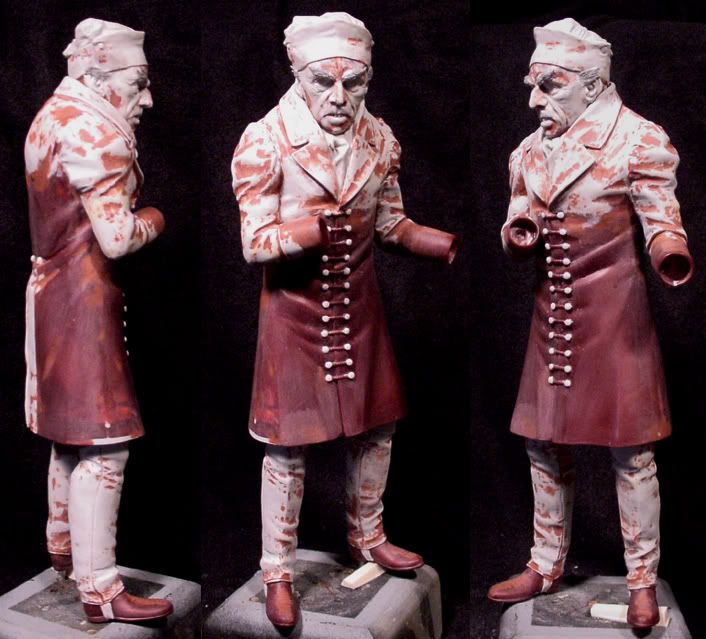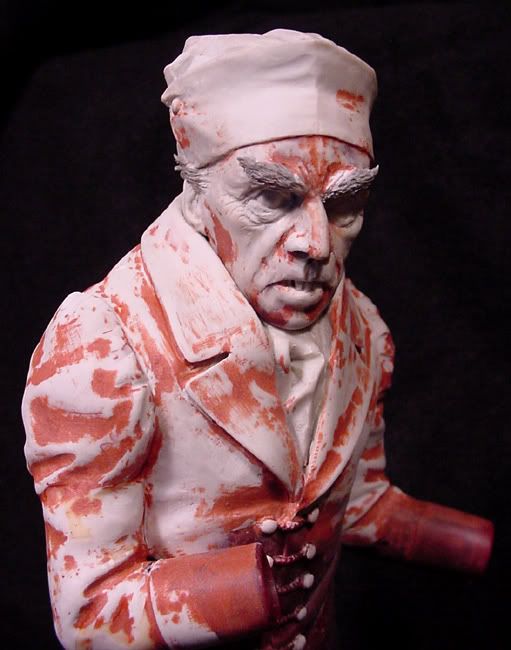 First things first: this kit is an absolute joy, and it would receive my most emphatic and enthusiastic recommendation as a first-kit for anyone who wants to experience a little of what it was/is to be a "Monster-Kid"! Kudos to Scott McKillop and Monarch Models for what, OOB, would be a worthy addition to ANY collection.
Having said that, I feel no particular obligation to build a kit straight OOB, or to turn a blind eye to perceived shortcomings that for whatever reason were incorporated into production. Please note that the enhancements and modifications in my rendition are those that I felt were necessary to realize my vision of this subject.
Those of you who would be interested in a "daily" log of the project can go
here
. I am still working on the hands, the keys, and the groundwork "accessories". Since taking the above images, I have spot-primed the figure to reveal any finishing flaws: I hope to have the figure fully primed and on the painting bench by the end of next weekend, at which time I will start a painting thread on my blog.
Back to the bench!
Augie