Discussion Starter
•
#1
•
So this is my haul from our 14hr road trip through NH and Mass. Total hit 15 Walmarts, 9 Targets, 5 TRU, 1 Kmart and 1 Hobby Lobby. I did whined up bringing home a lot less then I had expected. By far my favorite store was the TRU in Nashua, NH. The store was very clean and well organized and the staff was super friendly, helpful and fun. We got out the door at 7:30 am which is about 2 hours later then I had hoped for and returned home at about 9:30 pm. It was fun yet tiring. While I saw a lot of the same stuff over and over I was amazed at the differences between stores. What was on sale at one was not necessarily at another. 4 Walmarts hadn't even started there reset and 5 had dropped all but HW and MB. Anyway, enough with the gibber-jabber.
JL - I didn't find much that interested me in this category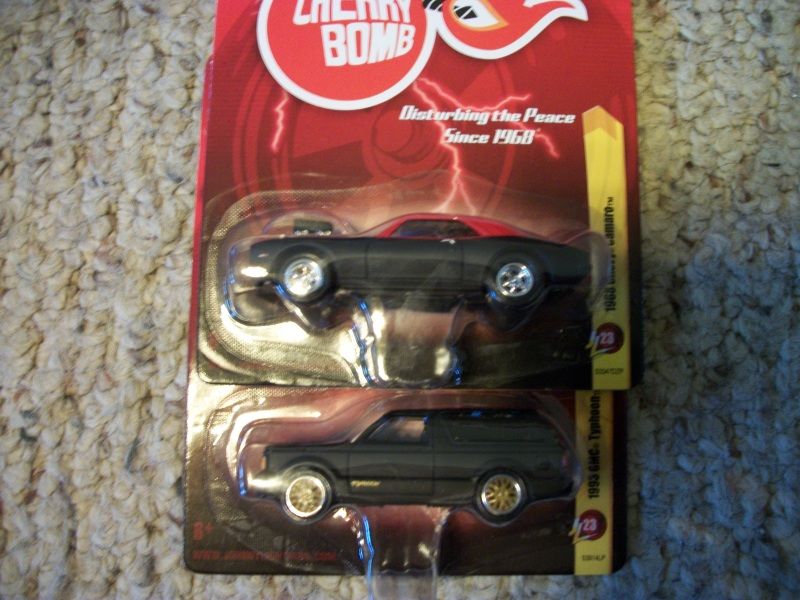 GL - Again didn't find much but these two did find there way home with me.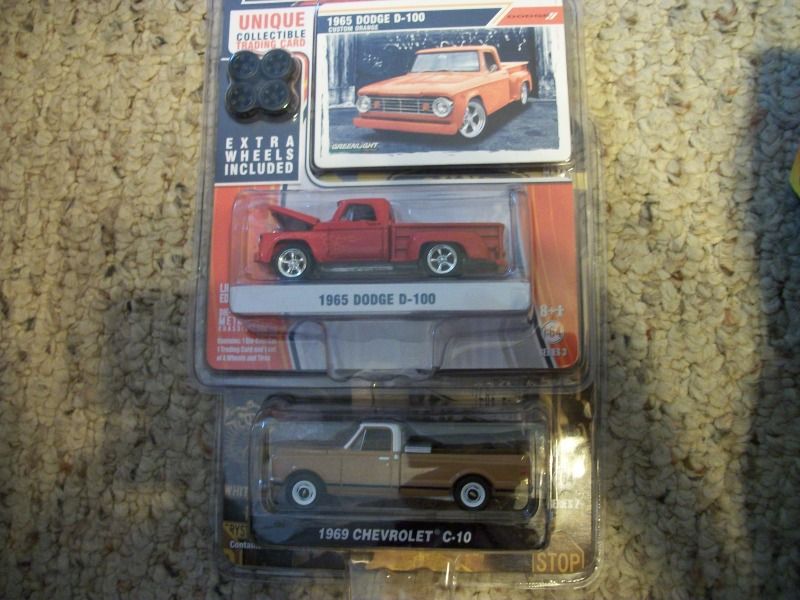 I always liked this M2 set but never liked the price. One (only one) TRU had these on clearance for $4.98 so I grabbed them.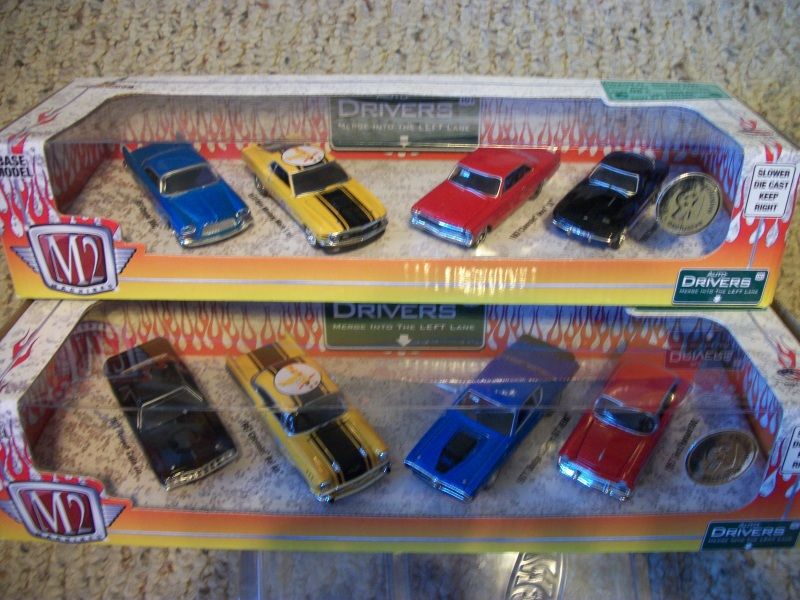 More awesome M2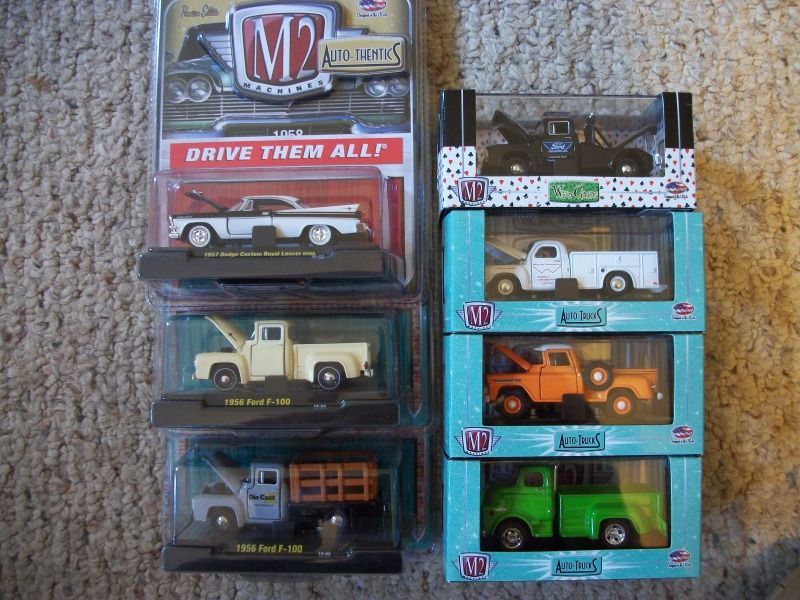 These are the only M2 chases I found. Auto lifts release 6 and 7. Found one at a Walmart and one at a TRU.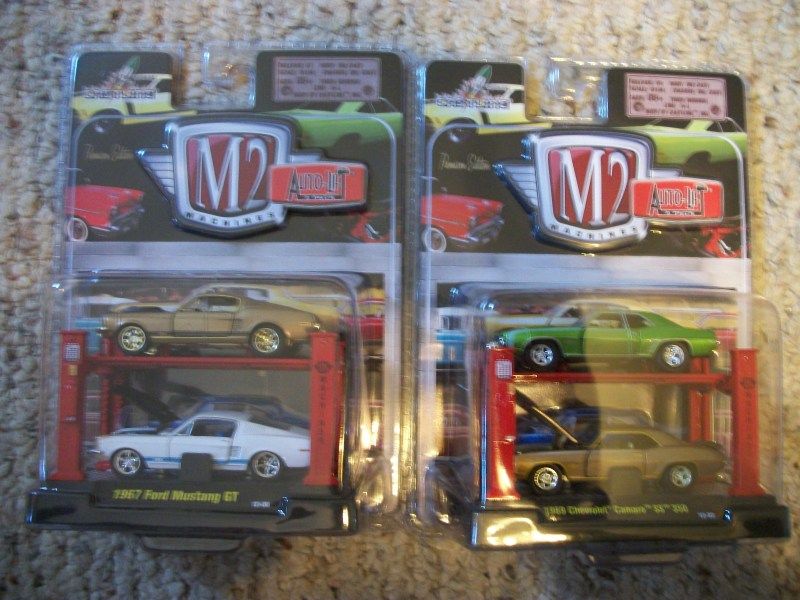 M2 Auto Haulers - very cool trucks :thumbsup: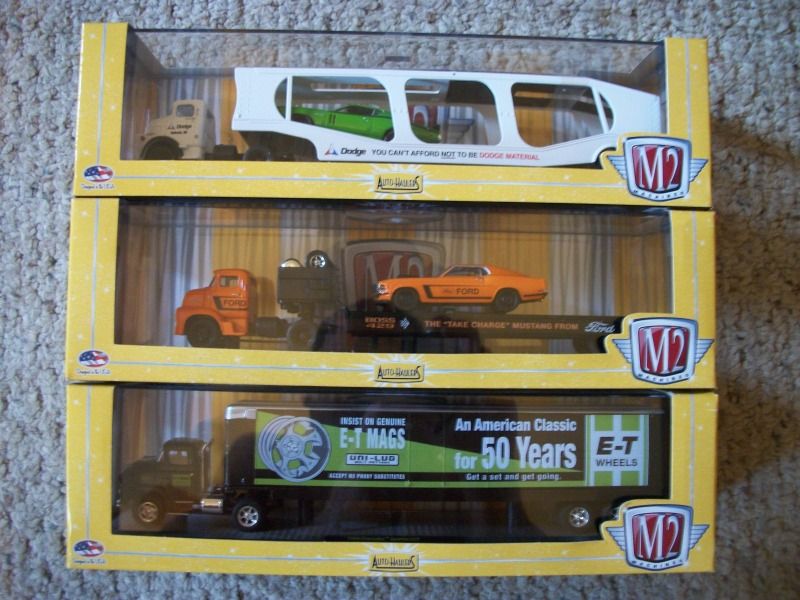 And my HW & MB take. Only found the one super beelte and no reg hunts and I picked up a few extra Seagraves, Batman Crooze (first ones I've seen in the wild) and Rodzilla's (I must have seen 20 of these, but only grabbed the two) for anyone that may not be able to find them.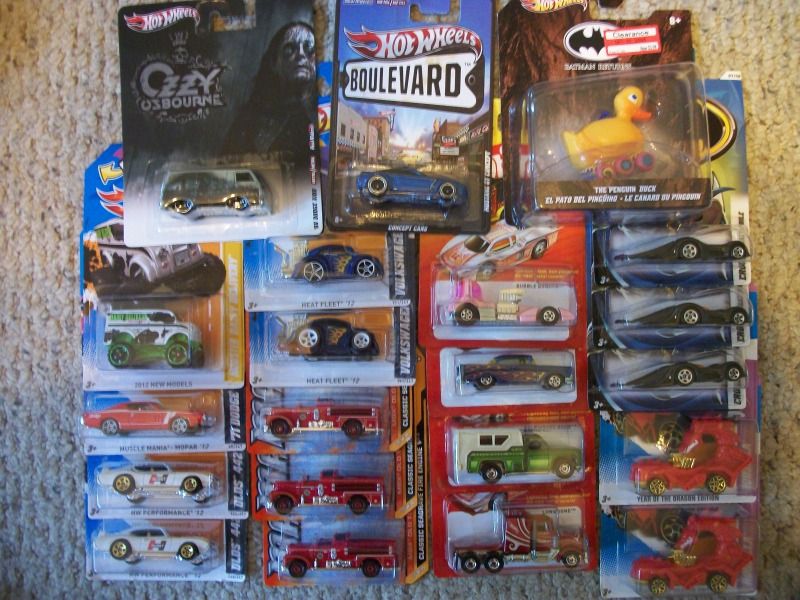 So, that's my trip in a nut shell.