Still working on the last car for my Hollywood Knights movie car set... Newbomb Turk's 56 Chevy Pie Wagon...
I had it all painted up once, but still had the body molding on it... Didn't like the results.. I grinded, sanded, and filed then did some body filling on the top and around the rear side windows... This is the results so far !!!
First time around: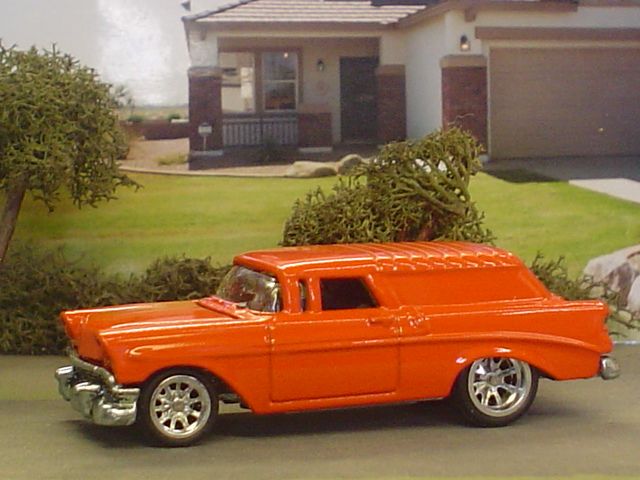 New style:
I still need to find someone to make this decal for me !!!