This new garage I have been working on for sometime now is comming to a close... The guys can start moving the junk in now... This one is much larger 3 1/4" X12" X 15" with nice clean brick walls, compared to my old one at 2 1/2" X 8" X 10"...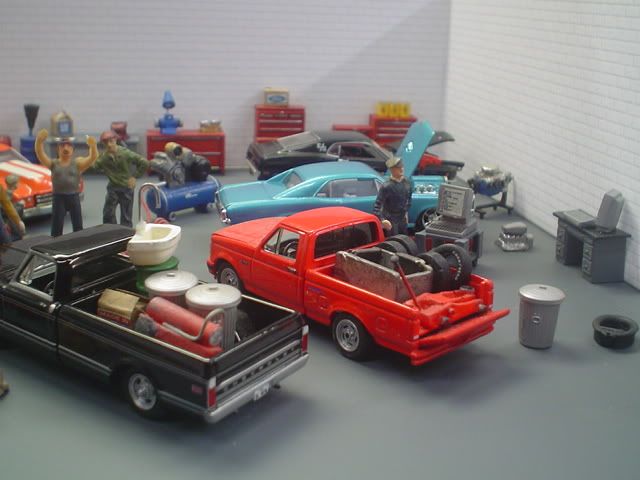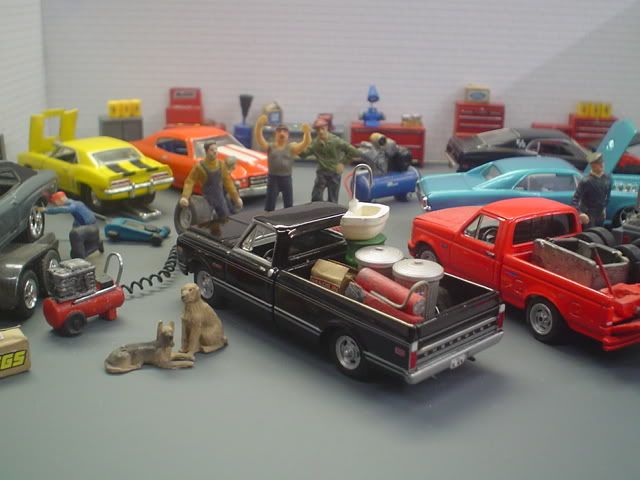 The cool and unique thing about this one is the front and back can be removed by sliding in and out for just about any angle of snapping pics... I can also make different styles of walls with garage and people doors, signs and posters in different positions !!!
It will be alot of fun sticking the deco stuff, wall and floor cabinets, work benches and tool boxes all over the place now that it's almost done, and this one will hold alot more !!!